Suresh Kalmadi and Abhay Singh Chautala's appointment as IOA patrons infuriates the country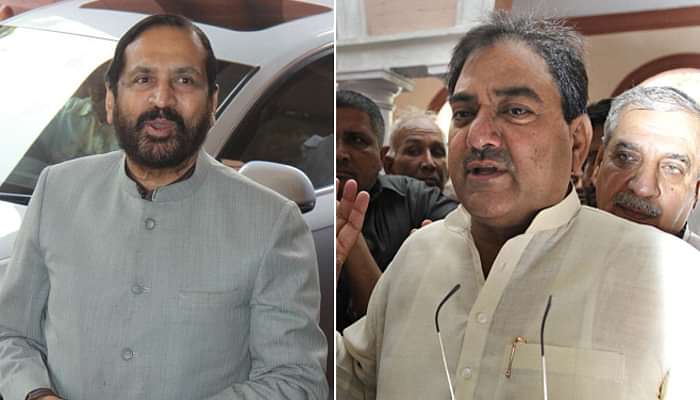 Indian sport has time and again been marred by controversies that tend to force every Indian athlete, sports enthusiast and fan to question whether any of this is even worth it. The strings pulled by officials who sit at the top makes for some very bad (corrupted) music that leaves an after taste that makes you want to pull all your hair out.
When will things change? Why does India excel in taking one step forward and then taking five back?
In what has to be one of the sleaziest decisions taken by the IOA, serial offenders Suresh Kalmadi and Abhay Singh Chautala were appointed as Life presidents, something that puts a large blot on the way the IOA functions.
Sports Minister Vijay Goel was the first to jump onto this news by stating his utmost fury about IOAs decision. And he was soon joined in by former Sports Minister Ajay Maken, who called the move 'sad and painful'.
"As a former sports minister and sports enthusiast, the IOA's decision to appoint Kalmadi and Chautala as Life Presidents is sad and very painful. This decision is not good for sports and India's image"
He also took it upon himself to slyly criticize Vijay Goel's response to the entire situation.
"I request the sports minister not only to convey his reservations but take strong actions to reverse the decision. All the National Sports Federations are funded by the Sports Ministry, so the government should exercise its full powers to reverse the decision. If they do so, there is no reason the matter can't be resolved"
Maken was also furious with other officials like BJP MP Anurag Thakur, MP Sukhdev Singh Dhindsa and IOA vice President Tarloachan Singh for not opposing Kalmadi's and Chautala's appointment.
"Today, when we are talking about eradicating corruption and graft from the country we are bringing back such tainted individuals. What message is the IOA is giving?"
"Anurag Thakur, Dhindsa and Tarlochan Singh were all part of the IOA Executive Committee and were there at the meeting On Tuesday. I request them all to take back the decision for the image of the country,"
Chautala was a little flustered with Goel's view on the entire scenario, labeling his alleged crime(scam) as political and not criminal.
"I was surprised by the reaction of Sports Minister Vijay Goel. He was claiming that there are criminal and corruption cases against me. The case against me is not a criminal case, it is a political case,"
"Goel has failed in his responsibility as sports minister. I would advise him to fulfil his responsibility because if he does that, our medal count will increase manifold and he will get credit for that. Instead of getting into a controversy without knowing full facts, he should focus on his job,"
With politicians running the show left, right and centre, one wonders if Indian sport could ever reach the heights that it deserves. While the high end officials play their game of thrones, it's just a matter of time when the sporting fraternity finds its voice and decides to topple the entire system.
---