Think again Mr Vijay Goel. They deserve more than Khel Ratna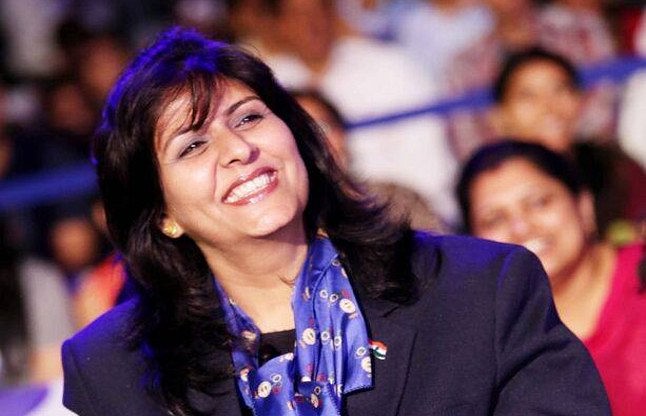 Politicians need to be careful with the words they utter in public. This much I can understand. But our Sports Minister has gone one step ahead in being non-committal about awarding Rajiv Gandhi Khel Ratna awards to Paralympian winners. This is not acceptable Mr Vijay Goel.
Rajiv Gandhi Khel Ratna
Khel Ratna is highest and most prestigious award in the field of sports and games in India. It is awarded annually by the Ministry of Youth Affairs and Sports. The recipient(s) is/are selected by a committee constituted by the Ministry and is honoured for their "spectacular and most outstanding performance in the field of sports over a period of four years" at international level. It also carries a cash award of Rs. 7.5 lakhs. Chess Grandmaster Vishwanathan Anand was the first to be awarded in 1991-92.
Olympic Winners are default recipients
In all the Olympic years, all medal winners of Olympics receive this award. This year, as expected the people who made us proud in Rio Olympics 2016: Sakshi Malik, P.V Sindhu, Dipa Karmakar and Jitu Rai were awarded.
Also Read: India-South Korea to square off in Kabaddi World Cup opener
Flawed "Lesser the award recipients, more prestigious the award is" theory
As long as a thing is exclusive, it remains prestigious. While this is true, there is no doubt that winning in Paralympics is as big as winning in Summer Oympics, if not more. These people have crossed their personal bests, to deliver their maximum in this event and get India medals. For sure they deserve the Rajiv Gandhi Khel Ratna. Merely uttering the statement that Paralympians make India proud is of no use to any party. The Ministry should prove it in action.
Paralympians, no way lesser than Olympians
The participants of Paralympics are winners. They have crossed innumerous battles in their lives to be at a position where they are currently. Needless to say, the winners should be recognised, at the least by Indian Government. The award of cash prize alone is not enough, it's just the minimum. Awarding them with highest sporting honour is definitely a good beginning.
---