ToonRush Comic : Will Djokovic turn up for Federer's Birthday Bash ?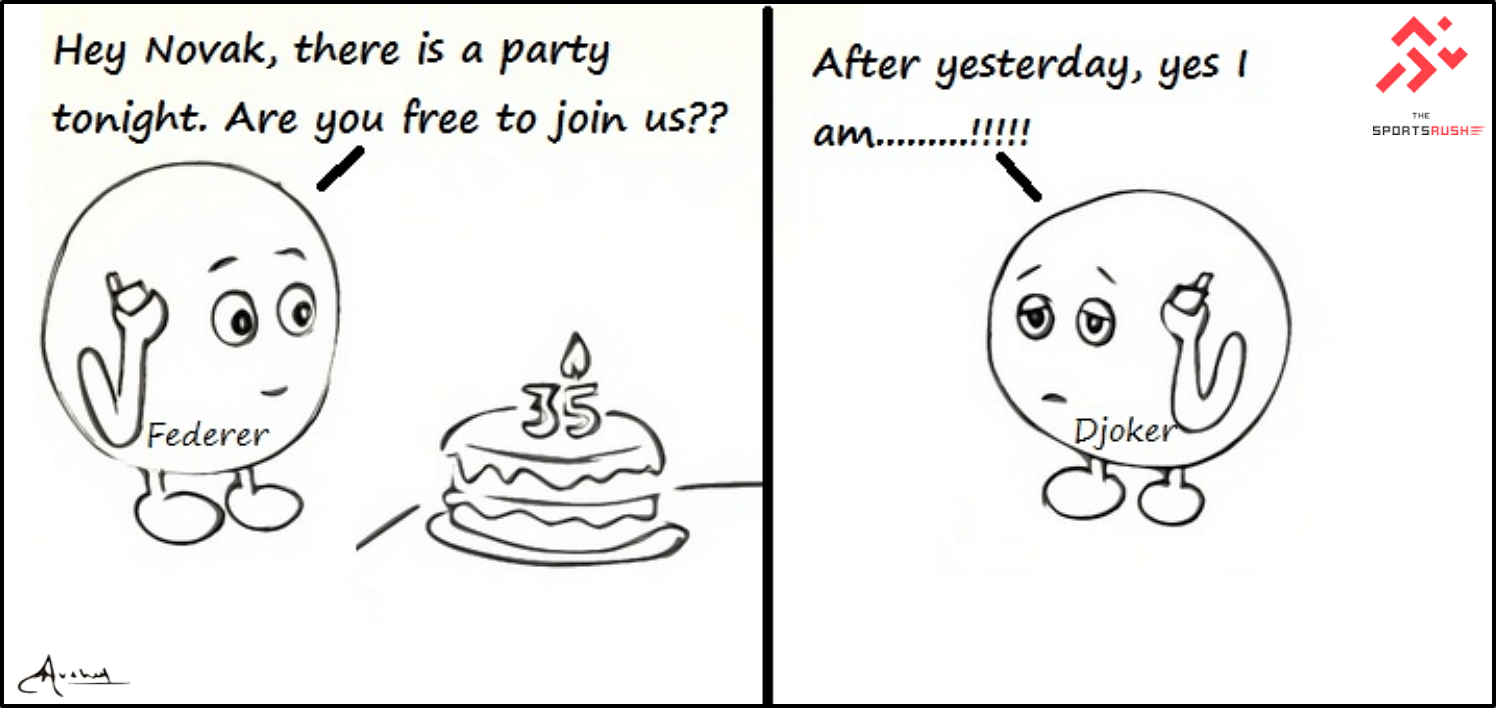 Will Djokovic turn up for the party ?
Novak Djokovic left the court in tears as he crashed out of the Rio Olympics 2016 after losing to Del Petro 7-6, 7-6.
Meanwhile, Federer celebrates his 35th birthday today and is throwing a party for some of his contemporaries.
ToonRush Comics tries to depict the conversation between Federer and Djokovic.
.
---