Top 5 Controversies in Indian Cricket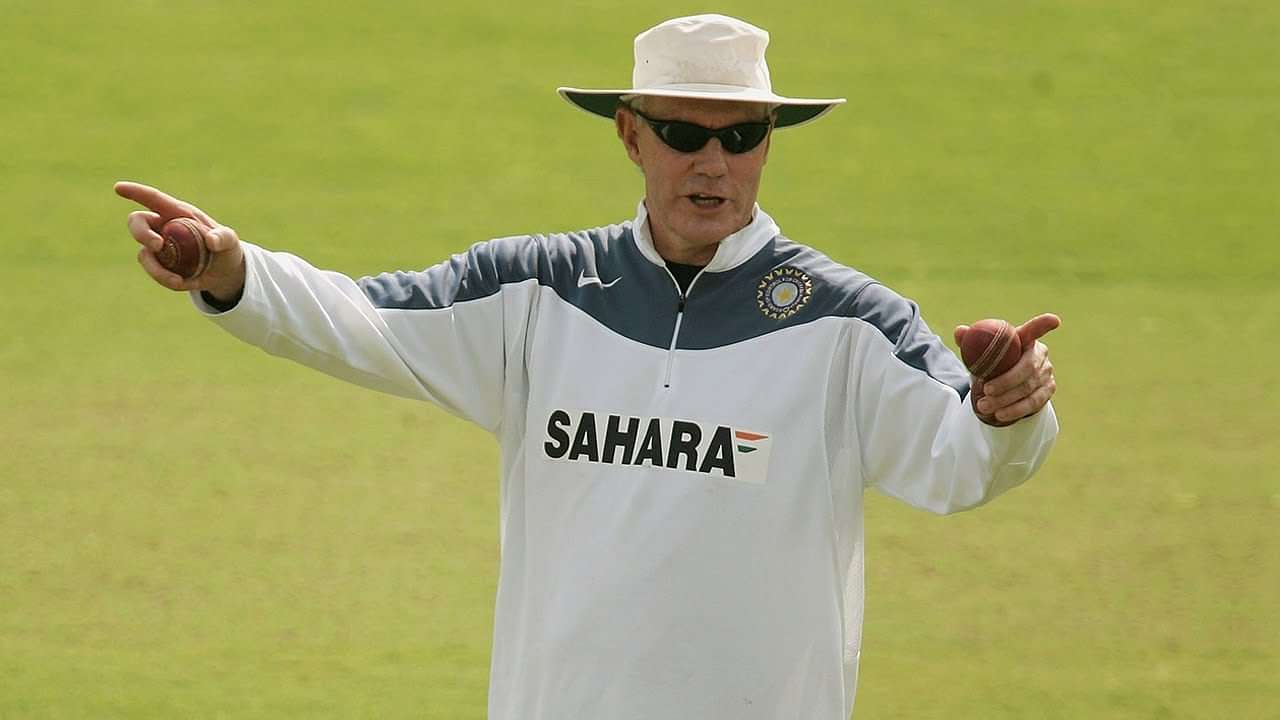 The recent war of words between Ravi Shastri and Sourav Ganguly has added to the lengthy list of controversies in Indian cricket. Both former captains have taken the bait and this has only resulted in making things awkward between two gentlemen, both of whom have contributed immensely to Indian cricket. In fact the matter has still not been put to bed with Ganguly's revelation that Shastri was offered the position of batting coach under Anil Kumble.
Needless to say, this controversy has shown both former captains in poor light. Here we look back at some other instances when the happenings on the field were overshadowed by those off the field. Here are the top 5 controversies in Indian cricket.
1) 2000 Match Fixing scandal
The South African team toured India in the 1999-00 season. While they won the 2 match test series comfortably, India bounced back to claim the 5 match ODI series 3-2 under newly appointed captain Ganguly. Or so we thought.
On 7 April, 2000 Delhi police revealed they had a recording of an incriminating conversation between Proteas captain Hansie Cronje and businessman/bookie Sanjay Chawla. The 2 were recorded discussing players and scores for an upcoming match. Other players mentioned in the conversation were Cronje's team mates: Herschelle Gibbs, Nicky Boje and Pieter Strydom.
After several back and forth and denials, it was finally revealed that Hansie Cronje had been involved with bookies: Mukesh Gupta and Marlon Aronstam on various occasions. More importantly, he revealed that he had been introduced to Gupta by former Indian captain Mohammad Azharuddin.
Also implicated were India internationals: Ajay Jadeja, Ajay Sharma and Nayan Mongia. After subsequent investigations Cronje and Azharuddin were found guilty and banned from playing or coaching cricket for life as was Ajay Sharma, while Jadeja received a five year ban.
The drama did not end there as former all-rounder Manoj Prabhakar alleged that he had been offered money to under perform in 1994 by then captain Kapil Dev. Incidentally, Kapil was the coach of the Indian team at the time. This led to Kapil breaking down in an interview on BBC's 'Hard Talk' and resigning his position.
There was 'no credible evidence' found against Kapil, while Ironically Prabhakar was served with a ban for fixing. Cronje tragically lost his life in a plane crash in 2002, while Azharuddin's ban was revoked by a High Court in 2012. The incident irreparably tarnished the image of Indian cricket while leaving fans to wonder if all they had been served were lies.

2) Chappell Ganguly controversy
Greg Chappell had succeeded Kiwi John Wright as coach of the Indian team in 2005, with backing from then captain Sourav Ganguly. With Ganguly serving a 4 match suspension for slow over rates, Dravid led India in a tri nation tournament in Sri Lanka.
Having served his suspension, Ganguly led India on a tour of Zimbabwe in 2005-06, having not scored a test century in almost 2 years. Matters came to a head when Chappell suggested that Ganguly be dropped from the test team on the basis of his poor form and to accommodate younger players.
An irked Ganguly then scored a painstakingly slow century against a Zimbabwean attack considered one of the worst ever in international cricket. Following this, a defiant Ganguly revealed that he had been asked to step down by certain 'members of team management'.
Later an email by Chappell to the BCCI criticising Ganguly, was leaked to the media. This led to huge furore while off spinner Harbhajan Singh publicly criticized Chappell and backed Ganguly.
In October 2005, Ganguly was dropped from the Indian ODI team. This led to the Indian team being barracked by a pro-Ganguly crowd at the Eden Gardens, Kolkata, during an ODI against South Africa, while Chappell was caught on camera showing the middle finger to the crowd, while boarding the team bus.
After being dropped from the test team, Ganguly returned to domestic cricket to gain form. This resulted in his comeback to the Indian team for the South Africa tour in 2006. Ganguly was the top scorer for India in the series and his subsequent good form resulted in his ODI comeback.
Chappell resigned from his position after India's dismal showing in the 2007 ICC World Cup.

3) Monkey gate scandal
India toured Australia in 2007-08. After losing the first test comprehensively, the teams moved on to Sydney for the second match of the series.
Batting first Australia lost 6 wickets for 135 runs. With the score at 193, Australia's last remaining specialist batsman, Andrew Symonds nicked Ishant Sharma to wicketkeeper MS Dhoni. Umpire Steve Bucknor ruled not out with Symonds going on to score a match defining century.
The Indians were understandably incensed as Bucknor had a history of giving poor decisions against India. However, the drama did not end there as throughout the match Bucknor and umpire Mark Benson made a number of crucial umpiring errors.
The Australians certainly did not help matters with their questionable appeals. The final count of wrong decisions against India were 10. Australia ended up picking a narrow victory with Michael Clarke picking up the final 3 wickets.
Later on it emerged that Symonds had made allegations of racial abuse against Harbhajan Singh. The accusation related to the usage of the word 'monkey' resulted in Harbhajan receiving a 3 match ban. This led to widespread outrage among the Indian cricket fraternity who were already aggravated by the happenings and outcome of the match. The Australian team were also criticized, even by their own former players, for their boorish attitude.
BCCI threatened to boycott the rest of the tour if the allegations of racial abuse were not withdrawn. Subsequently Harbhajan, and the Indian team management, revealed that he had used a Hindi abuse against Symonds sounding similar to 'monkey'.
Due to pressure from BCCI, Bucknor was removed from officiating in the third test. Harbhajan's ban was revoked and the tour continued. Later Harbhajan and Symonds became team mates for IPL side Mumbai Indians.

4) Mike Denness incident
Seven years before monkey gate, India toured South Africa in 2001-02. At the end of the second test match, match referee and former English captain, Mike Denness created a furore which threatened to split world cricket on racial lines.
According to the venerable referee, he had found as many as 6 Indian players guilty of improper behaviour during the match. He banned Virender Sehwag for excessive appealing, while Shiv Sunder Das, Deep Dasgupta and controversy's favourite child Harbhajan Singh (Yes, him again) were handed suspended bans.
More shockingly, star batsman Sachin Tendulkar, who had an unblemished record, was accused of ball tampering. Denness had not followed protocol on this as the on field umpires had not made any allegations against the player. To add insult to injury, captain Ganguly was also given a suspended ban for failing to control his team members.
The Indian media accused Denness of racism for targeting 6 players from the Indian side. As expected this led to public outrage. Denness further aggravated matters by refusing to answer any questions relating to the matter.
India refused to play if Denness was retained as match referee for the final test. This left the ICC and BCCI at loggerheads as both refused to back down. Ultimately, Cricket South Africa decided that they could not risk losing their earnings and backed India. The third match as a result was an unofficial match. The ban on Sehwag was upheld while those on Tendulkar and Ganguly were over turned.

5) 2013 IPL spot fixing
The ghost of fixing reared its ugly head again. This time it was amidst the glamourous IPL. India international Sreesanth and his Rajasthan Royals team mates: Ajit Chandila and Ankeet Chavan were arrested by Delhi Police on accusations of spot fixing.
Further Mumbai Police arrested Vindu Dara Singh and Chennai Super Kings official Gurunath Meiyappan for betting and having links with bookies. Rajasthan Royals co-owner Raj Kundra and Pakistani umpire Asad Rauf also face accusations.
All 3 cricketers as well as both team owners received life bans, while the two teams were later handed 2 year suspensions from the IPL.
---