Top 5 India vs West Indies encounters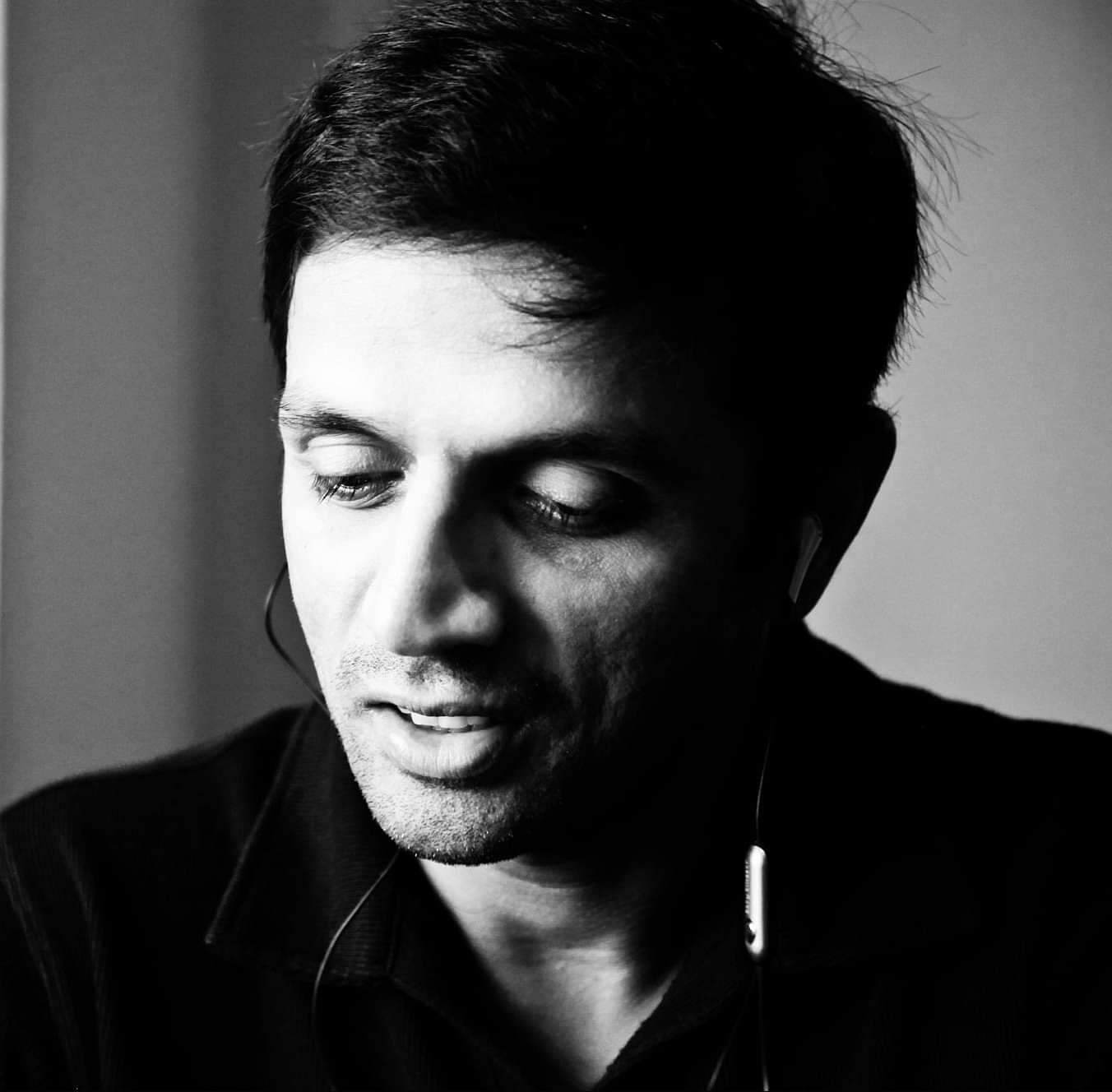 India vs West Indies has taken place 90 times,with India winning 16 and losing 30. These matches have produced several classics and it was difficult to narrow down to just 5 test matches.
Till the end of the 60s, India West Indies encounters tended to be dominated by the Windies. It all changed in 1971, when India managed their maiden victory over the islanders.
However, in 1948-49, India had come very close to beating a strong West Indies. They were only halted due to a horrendous call by the umpire, who stopped play 7 balls in advance. At that stage India needed just 6 to win.
The 70s produced 4 tightly contested series, both teams winning 2 each. The early 80s saw West Indies dominate home and away. But, with changing times, India became increasingly competitive.
Since, 2002, India have not lost a single match to West Indies. They are the only team with this record.
Read about 5 thrilling India West Indies contests from different generations.
5) Hirwani rattles the Windies
West Indies toured India in 1987-88. This match was the last of a 4 match series. The visitors were leading 1-0. Incidentally, this was India's first series after the retirement of Sunil Gavaskar.
Ravi Shastri was the stand in captain for Dilip Vengsarkar. Kapil Dev scored a quickfire century as India put up 382. In reply, West Indies lost their openers to Shastri and Kapil Dev.
They were then bamboozled by the bowling on a 19 year bespectacled leg spinner. Narendra Hirwani, on debut, picked up the remaining 8 wickets for 61 runs. The visitors were skittled out for 184.
The Windies were then set a 4th innings target of 416. Once again, Hirwani weaved his magic, getting another 8 wickets. India won by 255 runs, thereby squaring the series.
Hirwani finished with with match figures of 16 for 136. To date, it remains the best world wide bowling figures on debut.

4) India collapse at Bridgetown, Mar 27-31, 1997
A Sachin Tendulkar led team India toured West Indies in the 1996-97 season. Four of the five test matches, were drawn with the last two, not even reaching the third innings. However, the series was decided in the third match.
Brian Lara stood in as captain for the injured Courtney Walsh. Both, Lara and Tendulkar, were at the peak of their batting powers and the contest was keenly anticipated.
At the behest of the captains, frustrated by featherbeds, a pitch was prepared with more grass than usual at Kensington Oval. It was also dry and hard and the seven fast bowlers – all six-footers – were encouraged by its progressively uneven bounce and lateral movement.
Also Read: Top 5 Virat Kohli innings across formats
Sachin put West Indies in to bat after winning the toss. The hosts reached 298 on the back of an unbeaten 137 from Shivnarine Chanderpaul. The southpaw had come in at one down and spent 446 minutes at the crease. Venkatesh Prasad got 5 wickets.
India replied strongly through the blades of Dravid (78) and Tendulkar (92) and managed a 21 run lead. West Indies were then reduced to 107 for 9 in spite of Lara's counter attacking 45.
Then the last wicket partnership of Curtley Ambrose and Mervyn Dillon took them to 140. This time Abey Kuruvilla got 5 wickets.
India were left to chase a measly 120. Or so it seemed. Ambrose, Ian Bishop and Franklyn Rose responded with irresistible fast bowling. The much wanted Indian batting lineup collapsed spectacularly. The only Indian batsman to reach double figures was opener, VVS Laxman.
India were bowled out for 81 in less than 36 overs. In his autobiography, Tendulkar reveals he wept in disappointment. The match ultimately decided the series 1-0 in West Indies' favour.

3) Dravid reigns at Sabina Park, June 10-14, 2006
A decade after the Bridgetown debacle, India once again headed to the Caribbean, this time under the leadership of Rahul Dravid. On the other side, a declining Lara was now the permanent captain of the isle teams.
India had not won a test series in the Caribbean for 35 years. Not since Ajit Wadekar and his boys had spinned their magic.
India dominated the first 2 matches. At Antigua, in the first, last wicket pair of Fidel Edwards and Corey Collymore defied India for 3.1 overs and managed to secure a draw. In the next match, West Indies followed on and at stumps on the 5th day, were 7 wickets down, while still 79 runs in arrears.
After a third draw, the teams headed to Sabina Park, Jamaica. Batting first, India (shorn of Tendulkar and Ganguly) were bowled out for 200. Captain Dravid, top scored with 81 while his statemate, Anil Kumble, contributed 45.
In response Harbhajan took 5 wickets as the Windies were routed for 103. India then put 171 up on the board, with Dravid (68) standing alone among the ruins. The hosts were set 269 to win. On that wicket this score was well-nigh ungettable.
But the Windies did not surrender. Sarwan resisted with 51, while wicketkeeper, Dinesh Ramdin, remained unbeaten on 62. But they were ultimately bowled out for 219. This time Kumble contributed 6 wickets.
Thus a thrilling test match came to an end. India, deservedly, took the match and the series. Dravid was declared the player of the match as well as the series and a 35 year wait was ended.

2) The summer of 71, 6-10 March, 1971
This was the victory which announced India to the world stage. A team of no hopers, who sometimes won at home, but could never win away (unless the opposition was New Zealand).
With the emergence of a world class opener, the resurgence of a veteran and some really good spin bowlers, India were suddenly an opposition to contend with. And lo and behold they managed to topple the giants in their backyard.
True, the Windies were in the midst of a 6 year spell, when they did not win any series. Also, their devastating battery of fast bowlers would emerge a few years down the line. Still, India's victory was equivalent to Bangladesh beating South Africa (sans Steyn and Morkel) in South Africa.
Incidentally, this match saw the debut of Sunil Gavaskar, who would go on to rewrite batting records over the next 16 years. At Port of Spain, Gary Sobers elected to bat, but his team were bowled out for 214 after some good work from India's bowlers.
In reply, Gavaskar's 65 and a century by veteran, Dilip Sardesai led India to 352. Armed with a healthy lead, India's spinners ran through West Indies and left India a target of 124.
India started strongly and although, 3 wickets fell in quick succession, Gavaskar remained unbeaten till the end on 67 and saw India to victory. The match saw memorable performances everyone in the Indian XI.
Incidentally, this was the first time India had beaten West Indies. Banking on this win, India then went on to win the 5 match series 1-0. Gavaskar of course finished with an aggregate of 774 runs in 4 matches. He had missed the first.
Later that year, Wadekar's men would achieve another first by beating England in England.

 1) The world record chase, 7-12 April, 1976
It was 5 years since India's historic victory at Port of Spain. In the interim, India had won a test series in England, before beating the same opponent at home. Strangely, their next series had also been against England, where they were demolished by the home team.
After that, India had lost a home series to West Indies, before sharing the spoils in New Zealand. They were now captained by the maverick, Bishen Bedi. West Indies, on the other hand, were captained by Clive Lloyd.
They had toured Australia just previously. In a 6 match series, dubbed the 'world championship', the Windies had been routed 5-1, by the scorching pace of Dennis Lillee and Jeff Thomson. This series had reportedly prompted Lloyd to declare 'Never again'.
Coming to the match, India were back at the Queens Park Oval, the scene of their triumph 5 years previously. India played 4 members of that XI, while the Windies fielded only 2. The series was poised 1-0 in favour of the hosts, with another match left after this.
Batting first, the hosts put up 359 on the back of 177 from Viv Richards. In a sign of things to come, all 10 wickets fell to spin; 4 for Bedi, 6 for Bhagwat Chandrasekhar. For India, 8 batsmen reached double figures, but the team could only manage 228.
West Indies declared on the 4th afternoon, with a lead of over 400 runs. Buoyed with the success of India's spinners, Lloyd wanted to give his 3 spinners sufficient time to bowl out the opposition. This was about to backfire spectacularly.
Gavaskar and Viswanath struck centuries as India reached the target of 403 with 7 overs to spare on the final day. This created a world record at the time for the highest successful chase.
This match reinforced Lloyd's belief that a 4 pronged pace attack was the way forward. Later on, West Indies took the series after a barbaric victory at Kingston.
---