Top Five Australian Open Finals of All Time !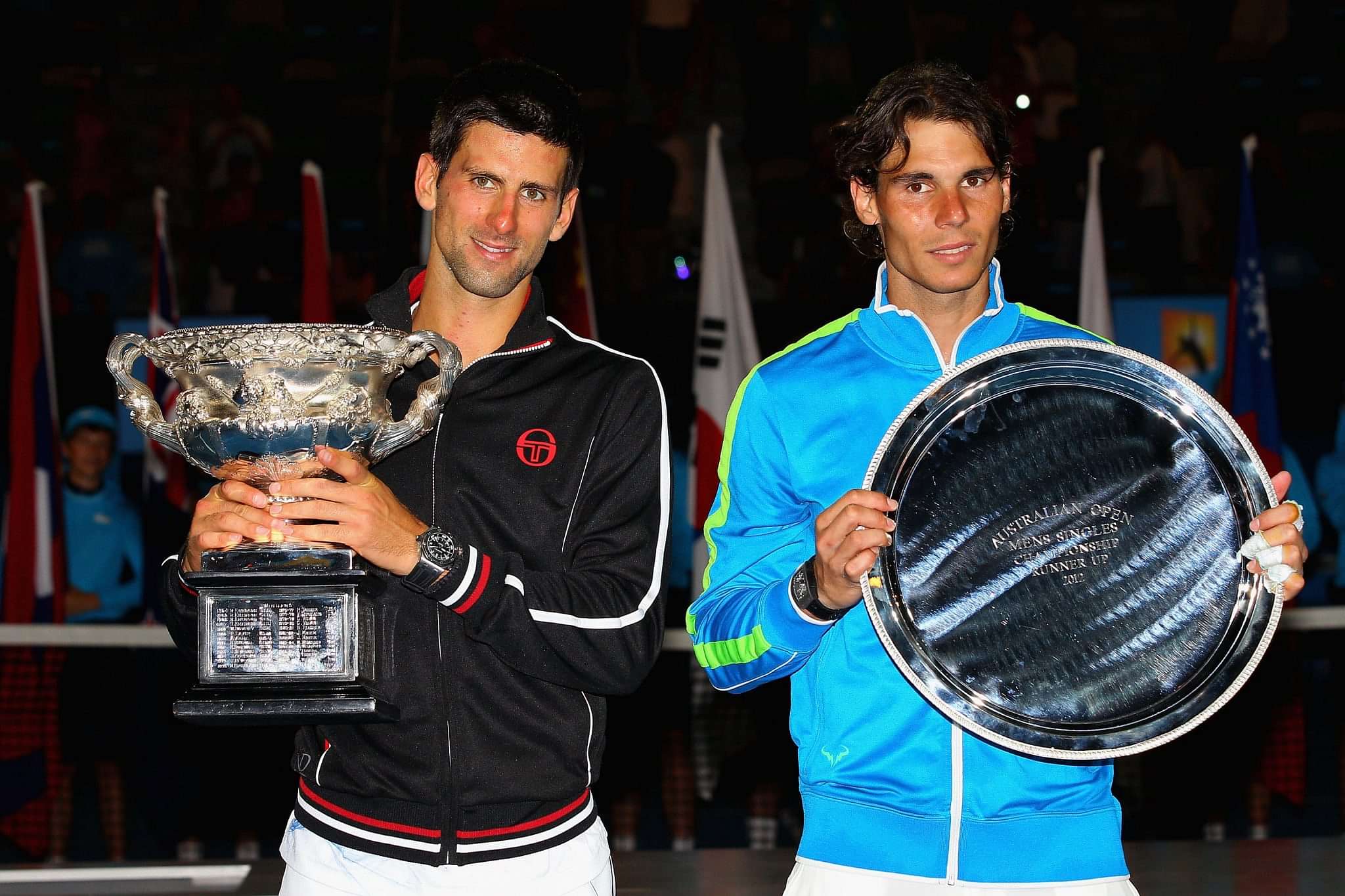 The Australian Open is the first Grand Slam of the year and has always had a special place in the hearts of all tennis lovers around the globe. (Top Five Australian Open Finals of All Time !)
While Novak Djokovic has been a major force at the Australian Open over the last few years, this year could be quite different. Novak has just lost his World Number One spot to Andy Murray and he will be looking to win it back this year.
The newly crowned World Number One Andy Murray will be looking to consolidate his position by starting the year strongly in Melbourne. Also the likes of Rafael Nadal and Roger Federer will be looking to get back to their winning ways and the Australian Open could be the best place for it.
So here are the best Australian Open finals in recent history !
5) Victoria Azarenka vs Li Na
Back in 2012, Victoria Azarenka had won the Australian Open and was looking to defend her title the next year against the very impressive Li Na.
Azarenka won a classic match and outlasted the Chinees Li Na 4-6, 6-4, 6-3 and won a memorable final. (Top Five Australian Open Finals of All Time !)
This win brought Azarenka back in to the discussion as the best female tennis player in the world and challenged the likes of Serena Williams and Maria Sharapova to that label.
4) Novak Djokovic vs Jo-Wilfried Tsonga
Everyone expected the 2008 Australian Open final to feature Federer and Nadal. But instead both of them were upset at the semi final stage by 21 year old Djokovic and 23 year old Tsonga.
The final turned out to be one of the all time classics at both men made their reputation in this match. Djokovic finally won the match 4-6, 6-4, 6-3, 7-6 in a nail biting match.
Both men ended up having great careers and this was widely considered the turning point of their careers.
3) Novak Djokovic vs Andy Murray
In 2013, Novak Djokovic became the first man to win three consecutive Australian Opens when he beat Andy Murray 6-7, 7-6, 6-3, 6-2 in a thrilling final.
By doing this, he also became the third man overall to win the Australian Open four times in his career. Although Andy Murray had improved his game by leaps and bounds, Djokovic was just that bit better than him.
It was one of the defining moments of this great tennis rivalry. (Top Five Australian Open Finals of All Time !)
2) Rafael Nadal vs Roger Federer
Rafael Nadal beat Roger Federer in his prime when they battled it out in a masterclass of a final in 2009.
This was Nadal's first Australian Open victory as he beat the legendary Swiss 7-5 3-6 7-6 3-6 6-2 in the 2009 final which stretched for 4 hours and 23 minutes.
This match will be remembered fondly for the post moment emotion showed by Federer. A win here would have been a then record equally 14th Grand Slam win for Federer but he was denied by Nadal.
1) Novak Djokovic vs Rafael Nadal
"It showed what it takes to beat this top group of players. Truly fantastic match to watch. One of the greatest I've ever seen" marked Björn Borg.
This was what the great Borg had to say after the 2012 Australian Open final between Djokovic and Nadal. In what was the longest Grand Slam final in the Open era, Djokovic beat Nadal 5–7, 6–4, 6–2, 6–7(5–7), 7–5 in a match that lasted 5 hours and 53 minutes.
Even Andre Agassi termed this final as '' best tennis match ever in the men's game." (Top Five Australian Open Finals of All Time !)
A match that will be remembered for the ages, it is also the most viewed tennis match in history. A landmark match and the greatest match in the history of the Australian Open.
---