Twitter reacts as Pogba winner gives France a 2-1 win over Australia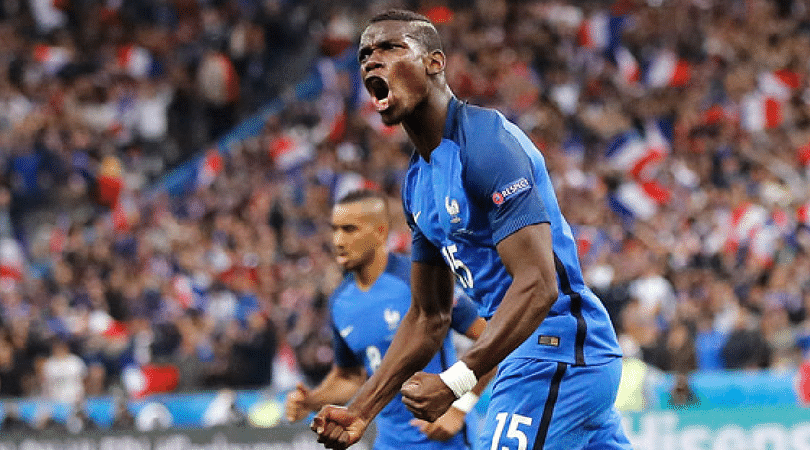 France met Australia in the first match of Group C today.
In the sunny noon of Kazan, the world cup fixture between France and Australia was quite unlike what we've been accustomed to see over the last few days. France started their world cup campaign rather slowly, and Australia's tight defence in the first half impressed the neutrals.
A team which landed in Russia as favourites seemingly struggled against the Socceroos in the first half. However, France came out on top of Australia, even when they failed to deliver to the expectations one normally have from the 'favourites' of a tournament.
The French misplaced passes in the attack and conceded silly balls, while Australia looked to punish on the counter-attacks. Both the opening goals for France and Australia were courtesy the penalties, while Paul Pogba scored the winning goal for France to give them a 2-1 win.
This was also the first instance VAR (Video Assistant Referee) was used in the game. It was used when Vidson fouled Griezmann inside the box, and it ultimately led to the penalty.
Here are a few tweets from the match –
Loading embed tweet https://twitter.com/barcasstuff/status/1007946176296038400?ref_src=twsrc%5Etfw
Loading embed tweet https://twitter.com/DanielCherny/status/1007951491980652544?ref_src=twsrc%5Etfw
Loading embed tweet https://twitter.com/BrazilStat/status/1007951518253879296?ref_src=twsrc%5Etfw
Loading embed tweet https://twitter.com/Vintage_Utd/status/1007950958092005378?ref_src=twsrc%5Etfw
Loading embed tweet https://twitter.com/442oons/status/1007947690246844416?ref_src=twsrc%5Etfw
Loading embed tweet https://twitter.com/TheSporTalk/status/1007950683251859457?ref_src=twsrc%5Etfw
Loading embed tweet https://twitter.com/GaryLineker/status/1007945982775095296?ref_src=twsrc%5Etfw
Loading embed tweet https://twitter.com/ERNESTHDGAMER/status/1007947633271418880?ref_src=twsrc%5Etfw
Loading embed tweet https://twitter.com/HistorySport_/status/1007953154762264576?ref_src=twsrc%5Etfw
Loading embed tweet https://twitter.com/crlfc74/status/1007950777879539712?ref_src=twsrc%5Etfw
Loading embed tweet https://twitter.com/utdreport/status/1007952103380316160?ref_src=twsrc%5Etfw
---