Vijender crushes Hope to clinch first WBO Asia Pacific Title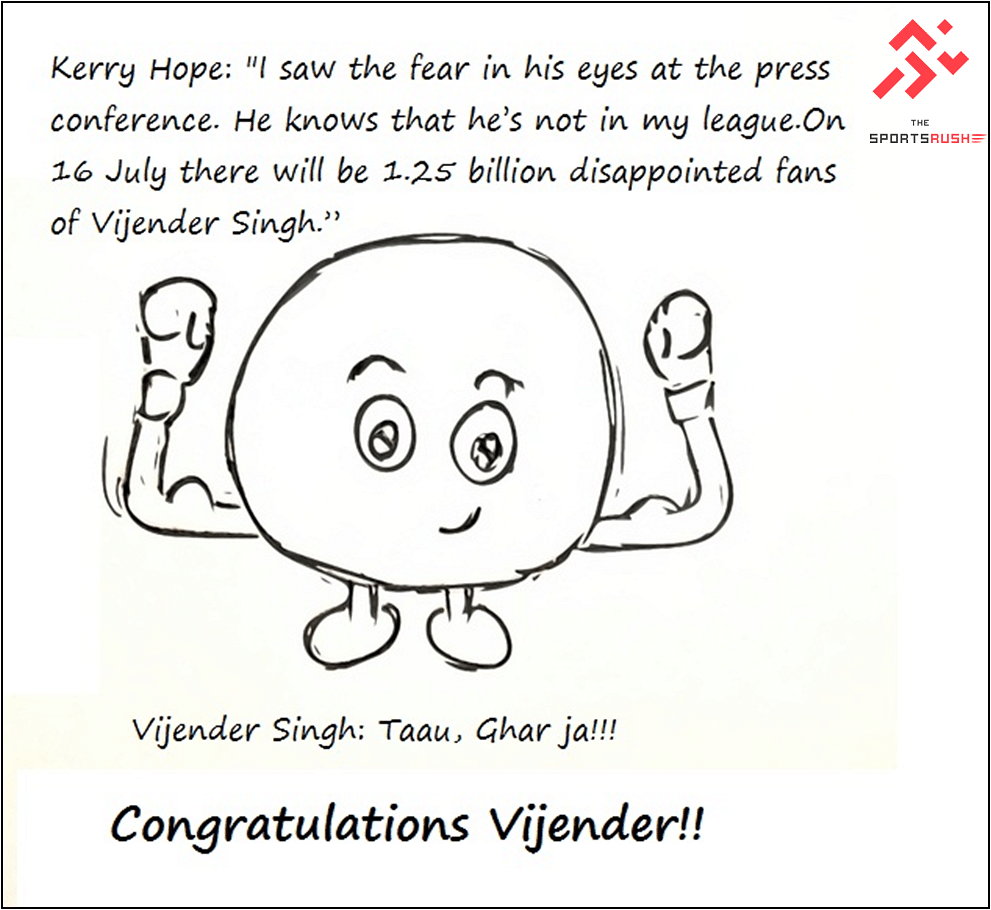 Indian boxing star Vijender Singh was crowned the WBO Asia-Pacific Super Middleweight champion Saturday after defeating Australia's Kerry Hope by a unanimous decision in the country's maiden professional fight in New Delhi. Singh, who has won all his previous fights via knockout or TKO, scored 98-92, 98-92, 100-90 against the former WBC European champion.
The nation sits with pride as Vijender continuously strives to put India on the World boxing map!
ToonRush comic gives a tribute to India's pride Vijender Singh!
---