Virat Kohli speaks out after India's historic win over England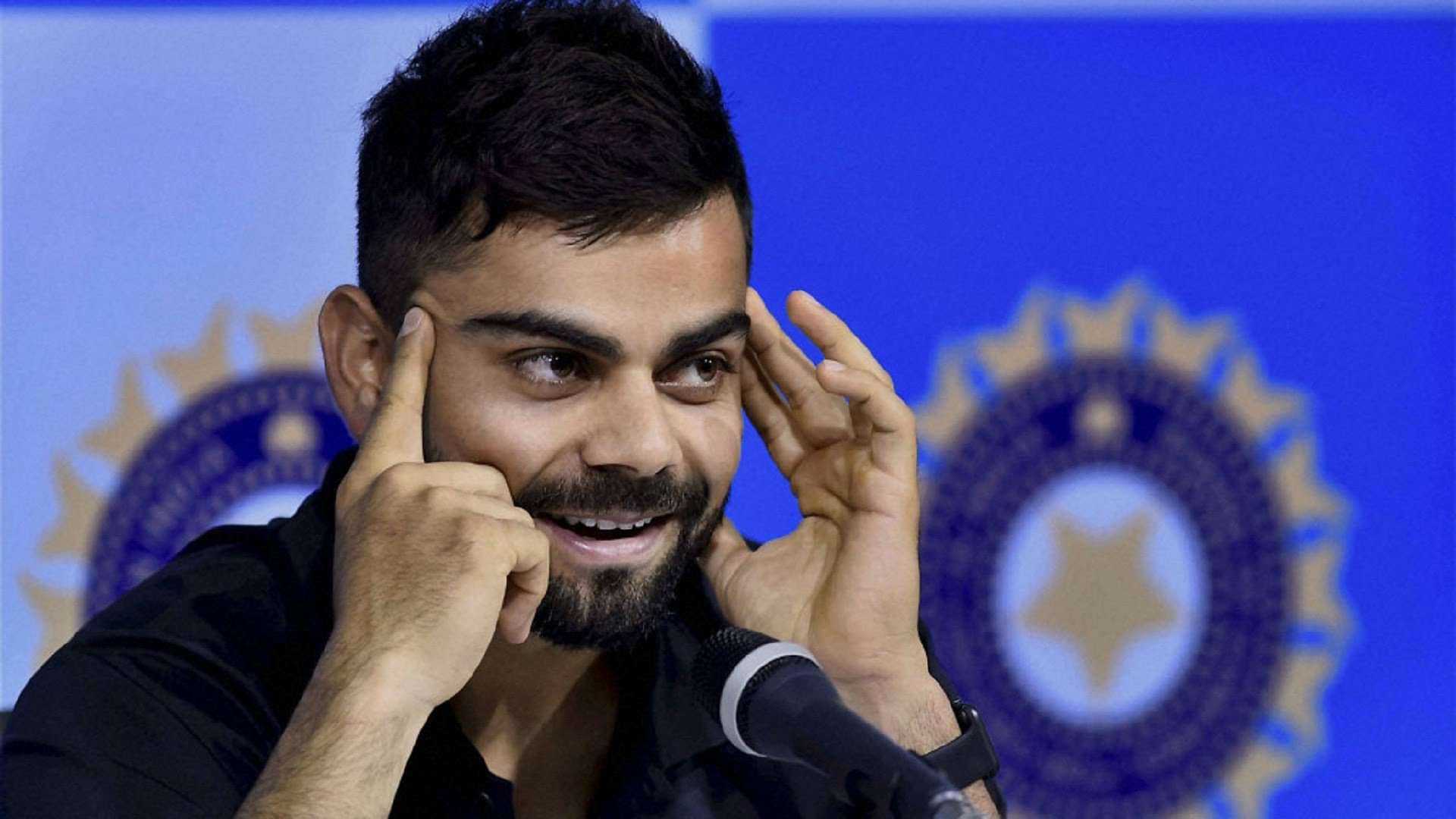 Virat Kohli is a proven genius when it comes to chasing stiff targets. He knows how to pace the innings, he knows when to take a few risks, he knows where the fielders are and most importantly he knows how to keep his inner demons in check.
People tend to question their ability and the enormity of the task when they are pushed to a corner, but not Virat Kohli. He has made that corner his home, his temple of self-motivation and no matter what you throw at him, he'll always find a way to serenity.
After another heroic run chase, Virat Kohli heaped praise on his partner Kedar Jadhav, who outscored the master in making a mockery out of the humongous England score. Even though this was the umpteenth time that Kohli help script something like this for India, he felt that it would take some time to 'sink in'
This win is going to take a while to sink in. What a terrific innings by Kedar. We have seen his potential in the series against New Zealand. He almost won us a game in Delhi. That's the chat we had. To rectify the mistake and take the team over the line. And Hardik finishing in the end. Two cool heads with Ashwin in the middle,"
Almost all of India's huge run chases have been aided by strong opening stands, but a top order collapse, and then the recovery made this one all the more special.
"Conceding 350, after being 63 for 4, their bowlers on top, it took a special partnership to get this win. It's not that we have not chased 350 but those were based on good starts at the top which provided the momentum. Chasing down 350 with four quicks in their team, it was a special feeling,"
And to do it with an inexperienced number 6, after seeing the back of Yuvraj Singh and MS Dhoni makes this victory a tad bit sweeter.
At 60 for four, yes, I was still thinking of a victory. The moment I saw Kedar striking well, I told him let's get to 150 for 4, and they will hit the panic button. Watch. Wicket is good,"
"Kind of shots you can play on this wicket can demoralise the opposition. The way he batted was terrific, not at one stage was he unsure of what he wanted to do. Brilliant knock. Hats off to the shots he played. Even I was in awe. A very, very special partnership, I would remember it for a long time."
Kohli and Co. now move onto Cuttack for the second ODI, and a victory there will seal the three match series for them, a perfect preparation for the Champions Trophy.
---