Virat Kohli reveals his fear in the 2011 World Cup Final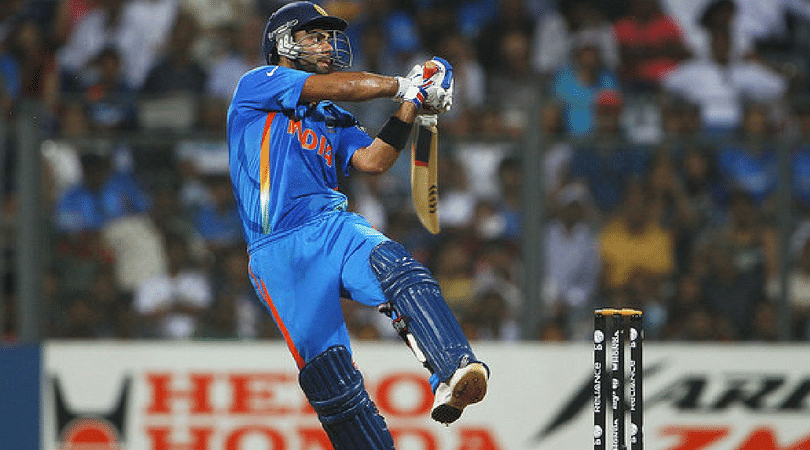 While many people will point to his century against Sri Lanka in Hobart or one of his many match winning knocks against Australia, Virat Kohli's 35 crucial runs in the World Cup final against Sri Lanka must rank among his very best innings.
Chasing 275, India's hopes of a World Cup title were hanging by a thread when Malinga knocked out both Sehwag and Sachin with just 31 runs on the board. Kohli then went on to form a stabilizing 85 run stand with Gambhir before he got out to Dilshan.
While Kohli was severely disappointed to get out at that moment, he must look back at that innings with some pride knowing that he played a big part in easing the nerves of the Indian dressing room on that triumphant night in Mumbai.
Now in a recent chat show with Aamir Khan, Virat Kohli reveals that he was very scared that Malinga would bowl a couple of yorkers early on in his innings.
"Mujhe darr lag raha tha Malinga yorker nahi daale (I was afraid of facing Lasith Malinga's yorker). Already I was nervous! But after 2-3 balls, I settled down," Kohli said to the Bollywood actor.
In the years after that match, Kohli became one of the players who played Malinga the best. Case in point would be his epic innings in Hobart when he destroyed the great Lankan pacer and smashed him all around the ground.
While everyone talks about Dhoni's 91 or Gambhir's 97, people should not forget that Kohli also played a significant part in that glorious night in 2011. For Indian fans all over the world, let's hope that Kohli makes a bigger mark in his next World Cup final.
---