Viswanathan Anand: Stays Joint Third in Tal Memorial Chess Event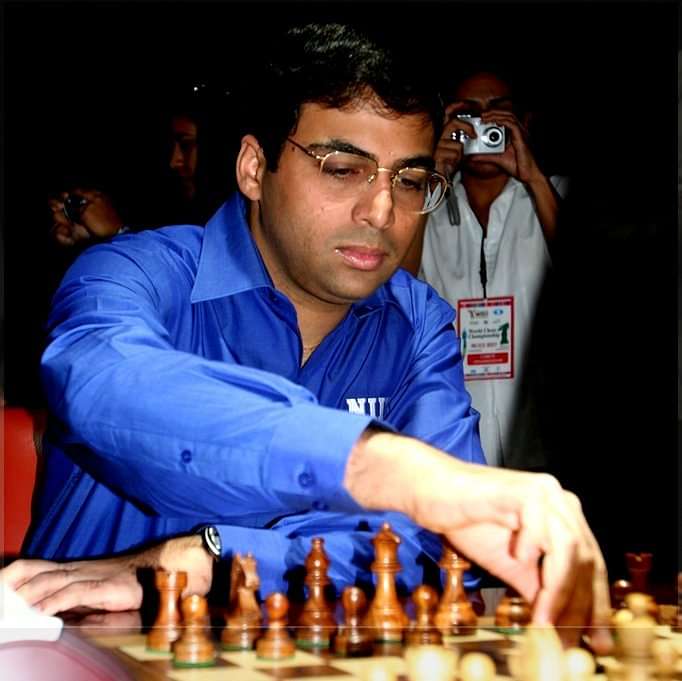 Viswanathan Anand missed a few chances to in the game against the Russian Peter Svidler in the seventh round of tenth Taj Memorial International chess tournament. This resulted in the match ending in a draw instead of an easy win for Viswanathan. This resulted in a dull day at the $200,000 prize money tournament as all games ending in a draw.
Points table
At the end of the day Ian Nepomniachtchi of Russia continued to lead the event having accumulated a total of 4.5 points in seven rounds. Anish Giri of Holland is closely following him in the points table having an accumulated score of 4. Anand shares the third spot in the standings with Russian Vladimir Kramnik and Levon Aronian of Armenia on four points.
Read Also:Pakistan debarred from playing in the Kabaddi World Cup, 2016
Svidler and Li Chao of China have managed a score of 3.5 each in the seven rounds played so far. Shakhriyar Mamedyarov remained on eighth position with three points. Russian Evgeny Tomashevsky moved to 2.5 points and it looks like the last place is now sealed as Boris Gelfand of Israel is on just one point from his seven games played so far.
The Game
In the seventh round game between Anand and Svidler, Anand adopted the 'Anti-Marshall' which helped him get an eddge in the game. However Svidler recovered well as the game progressed, making the game evenly poised.  The middle game saw Anand coming out on top and after the trade of queens too Anand was pushing for an advantage.
Svidler, however, retained active play and although Anand missed out on a super chance on move 32 that would have given some advantage, it was an extremely difficult 'chance' to find. Svidler played according to the spirit of the position taking his two rooks to seventh rank which was enough for a draw in the end.
The next round is going to be crucial for Viswanathan Anand as he takes on the point's table leader Ian Nepomniachtchi. It is expected that the Indian ace player will be playing with the black pieces in a cracker of a game.
Results round 7: Anish Giri (Netherlands, 4.5) drew with Vladimir Kramnik (Russia, 4); Viswanathan Anand (India, 4) drew with Peter Svidler (Russia, 3.5); Li Chao (China, 3.5) drew with Ian Nepomniachtchi (Russia, 5); Shakhriyar Mamedyarov (Azerbaijan, 3) drew with Levon Aronian (Armenia, 4); Boris Gelfand (Israel, 1) drew with Evgeny Tomashevsky (Russia, 2.5)
---