WATCH : Goalkeeper makes FOUR incredible saves in 7 seconds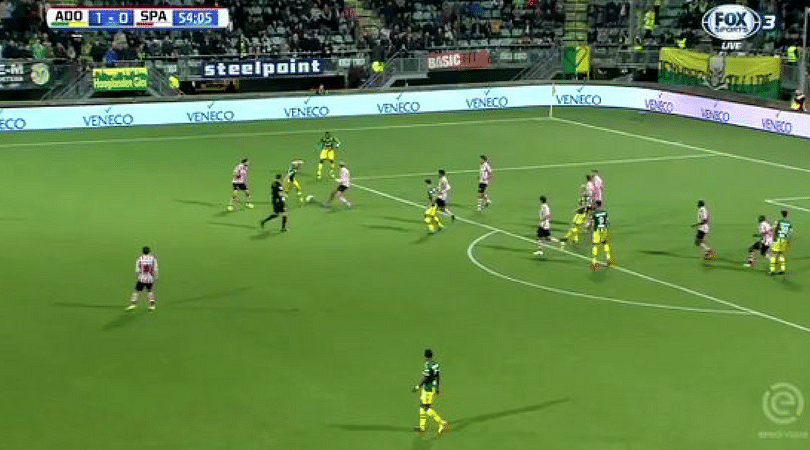 If you thought David De Gea was the king of multiple saves, then you have to see Sparta keeper Roy Hordsmit.
The Sparta keeper made a ridiculous quadruple save in a matter of seconds as he saved his side from a certain goal. The first save was from a fierce left shot, which was parried away by Roy.
The second was a right footed shot that was again saved by Roy. With the crowd already in the moment, the next was maybe the best as it was actually a deflected shot that he had to parry away.
Sparta goalkeeper, Roy Hordsmit, with an unbelievable quadruple save. Yes, a quadruple. pic.twitter.com/0qJJie6djQ

— Marathonbet (@marathonbet) September 24, 2017
And then came a header which Roy had to finally tip over the bar. All this happened in just about six to seven seconds.
After that play, the opposing coach could scarcely believe what had happened, which is why he was seen shaking his head at what had happened!
Take a bow, Roy!
---