WATCH : Jasprit Bumrah takes a brilliant catch to dismiss Finch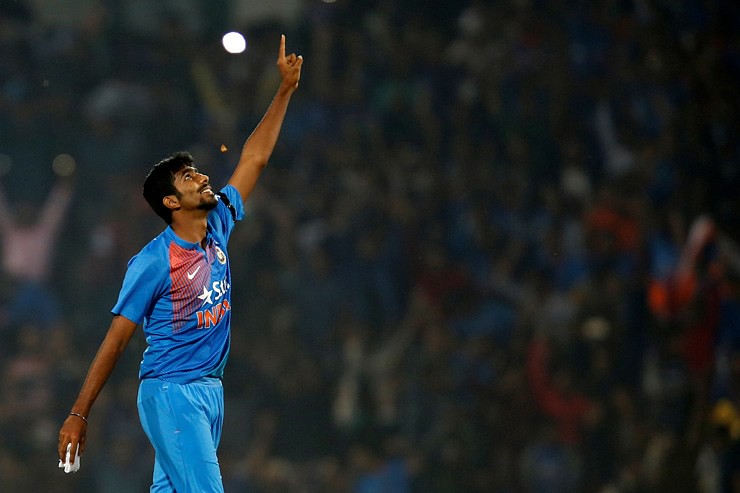 Who told catches should be cleanly taken? The ultimate aim is to hold the ball without dropping it and Jasprit Bumrah showed the other method of getting hold of the ball.
Australia got off to a thundering start just like the previous two matches where they put on a 66-run stand. Hardik Pandya had other ideas to outsmart Finch as he picked the first wicket.
Finch's wicket is a big break-through for the Men in Blue. He scored 124 and 94 in the last two matches but missed out on scoring something big this time as he was out on 32.
Hardik Pandya kept the ball outside off forcing Aaron Finch to flex his muscles but failed to connect that well as he was only to be by Jasprit Bumrah at the mid-off.
https://twitter.com/Cricvids1/status/914413231426252800
As soon as the ball was high up in the air, Bumrah came running towards the region with two eyes on the ball and took a jiggling catch during the dead rubber between India and Australia that took everyone by surprise.
Bumrah couldn't hold on to the ball at the first attempt that saw the ball rolling over his body. Bumrah was quick to realise that the ball was on him and somehow he managed to get hold on to the ball after juggling efforts.
---