WATCH : John Cena cries after reading his fans' messages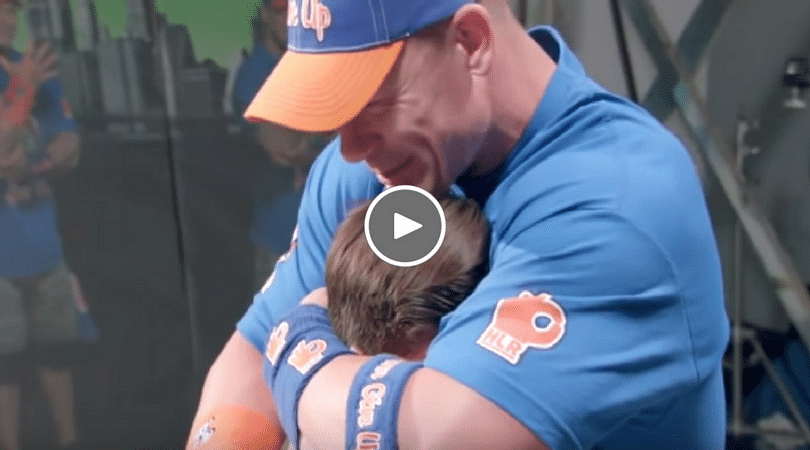 A few years ago, John Cena came in the news for completing the maximum number of wishes from the Make-a-Wish foundation.
It is a small representation of how much John Cena has influenced the past generation of children. It is no secret that the Cena plays a super human character who stands for all the right values.
As the WWE caters to a world wide audience, children of ages see John and get inspired by his speeches about hustle, loyalty and respect.
While many adults can't stand Cena pandering to the kids, the WWE has made a strategic move to position Cena as someone who is a role model to the children.
Here we see Cena meeting a few of his fans, and tears up while listening to their stories.
---