WATCH : Stuart Binny gets interviewed by his wife in the KPL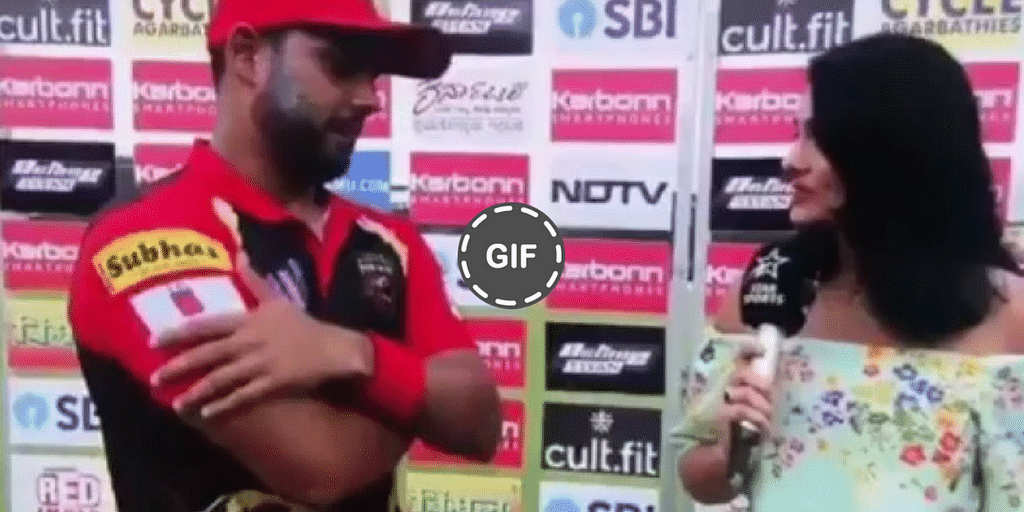 Mayanti Langer was one of the most recognizable faces on Indian television when she decided to marry Indian cricketer Stuart Binny.
As a very popular TV anchor, Mayanti was regularly seen at cricket grounds all over the country. With a huge personal fan following herself, she always made the news for her active social media life.
Stuart Binny, son of cricketing legend Roger Binny, was just making his mark in the national team when he and Mayanti decided to get married a few years ago.
The Karnataka all-rounder was a regular in the Indian team some time ago, before injuries and a lack of form saw him drop out of the side.
Quite easily one of the most talked about cricketing couples, Binny and Mayanti have become prominent faces on Indian television.
And on their anniversary, their fans got a treat when the Mayanti interviewed her husband during the ongoing Karnataka Premier League.
@MayantiLanger_B this are the best days for you & your hubby & happy anniversary day👩‍❤️‍👩❤️happy to watch husband interviewed by wife ❤️ pic.twitter.com/23CVmhEYyP

— Ansaf (@Ansaf86) September 8, 2017
The KPL has not had much success this season, primarily due to the lack of star names such Manish Pandey and KL Rahul who are on international duty.
There have been several notable names in the commentary box though, with former Aussie players Dean Jones and Brett Lee handling the microphone.
Easy to say, one of the highlights was the interview of the Binnys!
---