WATCH: Vettel crashes during Barcelona testing, taken to hospital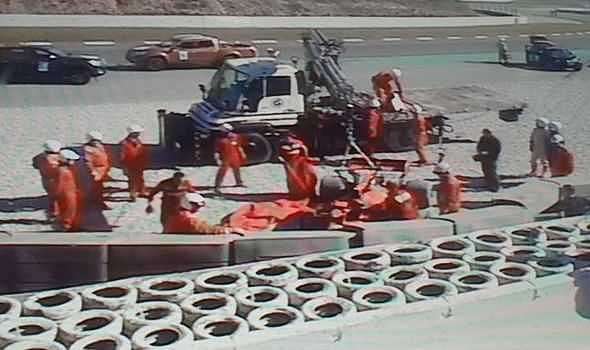 Sebastian Vettel has crashed during Barcelona testing, as he smashed into the barrier today.
The incident happened on turn 3, when the Ferrari man went straight into the barriers, with his car wedged into the barriers.
Red flags were brought on and Ferrari's plans of getting some important laps and data under their belt went out of the window.
Vettel thankfully came out unharmed from the crash, but was rushed to the hospital for precautionary purposes.
Loading embed tweet https://twitter.com/ScuderiaFerrari/status/1100708997584293893?ref_src=twsrc%5Etfw
Loading embed tweet https://twitter.com/tgruener/status/1100704007377600512?ref_src=twsrc%5Etfw
Check out this distant video of the crash:
Loading embed tweet https://twitter.com/kimiraikkonen79/status/1100730922750697472?ref_src=twsrc%5Etfw
Now, Ferrari have come out all guns blazing this season, firing on all cylinders during testing and sending shivers down the paddock.
Their new front wing concept has worked wonderfully well for them and they are comfortably ahead of Red Bull and Mercedes at the moment.
Ferrari will have Mercedes in their sight, as in 2018, the world title got snatched away from them in the second half of the season, thanks to mistakes on part of Ferrari and some brilliance from Mercedes.
Mercedes are known for sandbagging during testing and it is only in Australia that we will truly understand the measure and power of that Mercedes package.
According to reports, Vettel will not return to track today, with Leclerc taking his place.
---