WATCH : Virat Kohli bows down to Bhuvi's batting genius!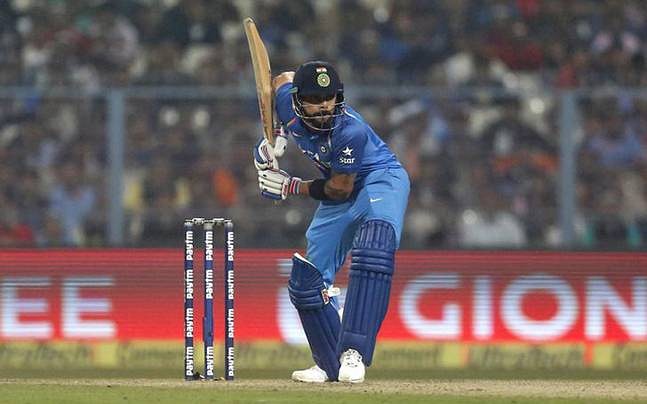 Bhuvneshwar Kumar behaves more like a batsman on his day and today he made his presence count when he stood alongside the Indian skipper to essay the essence in scooping up for meaty runs.
On a track where the most of the batsmen fell into the trap of New Zealand bowlers, Virat Kohli braved against all odds to secure his 31st ODI ton only to surpass Ricky Ponting's tally of 30 ODI tons.
However, on Kohli's bon voyage to ink his remarkable record, he witnessed some masterclass strokes from Bhuvneshwar Kumar at the other end in what impressed the captain to applaud Bhuvi's skills.
https://twitter.com/CricketKaVideos/status/922070423512031234
Time and again we have seen Bhuvneshwar Kumar delivering the much-needed amends for the side when mattered the most. His crunchy innings of 15-ball 26 included 2 classy fours and 2 towering sixes.
A couple of handsome sixes was the worth the weight in gold that made the Indian captain Virat Kohli bow down to Bhuvneshwar Kumar's elegant strokeplay.
Bhuvneshwar Kumar's handy innings came in at the right time that also helped the team to surge the scorecard to a formidable score.
---