Goldberg will headline the WWE Hall of fame class of 2018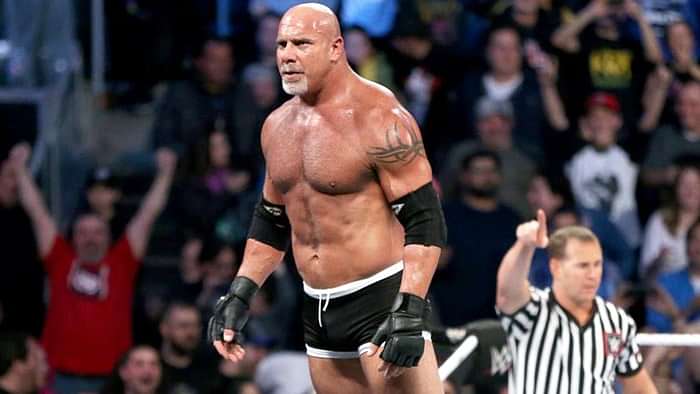 As WrestleMania season looms ahead, the WWE have announced Goldberg as their first inductee into the WWE Hall Of Fame class of 2018.
The heavyweight will be officially inducted at the Hall Of Fame ceremony, which is scheduled to be held during the Wrestlemania weekend on April 6.
Here's what Goldberg had to say on his induction into the Hall Of Fame, Goldberg said to ESPN.com:
"At the end of the day, any business, any venture that you embark upon, you want some type of acknowledgement, you always try to make it to a top. There's no reason to do anything unless you want to be the best."
The 51-year-old spent much of his years with WCW, where he built a reputation as one of the most dominant forces in the history of the business. The star build an unbeaten streak of173 before eventually losing to Kevin Nash.
Goldberg made his debut the night after Wrestlemania 19, where he went after the "Brahma Bull" Rock. His stint with the company lasted only a year after he announced his intention to leave after Wrestlemania 20. Goldberg exited the company after a win against Brock Lesnar at Wrestlemania.
"The Myth" made his return to the WWE as an addition in the WWE 2K17 game, before eventually challenging Brock Lesnar post a series of insults and jabs. Goldberg's second stint with the company was much more eventful though.
Goldberg defeated Brock Lesnar in under two minutes and captured the Universal Championship from the hands of Kevin Owens at Fastlane.
Goldberg's second run with the company ended at Wrestlemania where he lost the title to Brock Lesnar. However, Goldberg has not ruled out a return for a possible third stint. He has earlier mentioned:
"It's going to be tough, I can tell you that. It's kind of like bookmarking the end of your career, although it ain't the end of nothing for me. I'm always living and breathing and looking for my next venture — and who's to say it couldn't happen there again?"
Goldberg's inclusion into the Hall Of Fame will gather mixed reactions, as he has not always been someone who warmed the wrestling industry's hearts.
But his contribution to the industry cannot be understated either.
Stay tuned for more updates on more inductees into the Hall Of Fame.
---