Bray Wyatt Walk Out: Potential Reason Behind Bray Wyatt's Absence From WWE TV Revealed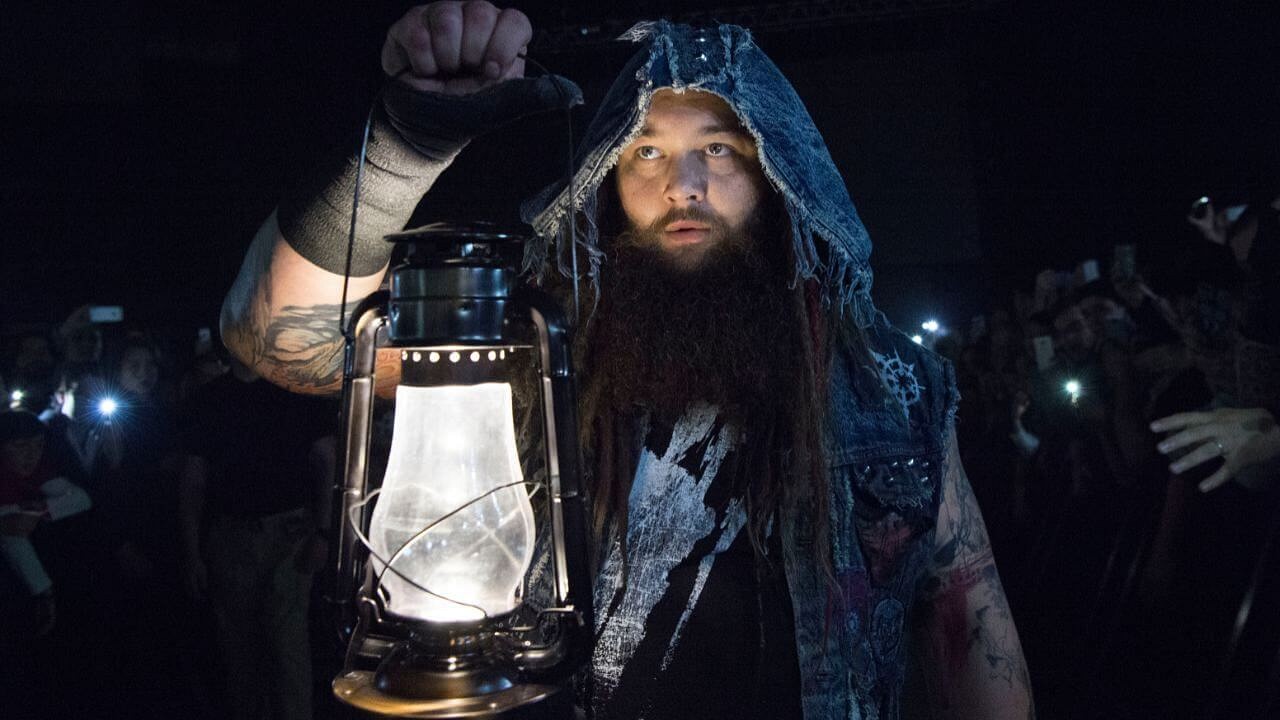 Bray Wyatt is WWE's one of the top attractions heading into this year's Showcase of Immortals. He is supposed to go one-on-one with "The All Mighty" Bobby Lashley at WrestleMania 39. However, The Eater of Worlds hasn't been seen on SmackDown since before Elimination Chamber. Reports claim Bray Wyatt chose to walk out following some creative issues backstage. With less than three weeks left before the mega event, fans are worried and want to know the real truth behind the matter.
The Eater of Worlds was scheduled to fight LA Knight in a "Lights Out Match" at the recent MSG live event. However, Braun Strowman ended up replacing him on the show. Social media is trending with "Bray Wyatt walk out" but that isn't the case according to Sean Ross Sapp.
Bray Wyatt reportedly didn't walk out, he is out of action due to an undisclosed "Physical Issue"
In the recent Fightful Select, Sean Ross revealed the potential reason why fans haven't seen Bray Wyatt for the last few weeks. According to him, The Eater of Worlds is out of action following a physical injury. Though the nature of the injury is yet to be known.
Earlier reports claimed there were some creative disagreements backstage which resulted in Bray Wyatt deciding to walk out. It was stated that the higher-ups were unhappy with the Wyatt vs Lesnar WrestleMania 39 match build.
Sean Ross Sapp debunked the reports asserting Bray Wyatt's absence has nothing to do with creative issues. As per a source he spoke to, the rumors are totally untrue.
Bray Wyatt is reportedly out of action with an 'undisclosed physical issue', per Fightful pic.twitter.com/WnPQnkmjhE

— WrestlingWorldCC (@WrestlingWCC) March 13, 2023
Last month, through his social media, The Eater of Worlds told his fans that he had suffered a finger injury recently. Though as of now, it's unclear whether that's the reason behind his absence.
Anyway, it's good to know that there is no creative conflict, which means there has been no Bray Wyatt walk out. However, if he is injured, the question is, will he be available to compete in WrestleMania?
WWE already has backup plans in motion if the eater of worlds is unavailable for WrestleMania
Bray Wyatt's injury is a big concern, especially if his WrestleMania appearance is in doubt. It could end up leaving Bobby Lashley high and dry.
Well, that won't be happening, as WrestlingBlog has shed light on WWE's backup plans. According to its report, the WrestleMania 39 plans for The All Mighty are already in progress. There will be a meeting later this week to make a concrete decision on the matter.
I'm been told WWE has a backup plan already in progress for Bobby for Wrestlemania. They are having a meeting this week to see if they approve or not approve on canceling Bray a wrestlemania Match

— The Wrestling Blog (@WrestlingBlog_) March 14, 2023
Nevertheless, fans will hope The Eater of Worlds recovers in time and continues his feud with Bobby Lashley. Though as of now, there is no detail about when he will be back in action.
For More Wrestling News, Click Here.
---
Share this article