Theory That Vince McMahon Is Secretly Running AEW and Has Every Insider Knowledge!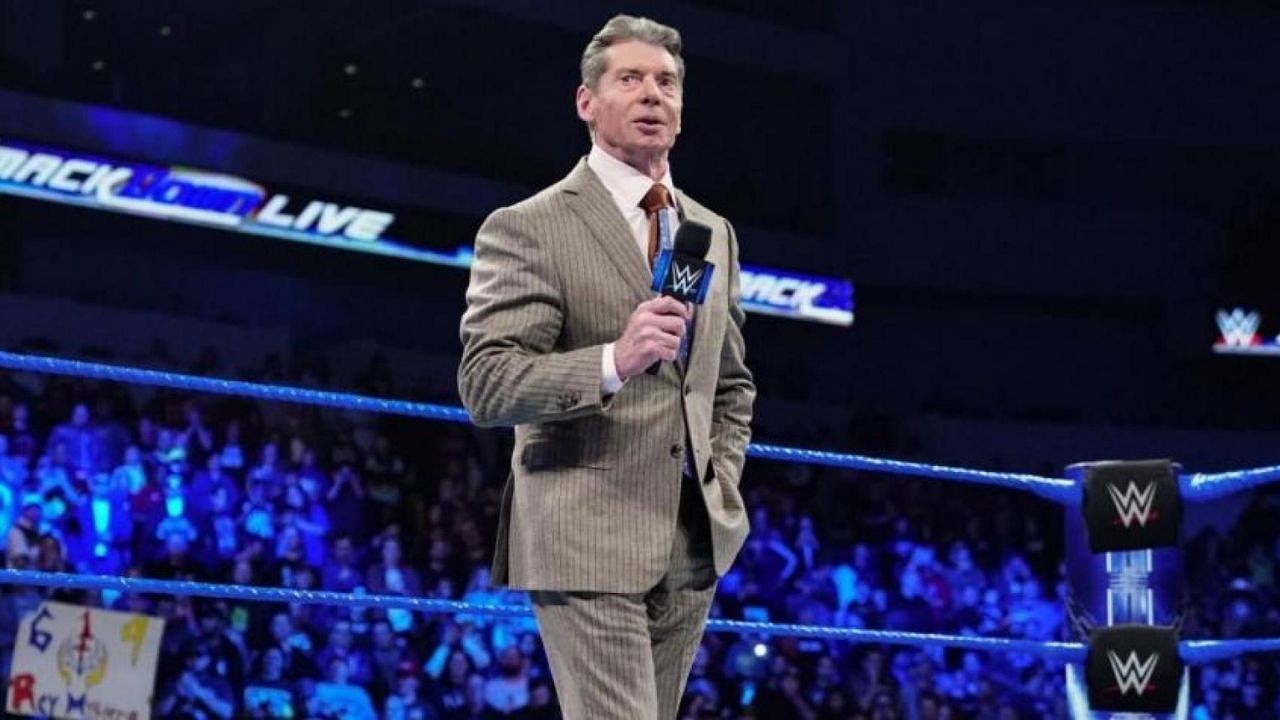 A Former WWE official believes Vince McMahon is secretly operating AEW. Vince McMahon has his own way of getting things done. If history is anything to go by, Vince McMahon has always succeeded in defeating WWE's rival companies. Back in the day, Vince McMahon eliminated its rival wrestling territories with his genius strategies. It's no secret that McMahon loves to control things. Even during his temporary retirement, many believed that he was still playing the role of the backseat driver. 
Although Triple H is at the helm of the creative, WWE fans weren't fully convinced that Vince let go of the reins. So, is there some espionage going on? Is Vince McMahon a fly on AEW's walls? According to the source, the rivalry between WWE and AEW is a sham and may very well be a work. 
Nick Patrick thinks Vince McMahon is secretly running AEW
Speaking on an edition of Monday Mailbag, former WCW and WWE referee, Nick Patrick, shed light on a conspiracy theory. According to him, Vince McMahon has his hands in AEW operations.
Patrick noted that even if Vince isn't running AEW, he is privy to what's going on inside the system. He also emphasized Vince McMahon's way of taking control of things. 
The #WCW invasion took centerstage at #SummerSlam 2001! pic.twitter.com/E2XjnJ5gt9

— WWE (@WWE) August 3, 2018
"I'm one of those old conspiracy theory guys, I always think Vince [McMahon] is sitting behind every damn thing,"
"And I'm usually right. I'm just a conspiracy theory guy. He may not be running the thing, but he knows everything that's going on and there are other ways to control them.
Nick also added that he believes that the rivalry between the two companies is a "work".
He compared the WWE-AEW rivalry with the WWE-WCW invasion storyline. Nick stated that people didn't put stock into the Invasion angle as it was obvious that McMahon was in control after the acquisition.
But, with AEW, McMahon is succeeding in making it seem believable as its two separate promotions. 
Happy Birthday Booker T. Here is one of the few great moments of the WCW Invasion of WWE. pic.twitter.com/EgUFqpufVW

— Final Flame Productions (@FinalFlamePr) March 1, 2023
"With this deal, at least they got separate companies and they keep the appearance of separate companies and separate owners," Patrick said. "If they're going to control it, that's the way to do it."
Vince McMahon reportedly pushed for Brock Lesnar to face Omos at WrestleMania 39
Vince McMahon's absence backstage hasn't kept him from pulling strings. According to WrestleVotes, the idea of pitting Brock Lesnar against Omos at the grandest stage was pitched by Vince McMahon. Interestingly, before the match was in talks, Brock Lesnar was rumored to face Gunther at WrestleMania 39.
Wrestlevotes hints that Brock Lesnar vs. Omos for Wrestlemania was the idea of Vince McMahon.

Oh dear, Vince creeping back in step by step. pic.twitter.com/iZemDusIqG

— Wrestlelamia.co.uk (@wrestlelamia) March 1, 2023
The idea of him facing Omos came out of the blue. We may never know if Nick Patrick's suspicion has any truth to it. If it does, history may repeat itself as fans would get to see AEW work with WWE even if it is all staged. 
I'm told the highly anticipated, very compelling (🙃🥸) Brock Lesnar vs Omos WrestleMania matchup was the idea of one specific, powerful person who pushed it through. pic.twitter.com/VpcdEFsLzJ

— WrestleVotes (@WrestleVotes) March 1, 2023
"I'm told the highly anticipated, very compelling () Brock Lesnar vs Omos WrestleMania matchup was the idea of one specific, powerful person who pushed it through."
Click here for more wrestling news.
---
Share this article