What Has Happened to Christopher Daniels Eye?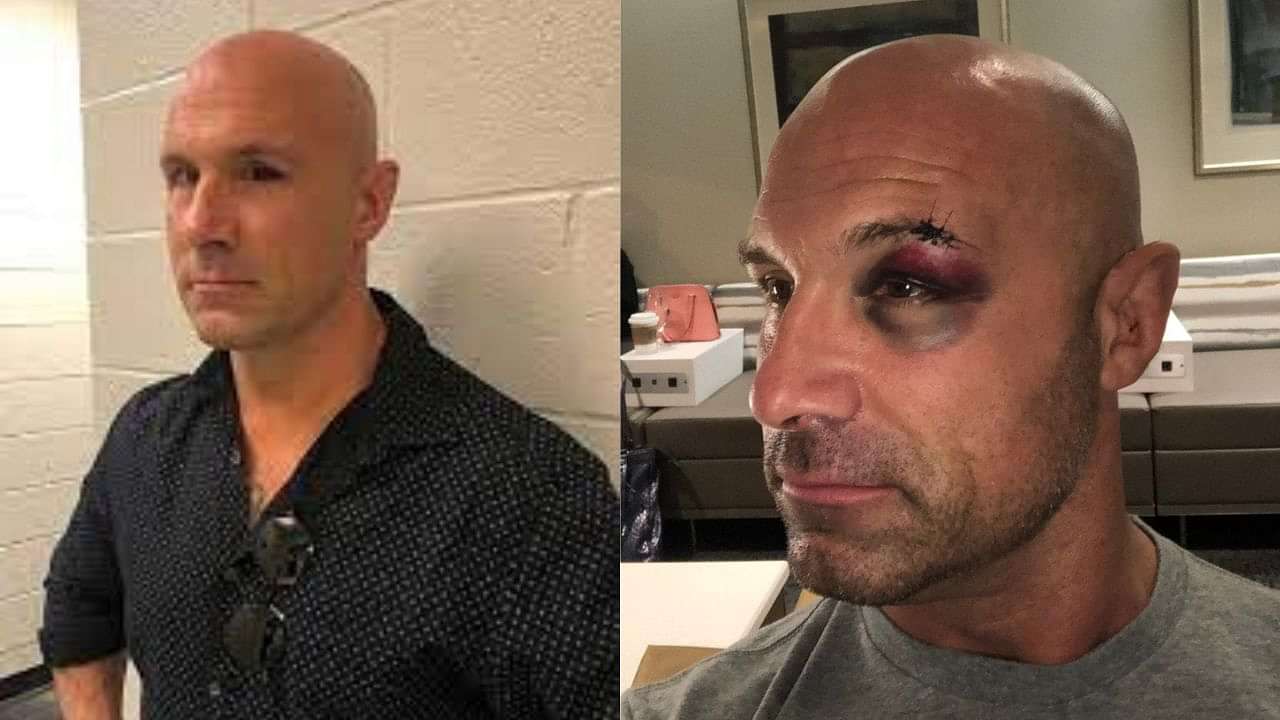 Injuries are a major by-product of wrestling. Over the years, several wrestlers have suffered fatal and near-fatal injuries in the ring. While some careers were shortened, some were never the same. Christopher Daniels' eyes say it all. The Fallen Angel was a fixture in TNA alongside AJ Styles and Samoa Joe. His stint in TNA featured fast-paced and exciting matches with TNA legends over the years. In 2018, The former X Division Champion joined Tony Khan's wrestling promotion, AEW. But a grave eye injury put Daniels out of commission for a long period of time.
The former ROH World Champion made his comeback after a ten-month hiatus in March 2022 and squared off with Brain Danielson. But the most talked-about topic of his return was the way his eyes looked. The discoloration of Daniels' eye has the wrestling fans wondering what is wrong with it. 
What Happened to Christopher Daniel's eye?
Christopher Daniels teamed up with Frankie Kazarian and locked horns against The Young Bucks on an episode of Dynamite in a losing effort in 2021 before leaving AEW. The veteran was brutally hurt during the match when his face was kicked into a ringside pole.
He was kicked by Nick Jackson, and the impact left him busted wide open. It was reported that Daniels suffered an eye hemorrhage due to the impact. 
Speaking with Chris Van Vliet, the master of BME revealed that his injury does not affect his vision, but the effects were "more cosmetic". He also added that the injury did not affect the iris, but just the white of the eye. Thankfully, Daniels is able to see clearly. Although he lost his comeback match against Danielson, his return was also well-received by AEW fans. 
"It could dry up in a week or it could take a while. I've had hemorrhages before, but for some reason this one is just sticking."
Christopher Daniels is slated to be inducted into the Hall of Fame
Although Christopher Daniels did not get the chance to shine in Vince McMahon's company, he is widely recognized in the independent wrestling circuit. Without a doubt, Daniels is one of the most talented wrestlers. His matches against Abbyss, AJ Styles, Samoa Joe, Kurt Angle, and more in TNA substantiated his wrestling prowess.
The 52-year-old is set to enter the Indie Wrestling Hall of Fame on April 2 in Los Angeles. Daniels will be inducted by his long-time friend and tag team partner, Frankie Kazarian. 
Loading embed tweet https://twitter.com/GCWrestling_/status/1623500752638427137?ref_src=twsrc%5Etfw
Click here for more wrestling news.
---