Pro Wrestlers and Wrestling Fans Unite To Pay Homage to Joe Briscoe After Learning About His Untimely Death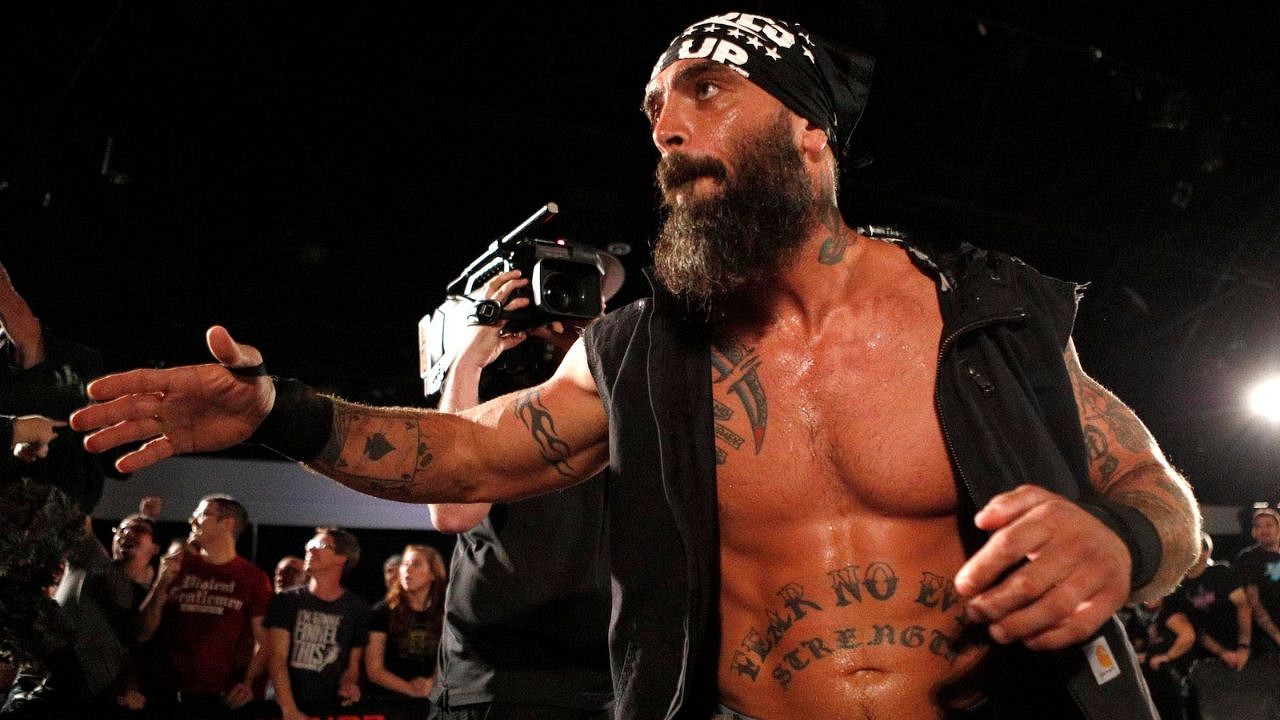 The world of wrestling was taken aback and deeply saddened to learn about the shocking passing of Jamin Pugh, aka, Jay Briscoe, on January 17th. According to reports, the cause of death was a car accident. Briscoe departed at the young age of 38. For years, Briscoe and his brother Mark were known for their contribution to the Ring of Honor. Aside from that, Jay also worked for other wrestling promotions such as Impact Wrestling, Pro Wrestling NOAH, NJPW, GCW, and CZW. The former two-time ROH World Champion's death was first announced by AEW president Tony Khan. 
Sadly, Jamin Pugh has passed away. Known to fans as Jay Briscoe, he was a star in ROH for over 20 years, from the first show until today.
Jay and his brother Mark dominated ROH, reigning as champions to this day. We'll do whatever we can to support his family.
Rest In Peace Jamin

— Tony Khan (@TonyKhan) January 18, 2023
Besides holding the big strap twice, Briscoe was one-half of the ROH World Tag Team Champions in his 13th reign with his brother. Reports stated that two people died in the car collision in Laurel, Maryland. Unfortunately, his daughters were also traveling with him at the time, and one of them is reportedly in critical condition. 
The wrestling world unites to mourn the death of Jay Briscoe
Moments after Tony Khan announced Jay Briscoe's tragic passing, wrestling fans and wrestlers were left shell-shocked. Various wrestling promotions shared their condolences for the untimely death of the ROH veteran. Several WWE superstars such as Ricochet, Hurricane Helms, and more expressed their grief at his passing.
WWE Chief Content Officer Triple H also paid tribute to the departed soul on his social media. On the recent edition of NXT, Booker T and Vic Joseph addressed his death on TV and paid tribute to Jay Briscoe.
An incredible performer who created a deep connection with wrestling fans across the globe. My condolences to the family and friends of Jay Briscoe.

— Triple H (@TripleH) January 18, 2023
I don't know what my life would be like without Jay Briscoe in it, and I don't want to know.

You believed in me, you helped me, you treated me like family. There will never be another like you. I am so grateful to have known a man like you.

I love you Jay.

— Adam Cole (@AdamColePro) January 18, 2023
I don't have the words. I liked him a lot. Nothing but great memories. RIP Jay. ❤️

— Hurricane Helms (@ShaneHelmsCom) January 18, 2023
This is so sad. ♥️

— Ricochet (@KingRicochet) January 18, 2023
Just like everyone else, I'm heartbroken to learn of Jay Briscoe's passing. I've always enjoyed sharing a locker room with he & his brother Mark. Incredibly kind & respectful. Sending all my love to Mark & their family. #ripjaybriscoe pic.twitter.com/s8jbcDh0AO

— Sean Waltman (@TheRealXPac) January 18, 2023
I didn't realize it until Jay started beating the crap out of me with a bar towel.

"What the f—-, Jay!?"

"Ya got-damn arm is on fire!!"

We all laughed out asses off and ordered another round… (2/3)

— Adam Pearce (@ScrapDaddyAP) January 18, 2023
I've known Jay Briscoe since he was a fan
Watched him become an amazing wrestler, best tag team & realest promo guy
I was going to text him yesterday about the cost of eggs and I didnt
I wish I did
Whenever I saw them I'd say
Luv me some Briscoes
Prayers for his family pic.twitter.com/aTaQRTjilX

— Tommy Dreamer (@THETOMMYDREAMER) January 18, 2023
Heard this tragic news while flying. I'm DEVASTATED that Jay Briscoe (Jamin Pugh) tragically died today. I was honored to work with him many times. I loved Jay. Jay was SO real. Jay loved his wife & kids more than anything & we shared that bond. I'm heartbroken for his family. pic.twitter.com/c2Jki7dEp0

— MATT HARDY (@MATTHARDYBRAND) January 18, 2023
I don't have the words right now to properly convey my sorrow. I love Jay & Mark Briscoe. Always have. I wouldn't be here without them. I'm very lucky to have shared the ring & shared so many laughs with Jay Briscoe and I'm so sad to know neither will happen again. RIP my friend.

— Sami Zayn (@SamiZayn) January 18, 2023
Being in the ring with Jay Briscoe got me my first ROH contract. He and Mark being so selfless helped Jimmy and I find our footing as AOTF. Without him, I don't know if Tyler Black could ever have been Seth Rollins.

— Seth "Freakin'" Rollins (@WWERollins) January 18, 2023
It is with a heavy heart that we mourn the tragic passing of Jamin Pugh, known to wrestling fans around the world as Jay Briscoe. Our thoughts are with his family, his friends, and his fans. pic.twitter.com/g95ID0ZnDW

— All Elite Wrestling (@AEW) January 18, 2023
New Japan Pro-Wrestling is deeply saddened to learn of the passing of Jay Briscoe.

Our thoughts and deepest sympathies go to Jay's family, friends and fans.

In memoriam:https://t.co/ouKWFRnX4b pic.twitter.com/RcvwOfwyow

— NJPW Global (@njpwglobal) January 18, 2023
Wrestling fans react to Jay Briscoe's Untimely Death
Although Jay Briscoe never wrestled for WWE, he was still widely revered in the wrestling world for his illustrious career. After learning about the unfortunate event, wrestling fans were disheartened. Much like wrestlers and wrestling promotions, wrestling fans were at a loss for words and in disbelief. Even though Jay did not have the chance to wrestle for the largest wrestling promotion, he was regarded as a wrestling legend at 38 years old.
So unbelievably sad. May he rest in peace.

— Alex Abrahantes (@ontheairalex) January 18, 2023
Been saying Jay and Mark Briscoe are the greatest tag team that casuals dont know about and probably period. Those two deserved so much recognition 4 their in ring promo and overall style. They had influence also, and Jays singles run as ROH champion is hella underrated. RIPower pic.twitter.com/F1wGeqPFhd

— ☥⁶444TrafficTrafficTraffic555⏰ (@DopeGsaint) January 18, 2023
Left it all in the ring for the fans every single time. No matter how many people were in the crowd. This is such tragic news. RIP pic.twitter.com/8aqvhGV3om

— Dustin✭ (@RealDustinRay) January 18, 2023
@TonyKhan immortalize the man in a way that wrestling fans can not only enjoy but also help support the family….

Jay Briscoe ROH Legend Series 1 Unrivaled figure.

— Derek Jones™ (@DJonesHEEL) January 18, 2023
Rest in Peace to a true legend

— Brian Pillman Jr. (@FlyinBrianJr) January 18, 2023
The Briscoes were one of the greatest throwback tag teams of this era. They would have been stars in the 60s, 70s, 80s, 90s and so on. What a sad loss.

— Jeremy Padawer (@JeremyCom) January 18, 2023
You will live forever ️.
Thank you for everything. We will miss you, but we will never forget you!!

Rest well and easy champ ❤️.
Prayers going out to his Family ️ pic.twitter.com/AbdsjKvv40

— Dominik Bilen (@BilenDominik) January 18, 2023
My condolences to his family-he will be missed pic.twitter.com/gRfgHo9QdV

— FRENCHY T (@RockinRedChucks) January 18, 2023
Click here for more wrestling news.
---