5 Interesting Things to know About Lakshmipathy Balaji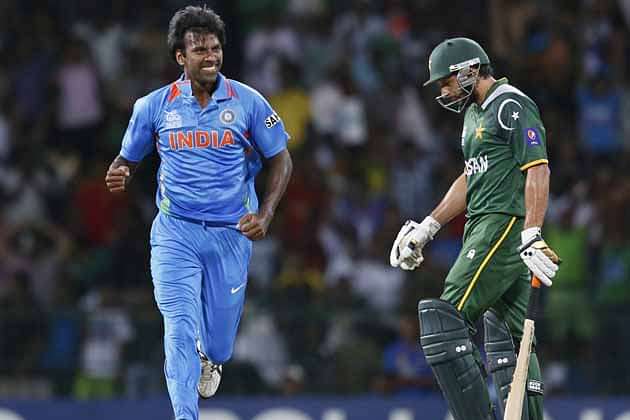 Lakshmipathy Balaji, one of the most exciting talents whose career didn't take off as expected, calls it a day in first class cricket. He will always be remembered as a gentle fast bowler with a soothing action and effective pace. While his career was really short lived, the memories aren't. Here are 5 interesting things to know about Lakshmipathy Balaji.
Smiling Assassin, Girls' heartthrob
Balaji became an instant hit during India's tour of Pakistan. He picked up 7 wickets in the final test and was instrumental in India's first test series victory in Pakistan. Not just among cricket fans, his ever present smile and hair style also made him the Pakistani girls' heartthrob. When Balaji along with Dravid and 2 more cricketers went to Lahore University of Management Studies in 2004, it was Balaji whose name was name was roared the maximum by the students.
His career was as short as his bowling run up
Balaji's international career lasted from 2003 to 2009, though he played only a handful of matches in each format. He has taken 27 wickets in 9 test matches and 34 wickets in 30 ODI matches, while his stats appear much better in T20Is. He has taken 10 wickets in 5 T20 matches. In IPL, he has played 76 matches in all and has given away just 8.05 runs an over, which is respectable.
Injuries – his biggest foe
He is currently remembered as a medium pace bowler, who with with a short run up can generate a good amount of swing. But it must be mentioned that during his peak career, he consistently clocked 140 Kmph. Swing generated at that speed was his weapon. However, multiple injuries have derailed his good career and he has been made to alter his action more than once in his career.
His Role model
Anil Kumble, the current Indian coach is his role model. Everytime he used to get injured, apparently he used to think about how Kumble would've handled it. He also says Zaheer Khan had helped him a lot during his career by giving him tips and motivating him.
His personal life
His close friends include Badrinath, Aniruddha Srikkanth and Murali Vijay. It blossomed during the initial years of CSK and they have all played for the same state in Ranji Trophy as well.
He married his long-time girlfriend and model Priya Thalur.
The Sportsrush wishes L. Balaji a happy post retirement life.
---