5 Lesser Known facts about Yasir Shah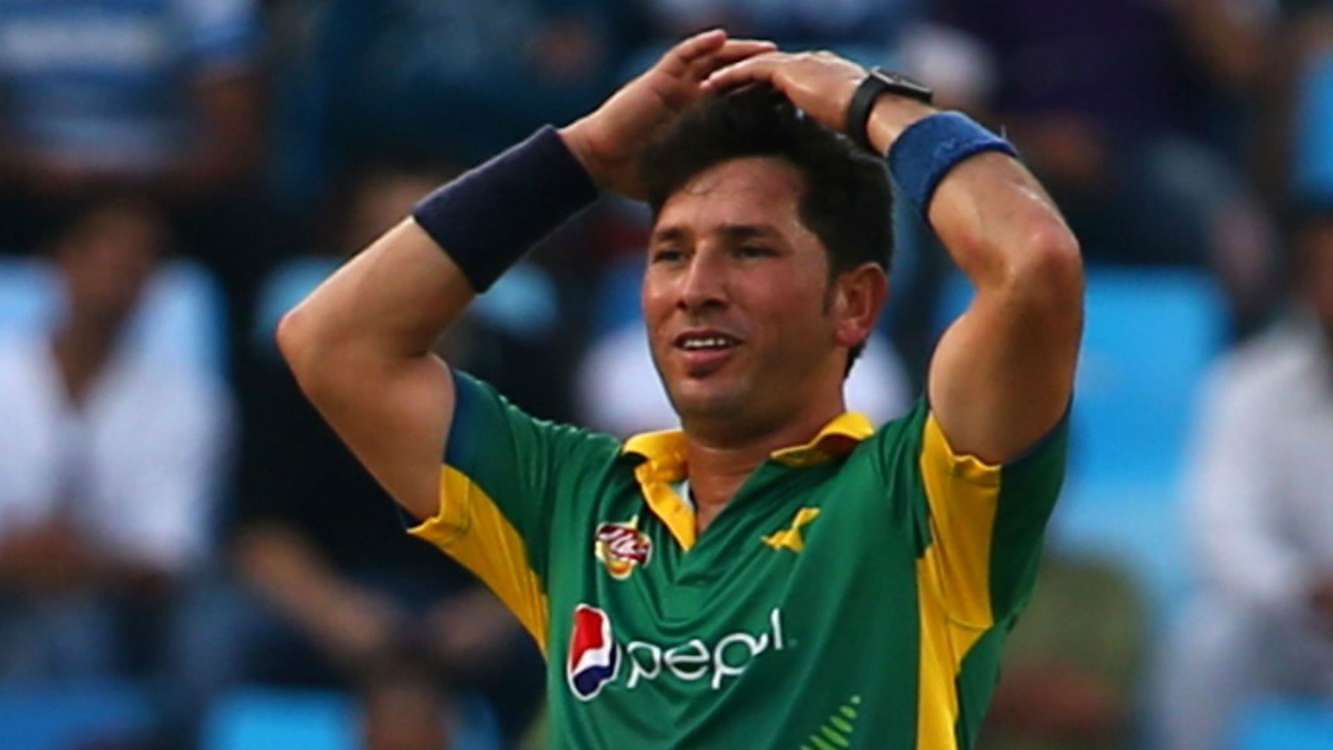 Yasir Shah has captured the cricketing world's imagination after his performance in the ongoing Lords test match. Here are 5 lesser known facts about Yasir Shah.
1) International cousins
Yasir Shah made his international debut in 2011 against Zimbabwe. However, earlier that year, one of his cousins had made waves on debut.
Junaid Khan, the left arm seamer, made his debut against West Indies as a 21 year old. Later that year, he made his test debut against Zimbabwe. On the same tour his older cousin, Yasir, made his limited overs bow.
Next year Junaid was even more impressive in both Tests and ODIs, as he enhanced his reputation as an extremely skilful swing and seam bowler, who was also pacy and accurate. In three Tests in Sri Lanka, he took 14 wickets at 21.78, twice taking five-fors and achieving an outstanding strike rate of 43 balls per wicket.
Fawad Ahmed, who played 3 ODIs and 2 T20 Internationals for Australia in 2013, is also a cousin of Yasir Shah. Fawad played ten first-class matches in Pakistan.
He fled to Australia in 2010 as an asylum seeker. While living in Pakistan's northern province of Khyber Pakhtunkhwa, Ahmed had been involved with an NGO that aimed, among other things, to educate women, and he said this connection led to threats against him from extremists.

2) Fastest Pakistani to 50 test wickets
In June 2015, Yasir became the fastest Pakistani to get to 50 test match wickets. He achieved the milestone in just 9 test matches. Yasir was also the 5th fastest spinner overall to get to the record.
Earlier, the Pakistani record was held by fast bowling trio, Waqar Younis, Mohammad Asif and Shabbir Ahmed (10 matches). Among Pakistani spinners, the earlier fastest record belonged to Saeed Ajmal and Abdur Rehman, both of whom had achieved the milestone in 11 matches.
The world record is held by 19th century Australian fast bowler, Charlie 'The Terror' Turner (6 matches).
The fastest Pakistani to the 100 wicket mark is Saeed Ajmal, who achieved it in 19 matches. As of now, Yasir has 76 wickets in 12 matches.

3) Best bowling figures in Sri Lanka
Pakistan dominated Sri Lanka during their tour of 2015. They won the 3 match test series 3-0. They were aided in their quest by winning all 3 tosses and then there was Yasir Shah.
Yasir picked up 9 wickets in the first test, 8 in the second and 7 in the third, finishing with a whopping 24 wickets. He was adjudged the man of the series.
In Sri Lanka's 2nd innings of the first match, Yasir had figures of 7 for 76. These were the best figures by an overseas bowler in Sri Lanka.

4) Most wickets by a leg spinner in first 10 tests
Also, in the 3rd test match of the same series, Yasir Shah broke into the list of highest wicket takers in their first 10 test matches. At the end of his 10th test match, Yasir had as many as 61 wickets. This was the joint 6th best wicket haul of all time.
To get an idea about the enormity of this achievement, consider this. Vernon Philander is the only modern bowler in the list. The others on that list: Tom Richardson, Charlie Turner and John Ferris bowled in the 19th century.
With all due respect to them and to Maurice Tate (who played in the 20s and 30s), they played in the era of uncovered wickets. In those times, the balance of the game was tilted heavily in favour of the bowlers.

5) Breaking 49 year barren streak
With his 5 wicket haul in the Lords test, Yasir Shah became the first leg spinner in 49 years to get a 5 wicket haul in the first innings at Lords. India's Bhagwat Chandrasekhar was the last leggie to achieve the feat when he took 5 for 127 in 1967.
Pakistan's Mushtaq Ahmed had been the last leg spinner to get a 5 wicket haul in any innings at Lords.
---