5 reasons why India and Brett Lee share an amazing relationship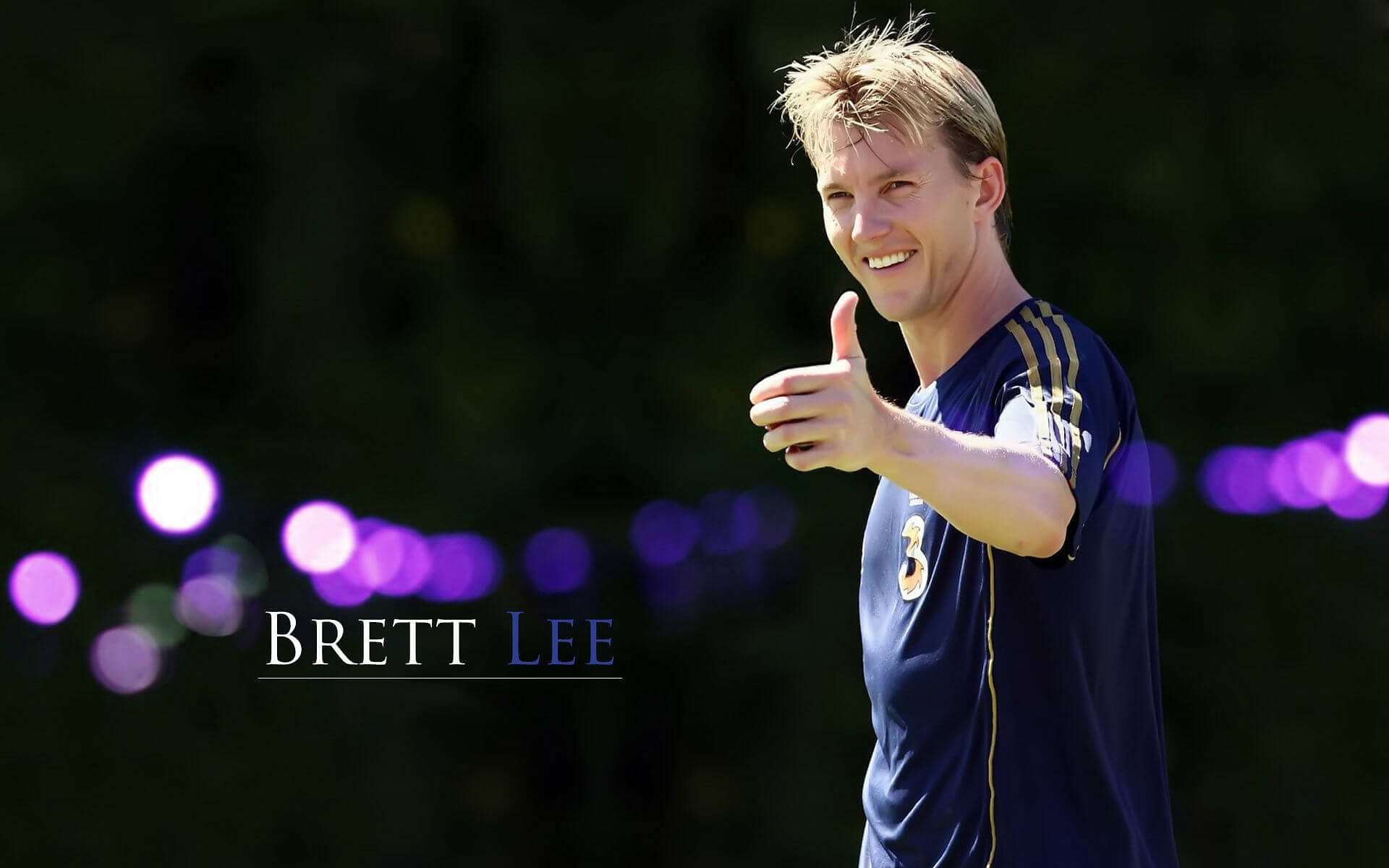 With the kind of high intensity matches played between India and Australia and the rivalry that exists, it is hard to imagine an Australian being 'loved'. But that is the case with this player. If there is one player who can lighten up things between the two, it's Brett Lee. He not only enjoys a huge fan base here but is also famous and liked among the Bollywood and Cricketing fraternity. From playing his debut match against India in 1999 to his latest movie release 'UNIndian', he has India written all over him. Here at The SportRush we look at the 5 reasons why India and Brett Lee share an amazing relationship.
1) He is a foodie; an Indian foodie
We Indians love our food in the most exhilarated way possible. And when someone from a foreign country comes and says that he is in love with 'Butter Chicken', he is no less than our Prah.  Lee once said, "The day I train hard, I work my butt off, put in effort and the match goes well, then I reward myself. A couple of quarts of beer, and Butter Chicken" declaring his love for India and its food.
Lee's love is also evident from a restaurant he owns, 'Fusions Café and Book Shop' which specials in the Indian Cuisine. He is in some serious relationship with India.

2) His band's Indian Connection
'Six & Out' is a rock band which Brett Lee, is a part of. The band comprises of his brother Shame and some New South Wales cricketers Brad McNamara, Gavin Robertson and Richard Chee Quee. Brett plays bass guitar or acoustic guitar in the band. During the Champions Trophy of 2006 (in India), Brett paired up with the great, Asha Bhosle, and recorded a duet called 'You're the One For Me'. He was also the lyricist and the song reached a highest of second position in Indian and South African charts.
He surely has a long relationship history with India.

3) He is a charitable man
A person who does charity automatically gets accepted in Indian tradition and why not? It's a novel thing to do and Brett Lee is always ahead of many in doing so. Back in 2007, Lee started Mewsic, a charitable foundation in India. It is a musical charity where the foundation facilitates the involvement of disadvantaged people in music. It also focuses on ensuring that music is widely accepted as a strong of healing, empowering and advocating marginalised children of India. Mewsic has six music centres across India.

4) Bollywood Connection
Oh we love our movies! If there is anything that challenges cricket in terms of love and following, it is Bollywood. Brett Lee took part in the IIFA awards in Singapore back in 2004. He presented an award to Preity Zinta, unaware of the fact that he will be playing for her team in the Indian Premier League.
Lee also featured in an Indian movie 'Victory' alongside Harman Baweja. He played himself in the cricket based film with some other players like Hussey, Allan Border and Jason Gillespie.
Another reason why India and Brett Lee share an amazing relationship.

5) UNIndian
Brett Lee's 'UNIndian' released recently in India. The plot revolves around the love life of Meera (Tannishtha Chatterjee), who is a young divorced woman in Sydney and Lee who teaches 'Aussie' to foreign students. The movie also features some star names from the Bollywood like Pallavi Sharda, Supriya Pathak and Akash Khurana.
The fact that he chose an Indian setting for a full-fledged plot is another reason why India and Brett Lee share an amazing relationship.
---