IPL Fantasy Guide: Fantasy Tips for Mumbai Indians vs Sunrisers Hyderabad and Kolkata Knight Riders vs Gujarat Lions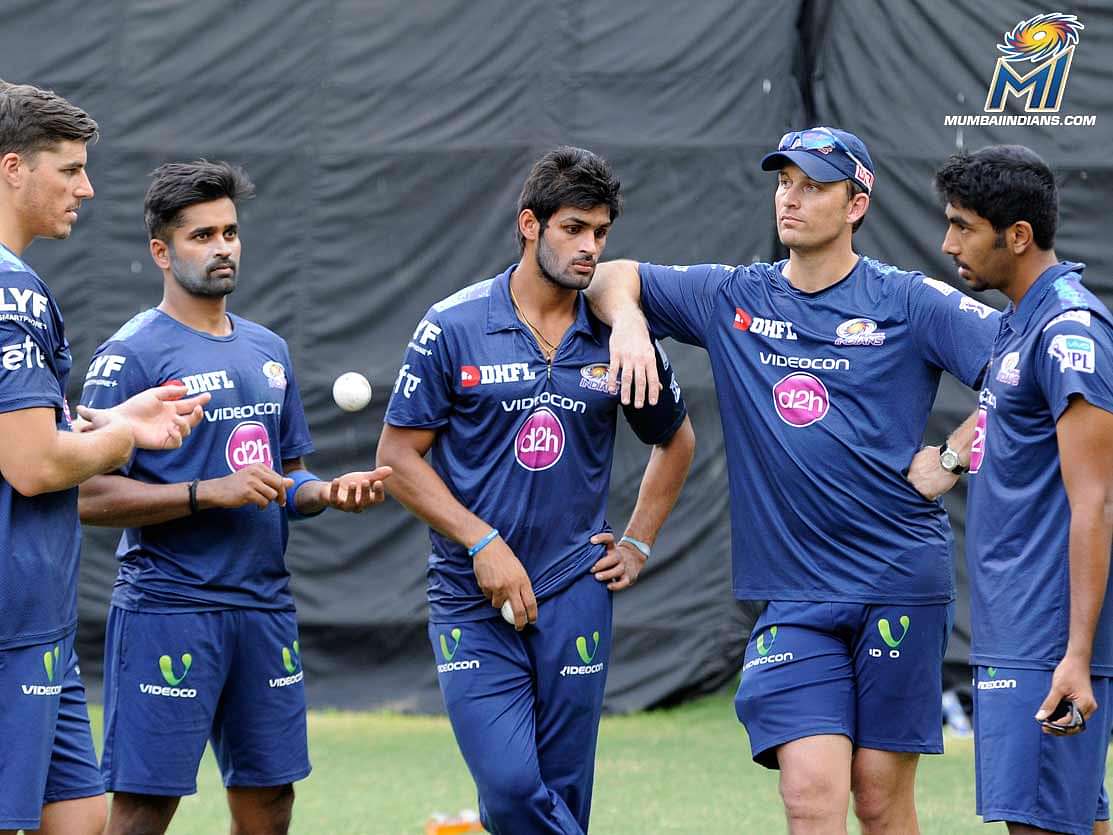 The transformation of Virat Kohli, from a young, spoilt Delhi brat to one of the most determined and responsible cricketers has been a delight to see. The flicks, the cover drives and the wristy straight drives were always a part of his arsenal but now there is something more, something that has made himself believe that he can always, always go the distance with his batting.
For me, it has been his fitness and diet regime that has turned him into the run machine that he is today. The spark was always there, but that spark has now turned into wildfire. Djokovic realized the importance of fitness in his sport and hasn't stopped ruling it since. The Kohli mania has just begun, hop in and enjoy the ride.
RCB coasted to victory thanks to Kohli's second T20 hundred and RPSG might just have been knocked out from this year's IPL. Dhoni's captaincy tactics have been wayward, the bowlers have been even more so and that is why they find themselves in this rut. Only a victory in all their remaining games can give them even a slight chance of making it to the playoffs.
RCB on the other hand will like to build on this victory and start things afresh. Gayle needs to play; especially in Bangalore and Jordan needs to live up to the hype or else Kohli would end up with a lot of hundreds in losing causes.
Delhi Daredevils have tried to be cheeky with their tactics and while it paid off big time in the initial stages, the 'fresh attitude' of their management seems to have lost them their momentum. They need a win and quickly, otherwise all through the year they will rue the game when they tried to rest their key players.
Kings XI have had a mini resurgence and the Murali Vijay side suddenly look threatening. Their bowling has worked wonders for them, with Axar Patel picking up a hattrick and Mohit Sharma and Sandy Sharma spinning a web across the batsmen in the death overs.  Their batting does look a bit shaky and only when Amla's brain(reference to his run out last night )reaches India , will they get the stability that they have long been hoping for.
Let's get to business now!
Mumbai Indians vs Sunrisers Hyderabad
Transfer out: Amit Mishra/Quinton De Kock, KC Cariappa
Transfer in: Rohit Sharma/Mustafizur Rehman, Krunal Pandya(if you bring in Mustafizur, you'll have to transfer out Rahane and get in Uthappa from the next game to get in one keeper)
The city of Vizag gets its first game of this IPL and it couldn't have asked for a better match up. Mumbai Indians are well settle and are well rested. The Sunrisers have also found their balance as a side and their ferocious bowling attack has been on the prowl right through the tournament. This should be a cracker!
Now, I already have David Warner, Bhuvaneshwar Kumar and Deepak Hooda in my team for this game.
The Vizag pitch does not have a clear cut 'inherent' characteristic. But as it is the first time it will be used in this IPL, I expect it to be true and good for batting.
I'll be making just one change for this game and it'll be one from Mustafizur Rehman and Rohit Sharma.
Rohit has been amazing this season but all his half centuries have come while chasing. Seeing this trend and the might of the Sunrisers bowling attack, I will opt for Rohit only if Mumbai bat second.
Now, coming to Mustafizur, he has been amazing everytime the Sunrisers bowl first. Also, opting for him when SRH bowl first gives you this sense of certainity, as he'll be bowling his full quota of 4 overs for sure and in the death overs he will be amongst the wickets as the batsmen will try and go after him. But when SRH bowl second, there is a certain amount of uncertainty as SRH could get bowled out for a paltry score and then Mumbai could knock off the runs real quick and hence Mustafizur's death bowling skills will not come in use. Thus, only opt for him if Sunrisers bowl first
You could go in with Bumrah if Mumbai bowl first but I'll rather save the transfer. McCleneghan can be a good transfer as well but as I have decided to make just one transfer for this game, I leave him out. Apart from Rohit and Mustafizur, these two are the most trusted transfers that you can go for today.
For the uncapped player, I go for Krunal Pandya as I have to select a bowler. He has been good with both bat and ball and I expect him to return at least 50 points today.
Batting captain: David Warner(if SRH bat second)/Rohit Sharma(if  MI bat second)
Bowling captain: Mustafizur Rehman(if SRH bowl first)/ Bhuvaneshwar Kumar(if SRH bowl second)
Kolkata Knight Riders vs Gujarat Lions
Transfer out: Quinton De Kock, Ajinkya Rahane, Krunal Pandya
Transfer in: Robin Uthappa, Andre Russell, Shivil Kaushik
KKR have played their share of away games and are scheduled to play 3 games on the trot at the Eden. And we all know how good they can be at home.
Gujarat Lions have been given a reality check in the last few games and only an inspired performance from their top 3 can resurrect their campaign.
Now, I already have Dwayne Bravo and Suresh Raina in my team for this game and with the sinking ship of the Lions I don't see the need to bring any more of their players into my team. Dwayne Smith and Brendon McCullum have looked off colour and against a good spin and seam bowling attack, I just don't see them returning to their old form.
The first player that I bring in for this game is Andre Russell. He is number one of the most valued players this season (an award that he won last season as well) and with his all round skills he is sure to give you 70-80 points in every game. Get him in!
Robin Uthappa would be my second pick for this game. He is someone who has excelled for the past two seasons and is coming off a brilliant 70 in the last game. I opt for him over Gambhir because of his wicket keeping skills.
The other really handy pick for this game could be Piyush Chawla. His wrong ones have been really deadly and against a batting line up that doesn't play spin very well, you can expect at least two wickets from him.
For the uncapped player, I go in with with Shivil Kaushik. His unusual action and wrist spin could create a lot of trouble on a turning Eden Gardens track.
Batting captain: Robin Uthappa(if KKR bat second)/Suresh Raina(if GL bat second)
Bowling captain: Andre Russell
Happy team picking!
---