Ace Shooter Jitu Rai wins Champion Trophy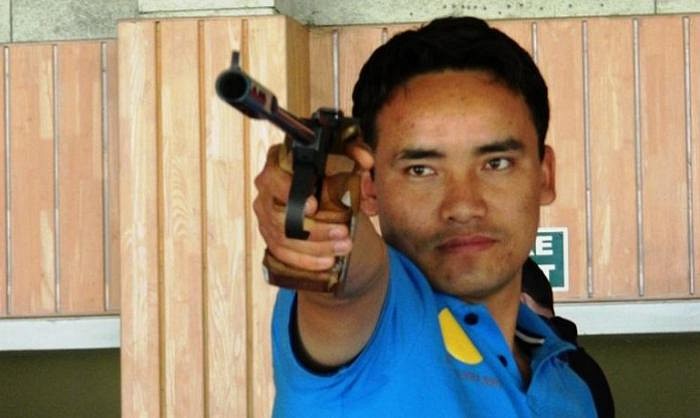 The International Shooting Sport Federation (ISSF) awarded Ace Pistol shooter Jitu Rai the Champions of Champions title for the pistol shooting event. National Rifle Association of India (NRAI) President Raninder Singh also congratulated him for his remarkable feat on Monday.
The Feat
Jitu Rai who also has an army background beat the Serbian Damir Mikec in a very closely fought engagement. The score board read 29.6 to 28.3 in the Champions Trophy 10m Air Pistol final held at the TSN Shooting Range in Bologna, Italy.
Along with the recognition he was also awarded a cash sum of $5587. NRAI President, Mr Raninder Singh was all praise for the shooter and had to say that "Jitu Rai is in a league of his own in the world of Pistol shooting and the Champions Trophy win reiterates his versatility as a shooter. On behalf of the NRAI, we congratulate him on his latest success and wish him all the best in continuing to bring laurels for the country."
In the rifle category Russian shooter Sergey Kamenskiy won the championship. The champions Trophy matches were held after Rifle and the pistol Word Cup. All the finalists in this event were eligible to participate in the tournament where they had to choose between the 10m Rifle or the 10m Pistol match.
Read Also: http://thesportsrush.com/maria-sharapova-eyes-april-return/
Past Achievements
Jitu Rai has had a stupendous career till now and has a number of achievements under his kitty. In 2014, at the ISSF World Cup in Munich, he won the silver medal in the 10 metre air pistol event. Following this, in Maribor, Rai won two medals; a silver in the 50 metre pistol event, and a gold in the 10 metre air pistol event.
In the process, he won three medals in nine days at the World Cup and also became the first person to have won two medals at a single world cup for India. Following his achievements, he was ranked number 1 in the world, in 10 metre air pistol and number 4, in 50 metre pistol, in July 2014.
At the 2014 Commonwealth Games, Rai created the Games record in the qualification round of the 50 metre pistol event, having scored 562 points. He went on to win the gold medal in the event, scoring 194.1 points in the final, thus creating another Games record.
In 2016, he also won a silver medal at the ISSF World Cup held in Baku, Azerbaijan in the 10m Air Pistol event.
Jitu has been bringing a lot of recognition for India in the world shooting events. We at The SportsRush believe that the road ahead is long and Jitu needs to continue with his remarkable run to bring laurels for the nation.
---