Lacoste Ladies Open : Aditi Ashok impresses again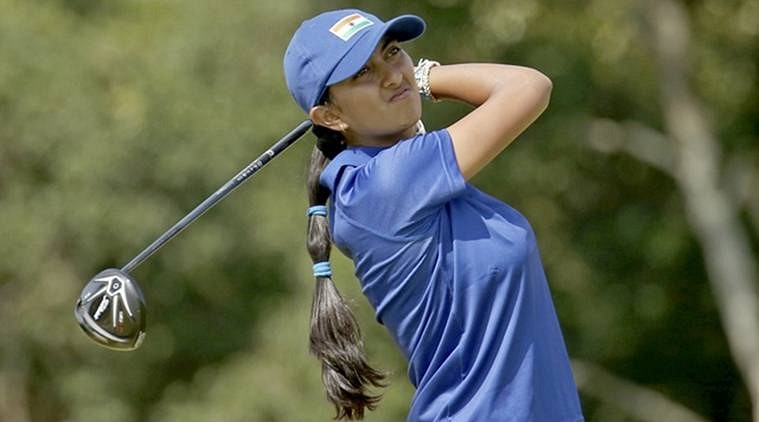 Aditi's Dream Run
Indian golfer Aditi Ashok continued on her merry way as she continued to impress in the golfing circuit. She lodged a one-under 69 for the second round in succession at the Lacoste Ladies Open de France. This put her in contention for a third successive top 10 finish.
The rapid growth of this upstart in the golfing arena has been quite a story. First, she became the first and the youngest Indian to win the Lalla Aicha Tour School. This secured her a Ladies European card for the 2016 season.
At the Lacoste Ladies Open
In the Lacoste Ladies Open in France, she battled her way through a tough circuit. She clocked a third straight one-under 69 to stay in the top 10. Moreover, Aditi is already coming off two successive top-10 finishes in Germany and Spain.
Also Read : Five Interesting facts about Kabaddi
Aditi Ashok now finds herself tied in the 8th position, a notch above her overnight standing. In addition to that, she now stands at three-under 207. In the day's play, Aditi had a mixed bag as per her performances are concerned. 3 bogeys and 4 birdies, 3 of them successive from the 13th to 15th holes
The golfer admitted to having an uncharacteristically inconsistent showing at the back nine. She registered eight of her nine bogeys here. However, a true display to her grit was shown when she also notched up seven of her 12 birdies here as well.
Other achievements
Aditi is also the first and the only golfer who represented India in the Asian Youth Games (2013), Youth Olympic Games (2014), Asian Games (2014) and Rio Olympics (2016). Furthermore, her performance at the Olympics was also praiseworthy. She showed glimpses of bagging a medal before finally finishing 41st in the tournament.
Aditi Ashok continues taking giant steps. She is now 36th in the Order of Merit and in the 3rd position in the Rookie of the Year probables. The Sportsrush wishes her all the best in the ongoing Lacoste Ladies Open and all upcoming tournaments too!
---