Allan Border: The Harbinger of Modern Australia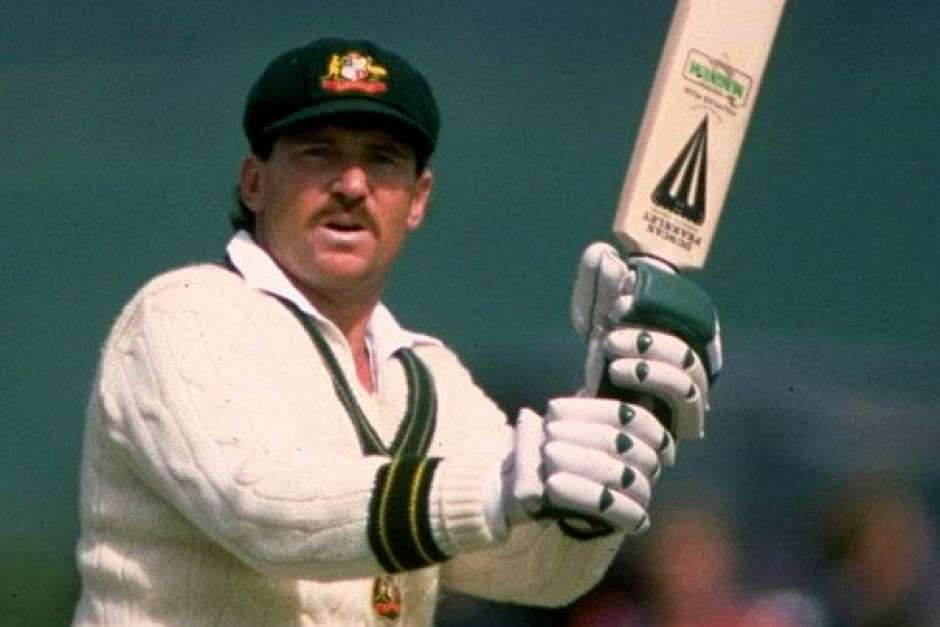 Allan Border is a former Australian test cricketer. He was a left handed middle order batsman and was the second man to reach 10,000 runs in test cricket (after India's Sunil's Gavaskar).
However, he is most remembered for being the longest serving Australian test match captain. He was captain of the team for nearly a decade from 1984 to 1994. He was captain for a record 93 matches, winning 32 and losing 22.
At his retirement he had featured in more Tests, more consecutive Tests (153), more Tests as captain and had more catches than any other player. Border also held the record for the highest aggregate runs in test cricket (11,174), until he was surpassed by Brian Lara in 2005.
To add to this, Border also scored 6524 runs in 273 ODIs averaging over 30. He also bowled left arm orthodox spin and managed to pick up 39 and 73 wickets in Tests and Odis respectively.
Debut
In 1977, world cricket was turned on his head by Kerry packer. The billionaire magnate had been irrevocably offended by the Australian Cricket Board's (ACB) refusal to grant him the broadcast rights. Instead he signed around 50 of the world's best cricketers to lucrative contracts and decided to conduct his own World Series Cricket (WSC).
WSC had 3 teams: WSC Australian XI, WSC West Indies XI and a WSC World XI. The cricketers who signed for the WSC were banned from appearing in test cricket or for their country's domestic teams.
Border made his debut at the MCG in 1978-79 in the third match of that season's Ashes. In the next match at Sydney, Border top scored in both innings with unbeaten scores of 60 and 45 respectively. A few weeks later, he scored his first test hundred against Pakistan also at the MCG. Twenty six more would follow in his career.
Rise
With the WSC winding up in 1979, the cream of Australian cricketers returned to the fold. With the WSC players back in the fold, Border was one of only 3 cricketers retained in the Australian XI.
In the 1981 Ashes in England, Border totalled 533 runs at 59.22. As a result, he was selected as one of the Australian cricketers of the year in 1982. Australia hosted Pakistan for a five-Test series in 1983–84. Border scored 118 and 117 not out in the Second and Third Tests respectively, and averaged just under 86 as Australia won the series comfortably.
When Australia toured West Indies in the northern spring of 1984, Border was appointed vice captain to Kim Hughes. Although Australia lost the 5 match series 3-0, ended the series with 521 runs at 74.73. This was twice as many runs as the next best Australian.
Captaincy
In the home series against West Indies in 1984-85, Border was appointed the Australian captain after Hughes resigned tearfully. Although Border was able to reverse the tide against the Windies and eke out a win, he had to wait 3 years for his first series win as captain.
In 1986-87, Border led Australia to India. The first test at Madras (Chennai), saw the second tie ever in the history of test cricket.
1987 World Cup
Border led Australia to victory in the 1987 World Cup. The tournament was being held outside England for the first time and the hosts, India and Pakistan, were favourites to lift the trophy. However, in the semi-finals, Australia beat Pakistan in Lahore and England stunned India in Mumbai.
As a result Australia were cheered heavily in the final at Eden Gardens, Kolkata. After Australia set a target of 255, England seemed to be on course. However, English captain, Mike Gatting, was dismissed while trying to reverse sweep off Border's bowling and the tide turned. Ultimately, Australia won by 7 runs.
Later years
The World Cup win heralded a change in fortunes for the Australian national team. Border finally managed to win his first test match as captain against New Zealand in 1987-88. He followed that up by beating England 4-0 in England for the 1989 Ashes.
In 1993, Border became the first player since Joe Darling to lead Australia in England on three Ashes tours. Australia won 4–1. Border ended his career by leading the first Australian team to play a Test series against South Africa after their return to international cricket. Three Tests were played in each country, and both series ended 1–1. Border scored an unbeaten 42 in his final innings.
Legacy
In 1989, Border employed a hard stance against the English, leading to his first major series victory. This ultimately became the norm and Australian teams follow that approach to this day. Ultimately, border can be said to have set the foundation for years of success under the likes of Mark Taylor, Steve Waugh and Ricky Ponting.
His skill can be judged from the fact that he was included in the initial list of 55 to enter the ICC cricket hall of fame. Also, the late Martin Crowe selected Border in his list of the 50 best cricketers of all time.
In a nutshell, Allan Border took over the reins of the side when they were at their lowest ebb, and leading by force of will and example, he took them to the threshold of world-champion status. Since 2000, the Australian cricketer of the year receives the Allan Border medal.
On his 61st birthday, The SportsRush would like to wish him a successful and fruitful life.
---