Andy Roddick threw away all his Tennis Trophies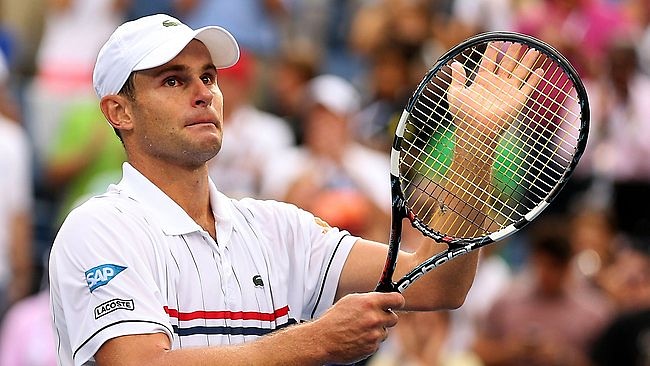 'Never take decision in haste', this is something that every child is taught while growing up, but Roddick didn't seem to be paying heed to his elders' advice while growing up, as he recently threw away nearly all his trophies during a cleaning spree.
Andy Roddick has been one of America's finest male tennis players, but he could never really hit it iff, as he played during Federer's prime and thus no matter how well he fared, he always came up second.
Roddick's wife, Brooklyn Decker, recently discovered that Roddick threw all his trophies away when Brooklyn was out of town. She was a little disturbed and upset, as she had never expected Roddick to do this.
"It was really upsetting. He did it one day when I was out of town. [He] decided that these don't mean success to me, these don't define me and I don't really care to have these material things sitting around the house, so he threw them in the trash. I think he saved a few but they are not on display." Becker said.
Decker then said that they still had his US Open trophy, but other than that, everything else was gone.
And the US Open trophy is loaned away at the moment so the Roddick's don't have a trophy on display.
Roddick could manage only a solitary grand slam in his career, as Federer's brilliance proved a little too much for him. Maybe years of frustration got to him, and he ultimately decided to do away with all his trophies, disappointed by the fact that he couldn't win more, or maybe saddened by the fact that he didn't play in a 'non-Federer era'.
He might regret the decision later in his life, as it seems like a move made in haste, especially when Decker revealed that she wasn't around when he did this.
---