Anushka Sharma sends Kohli a message on Instagram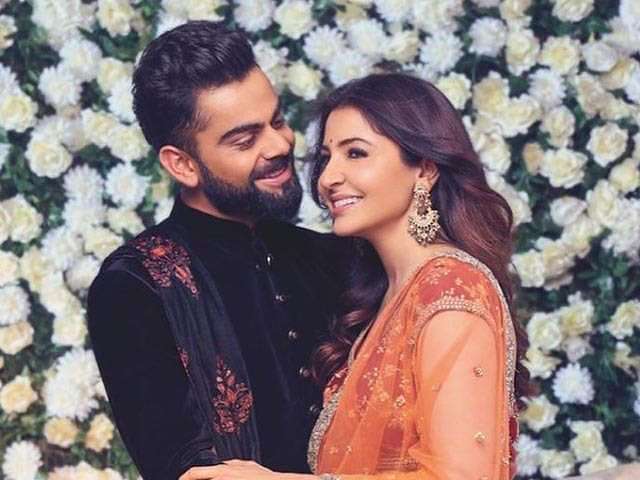 It's good to be Virat Kohli isn't it?
The Indian skipper played a beautifully crafted 112 against South Africa last night, to hand India a 1-0 lead in the six match ODI series.
Kohli's sumptuous century takes him to 33 ODI hundreds, only second to Sachin Tendulkar's all-time record of 49. The way he is playing right now, you would not put it past Kohli to break Sachin's record in a few years time would you?
Kohli's chance less knock was well supported by Ajinkya Rahane, who himself scored a lovely 79 to ensure that India did not suffer any major hiccups en route to the target.
After the match, Kohli took the opportunity to praise his bowlers and also explained why he had such an exuberant celebration after reaching his hundred.
"Yeah, it was quite special. We wanted to take the confidence from Jo'Burg to here. We wanted one good partnership. Very very happy for Jinks as well. It is easier to break down the total when you have a number on the board."
"I like to understand the game. I had never scored an ODI hundred in South Africa. Thus, the celebration. It was my knee but my groin took the impact(talking about his injury when India were fielding). The outfield for me was quite dangerous."
"I am ok now. Bhuvi and Bumrah again, we bank on them. The two wrist spinners have been making the difference for us. Having two wrist spinners I mentioned in the press conference is a huge advantage. It augurs well for the team when you have two fearless youngsters. They set their own field as well. "
"They will have to keep this going for the rest of the series. Jinks has a good technique and he took the confidence from the last game and never had doubts in his mind. He batted positively and I could solidify the situation from the other end. Hats off to him, he was outstanding."
Kohli's wife Anushka was watching the match, and was gushing about her husband's brilliant innings. She uploaded a couple of pics on Instagram, with the caption, "What a man!".
---