THE BIG MOMENTS (2/10) : 2002 NatWest Series Final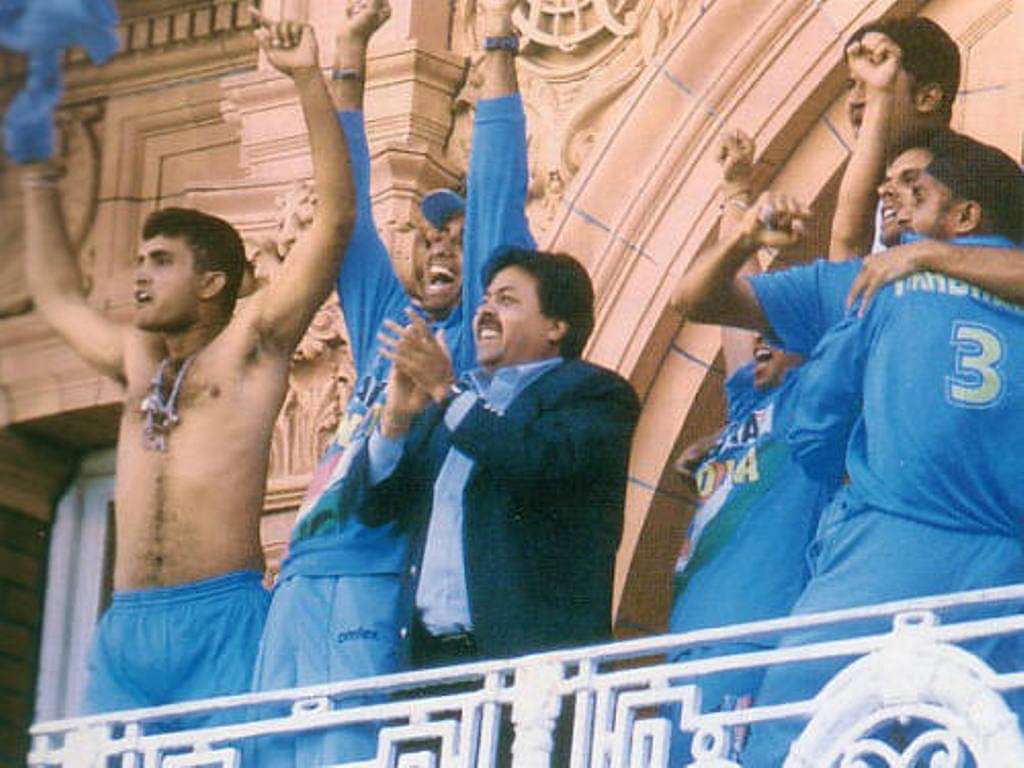 "Waah dada! Kya kurta phada tha!", this is what Sourav Ganguly heard a fan shout when the team returned to India after a winning campaign in England. The series was indeed about two things; Kaif hitting the last ball for a four and dada following it up with his shirt swirling all around the place. An ardent Indian cricket fan can't forget the moment of sheer joy and excellence. Continuing THE BIG MOMENTS series we present to you the second article, the 2002 Natwest Series Final. A match that revived and reengineered Indian ODI cricket forever!
Also Read : THE BIG MOMENTS (1/10)
The Indian cricket team was on a long English tour from 22 June to 9 September 2002 comprising 4 match test series following a triangular ODI series amongst India-Sri Lanka-England.
The test series ended in a draw while the Indian team emerged victorious in the triangular series. India won all but one matches during the round robin stage where England won by 64 runs. The final was to be played at Lord's London.
When England won the toss and elected to bat under overcast conditions, there were few who gave India any realistic chance. India never had a great record outside subcontinent which further strengthened the belief of critics. If there was any doubt left, English batsman made sure it died.
At one stage the English team was 227-1(36.5) which even today is a pretty daunting score. The final score was also a big one, 325-5. England rode smoothly on backs of Marcus Trescothick(109) and Nasser Hussain(115) who made fabulous centuries. Flintoff made a quick 40 runs to complete the innings.
Indian bowlers had a rather bad day at work with only Zaheer Khan picking a handful of wickets. His figures read 10-0-62-3.
No one expected India to counter attack but Ganguly and Sehwag had other plans. Along with Sehwag, Ganguly added 106 runs to the score in just 14.3 overs providing a perfect base for players to come. But players came and they went.
From 106-0, India was reduced to 146-5 in 23.6 overs. What happened after this is history. Two youngsters, Yuvraj Singh and Mohammad Kaif played the innings of their lives.
Yuvi made 69 of just 63 balls including 9 fours and a maximum while Kaif made an unbeaten 87 of 75 balls. His man of the match performance included 6 fours and two biggies.
Yuvraj lost his wicket to Collingwood in the 42nd over leaving Kaif with the tail. With small contributions from the tail and his dedication, Kaif saw India home in the last over with 3 balls to spare. As soon as Kaif hit the final 4 runs, the Lord's balcony erupted with elation; Ganguly leading the lot.
It was after this match that the pair of Kaif and Yuvraj was dreaded and they even won India many matches together. In an interview to the skysports.com, Nasser Hussain told what was happening on the field, "We had India 140-odd for five and had got four reasonable players out in Virender Sehwag, Ganguly, Sachin Tendulkar and Rahul Dravid! Kaif came out and as he walked past me I said: 'Come on guys, they've sent the bus driver in, we've got a chance here!'. When he smashed the last ball for four and finished on 87, he walked past me and said: 'Not bad for a bus driver'. It was a pretty good comeback! He and Yuvraj Singh (69) were excellent but Sourav, who barely gets a mention but for the shirt waving, smashed 60 off 43 deliveries and got India about 100-1 of 12 overs, which set them up perfectly".
Nasser learnt the lesson a hard way. The script of that day is forever embedded in Indian Cricket History. It was a magical day, a magical innings and a magical celebration. We at The SportsRush thank team India for the memories.
13th July, 2002.
---