Chandu Borde: The Eternal All Rounder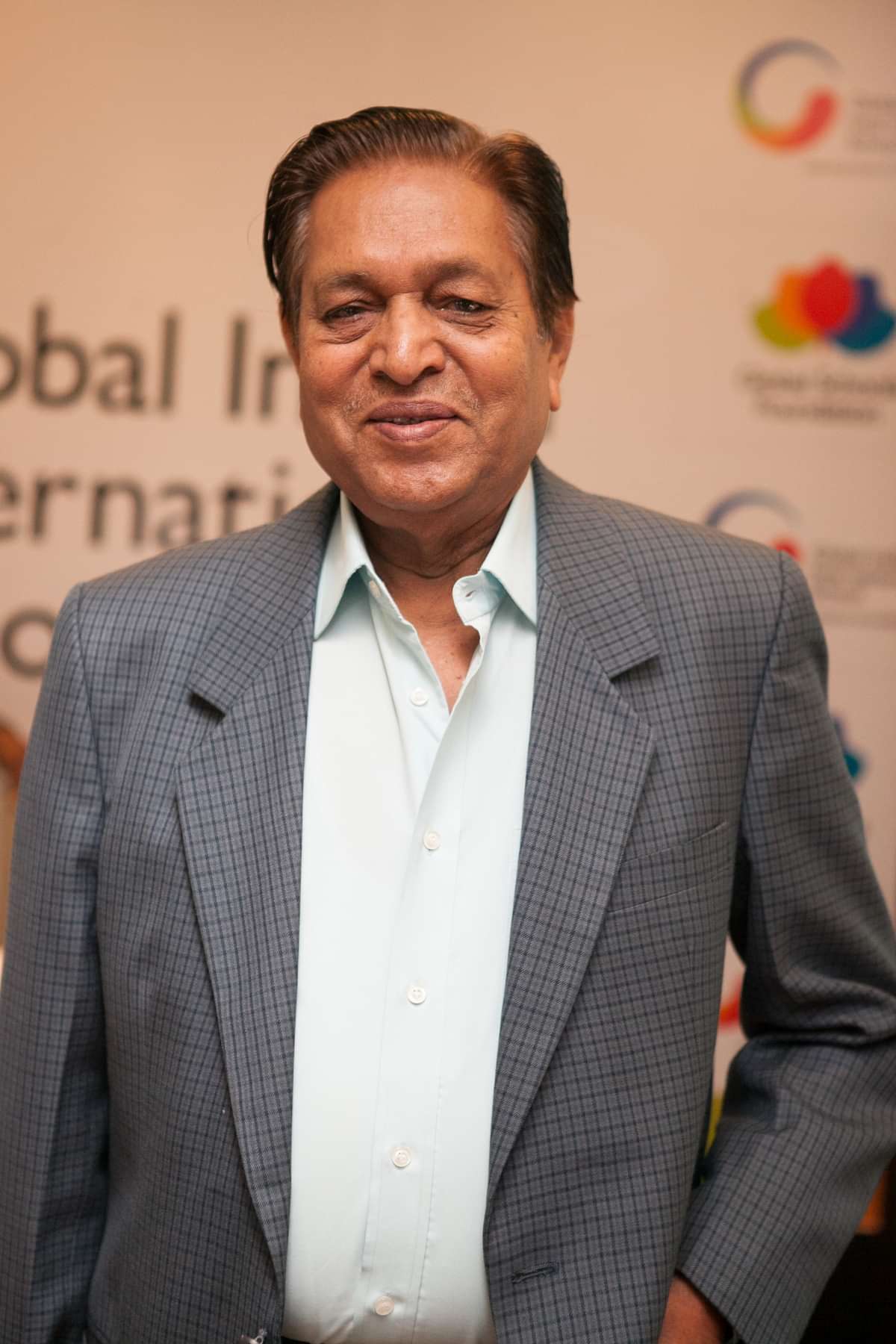 Chandu Borde is a former Indian test cricketer, who played 55 test matches from 1958-69. He was a right handed middle order batsman and a leg spin bowler. Borde is also one among only 4 Indian cricketers to have been honoured with the 'Padma Bhushan', India's third highest civilian award.
For over a decade, Chandu Borde was a vital clog of the Indian team. After his retirement, Borde continued serving Indian cricket as chairman of selectors and for a brief time, as cricket manager of the national side.
Also Read: West Indies vs India Preview
Debut
He made his debut, in Bombay, as a 24 year old in December 1958 against the fearsome West Indies. The Caribbean batting was led by Conrad Hunte and Rohan Kanhai, while their bowling included the fearsome fast bowlers, Wes Hall and Roy Gilchrist, and the wily off spinner, Sonny Ramadhin. There was also a 22 year old youth called Garry Sobers.
On his debut, Borde went wicket less in both innings. While batting, he was run out for 7 in the first innings, and wasn't required to bat in the second as India secured a respectable draw. He was dropped after the next match.
Recalled for the 4th test, he top scored with 56 in a team total of 151, as India succumbed to the pace of Hall and Gilchrist.
Nearly the double
However, in the 5th and final test, Borde accomplished one of his most famous feats. Batting first, he scored a century as India put up a fighting total of 415. In reply West Indies declared for 644.
In the second innings, India had lost premier batsmen, Polly Umrigar and Vijay Manjrekar, to injury. In effect, India were batting with 8 wickets. However, the top order responded strongly and had put up 243 for the loss of 3 wickets, before the middle and lower order crumbled.
The 8th wicket went down for 274. More importantly, Borde was left stranded on 95 at the time. Till that time, Vijay Hazare had been the only Indian to score a century in both innings of the same test match. Borde, so close to the mark, looked likely to remain unbeaten, but out of partners.
Manjrekar then heroically came on to bat, nursing a broken thumb, in order to let the youngster get his century. It was the final over of the day and the match. Gilchrist bowled a bouncer. Borde hooked instinctively.
The ball reportedly cleared the fence. However, Borde had trodden on the stumps and had to be given out hit wicket. Thus, he stopped just short of what would have been a fitting reward for his perseverance. Moreover, it was in his debut series against a dreaded West Indies bowling attack.
Still, Borde had managed to save the match. The 5 match series had been lost 5-0. There had been a lot of backstage drama during the series and India had actually used 4 different captains, and as many as 24 players, in the 5 test matches.
Mainstay of the team
When Pakistan came visiting in 1960-61, Borde got his highest test match score of an unbeaten 177 in Madras (now Chennai). However, his best was yet to come.
India had won their first test match in 1951-52 by beating England. However, coming into the 1961-62 season, India had yet to beat England in a series. When the teams travelled to Kolkata for the 4th test the, series was tied at 0-0.
Borde put in a man of the match performance with 2 half centuries and 4 first innings wickets as India beat England by 187 runs and took the lead in the series. Incidentally, this was India's second victory over the inventors of cricket.
In the next and final match of the series, the Nawab of Pataudi scored a century and Salim Durrani took 10 wickets as India won again, this time by 128 runs. Thus India achieved their first series victory over England and third overall. Borde had a fantastic series, with 314 runs at 44.85 and 16 wickets at 28.75.
In 1963-64, on another English tour of India, Borde achieved his best bowling figures of 5 for 88 in Chennai. This was his only 5 wicket haul in test cricket. The next season Borde led India to victory over Australia in a memorable test match. Borde remained unbeaten on 30 as India chased down 254 to win by 2 wickets.
Also in 1964-65 Borde had a fruitful series against New Zealand. In the third test, Borde scored a century as India managed to save the match after following on. In the next match, Borde scored 87 as India won the match and the series.
Overall, in the series, Borde had 4 scores above 50 in 6 innings. However, this was the last series which saw Borde ball at this level.
There was more success to follow against the West Indies in 1966-67. In the first test, Borde scored 121 out of a team total of 296 against an attack of Hall, Charlie Griffith, Sobers and Lance Gibbs. India lost by 6 wickets.
In the third test, he top scored in the first innings with 125. He followed that up with an unbeaten 49 as the match petered out to a draw. He topped the runs chart for either team, in spite of India's 2-0 series defeat.
Later years
Borde's worth as a cricketer was realized by the fact that he was the only Indian included in the Rest of the World team that played Barbados in a commemoration match in 1967.
Also Read: Jamaica Tallawallahs vs Barbados Tridents preview
Borde had ordinary tours of England and Australia in 1967 and 1967-68. While in Australia, Borde stepped in for the injured MAK Pataudi, to captain India at the Adelaide Oval. India lost the 4 match series, 4-0, and Borde never captained the country again.
However, Borde played a crucial role in India's first overseas series win in New Zealand, topping the Indian batting chart with 242 runs at 48.40 with two fifties.
Borde was dropped in favour of Gundappa Viswanath in 1969-70. While, his name was considered for captaincy in 1971, the vagaries of selection meant that he wasn't even included in the final squad.
Wadekar's team created history that year, winning series in West Indies and England. Thereafter, Borde found his place in the team was blocked by a bevy of young batsmen and he duly retired from first class cricket after the 1972-73 season.
In 55 test matches, his final statistics were 3,061 runs at 35.59 with 5 hundreds. He also picked up 52 wickets at 46.48 with a five-for, and took 37 catches.
After retirement
Borde had 2 stints as the chairman of the national selection committee from 1984-86 and 1999-02. He also served as manager in India's tour to Pakistan in 1989. This series incidentally saw the debut of a certain Sachin Tendulkar.
Borde's overall contribution to the game was realized in 2002 when he was awarded the Padma Bhushan. In 2007, he once again served as the cricket manager during India's tour to England. The same year he also received the CK Nayudu Lifetime Achievement Award from the BCCI.
His stature in Indian cricket can be realized by the fact that only 4 cricketers, apart from Borde, have received the Padma Bhushan award. They are Sunil Gavaskar, Kapil Dev, Sachin Tendulkar and Rahul Dravid.
On behalf of the Indian cricketing fraternity, thesportsrush would like to thank him for his numerous contributions to the game and wish him a very happy and memorable 82nd birthday.
---