Chelsea vs Bournemouth: 3 players who could change the game on their own| Premier League 2019/20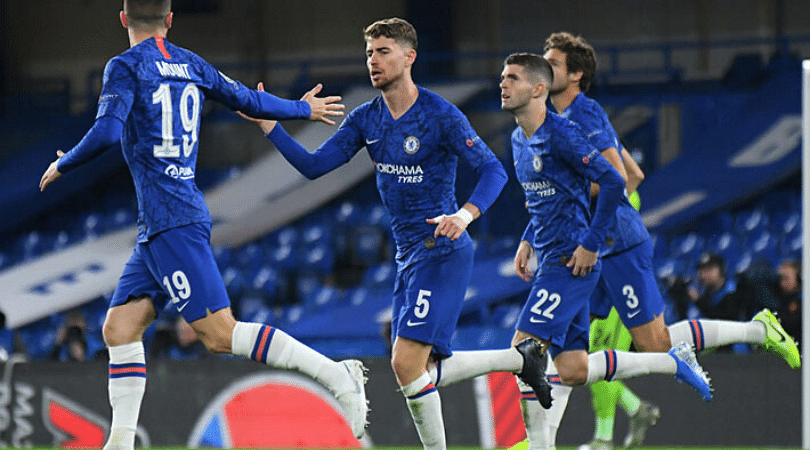 Chelsea vs Bournemouth: 3 players who could change the game on their own in the Premier League encounter between the Blues and Cherries.
Chelsea have not had the best of times recently in the Premier League. The West London side have lost 3 of their last 4 matches since returning from the international break. They are still comfortably placed in the top 4 but will want to put an end to their poor run and get back to winning ways.
Also read: Jurgen Klopp has signed a new 5-year contract with Liverpool
Bournemouth however, have fared even worse than Chelsea. Since their surprise win over Manchester United, the club have gone on to lose their next 5 matches. Frank Lampard's side are expected to win their clash tomorrow. However, the result against United is proof that the Cherries are capable of stinging a few top sides on their day. Here are the 3 players who could swing the fortunes in the favour of their club in the Chelsea vs Bournemouth match.
#3) Harry Wilson (Bournemouth)
Liverpool loanee Harry Wilson has been outstanding for Bournemouth. He has already scored 6 goals in 14 matches this season. Wilson missed the previous match against Liverpool because of an agreement in his loan contract that prevents him from playing against his parent club. He will now look to return with a bang.
Wilson has been great on free kick duties with Bournemouth and Manchester City will testify to his prowess from a direct shot. He is also very dangerous from distance and likes to shoot often with a strong left foot.
Emerson will have a hard day at the office tomorrow. However, if the left back manages to keep Wilson quiet, that will be half the battle won against a side that has been so bereft of creativity and purpose of late in the Premier League.
#2) Christian Pulisic (Chelsea)
The American winger found live at Stamford Bridge a little hard in the beginning. He has since made the left wing spot his own and will definitely continue in the same position tomorrow as well. Pulisic was taken off early in the second half during their win over Lille in the Champions League match, presumably, with this encounter in mind.
Pulisic is very versatile in the middle of the pitch and could very well turn the game on its head by himself. The winger prefers to play short passes, dribble inside and cut inside and is quite good at finishing. Pulisic is also good in the air.
If Bournemouth do not find a way to neutralize the Pulisic factor, a 6th loss in as many matches may be inevitable for the side who could very well be on their way to relegation.
#1) Tammy Abraham (Chelsea)
One of the, if not the biggest positive from Chelea's transfer ban, Tammy Abraham has become an indispensable component of Frank Lampard's side. He has already scored 11 goals in 14 matches this season.
He has also made 3 assists and has signed his name on the striker's slot in the team ahead of the likes of Olivier Giroud and Michy Batshuayi. Abraham has an impeccable finishing and is also good with his head while having almost no weaknesses.
Tammy Abraham could kick off his weekend by feeding on the very feeble Bournemouth defence to add to his goal tally and in the process help Chelsea consolidate their spot in the top 4 while slowly pushing them closer to Manchester City, Leicester City and Liverpool.
Click here for more football news
---