"Andrew had done nothing to deserve that sort of abuse": When Shane Warne regretted his actions against Andrew Hudson in 1994 SA vs AUS Johannesburg Test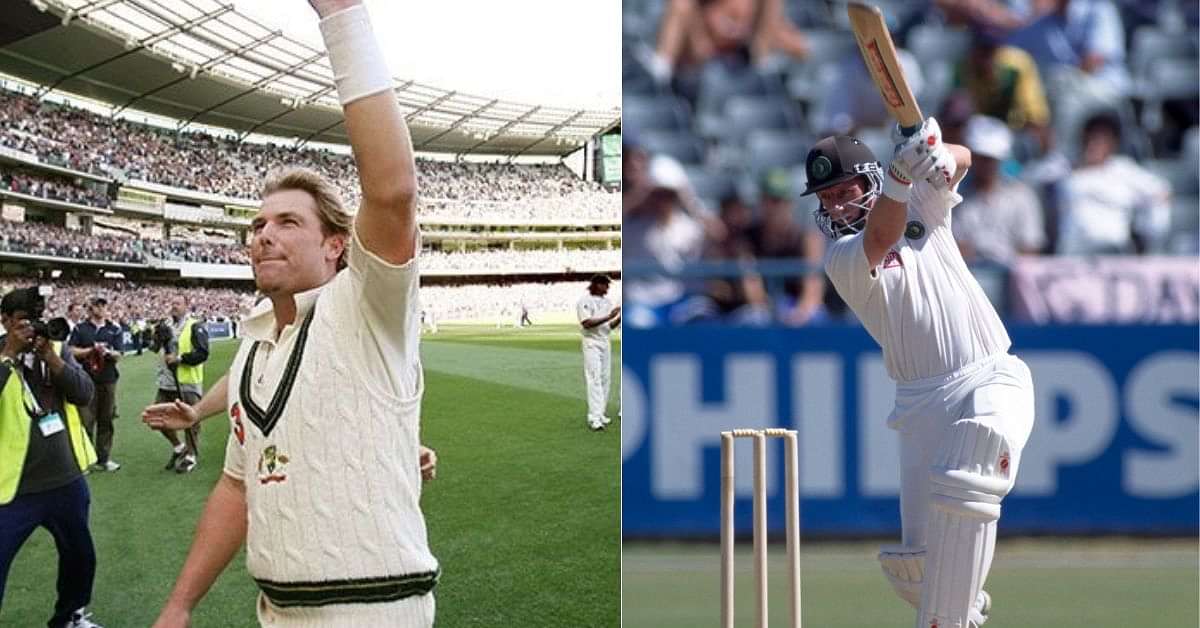 Former Australian spinner Shane Warne had an impressive career both on and off the field. On the field, he was one of the finest leg-spinners the cricketing world had ever seen. Warne finished his career with 708 Test wickets, and he is the 2nd highest wicket-taker in the history of Test cricket.
Off the field, Warne was engaged in a lot of controversies. Warne's poker ads were once displayed on adult websites, and he was accused by an adult movie star, Valerie Fox, of assaulting her in a nightclub. Warne lived a colourful life, and he always used to stay in news for one news or another.
Australia toured South Africa in 1994, and it was a historic tour as it was Australia's first tour of South Africa in 24 years. It was a closely fought series, and it ended at 1-1. However, an incident happened involving Warne in the 1st Test of the series.
Shane Warne regretted his actions against Andrew Hudson
An ugly incident happened between Shane Warne and Andrew Hudson in the 1st Test between Australia and South Africa at Johannesburg's New Wanderers Stadium. In the 2nd innings of the match. Hudson scored a brilliant half-century, and he was going strong. Warne came to bowl, and he bowled Hudson around his legs.
Only Warne knew what came into his head, but he decided to give a rather ugly send-off to Hudson. He was constantly abusing Hudson. "**** off. Go on, Hudson, **** off out of here!," Warner was heard screaming. This send-off was called "rarely on a cricket field has physical violence seemed so close".
Warne's actions were penalized, and he was fined £ 200 by the match referee, and Australian Cricket Board cut his whole match fee i.e. £2000. In his autobiography, Shane Warne: My Own Story, Warne expressed regret over his actions, and he said that the Hudson did nothing to deserve that behavior.
"Andrew had done nothing to deserve that sort of abuse. I look back at it now and wonder what was going on. The film of that incident is pretty awful, and the guy in the footage is not the real me," Warne wrote.
---