Can Virat Kohli And Rohit Sharma Play 2027 World Cup?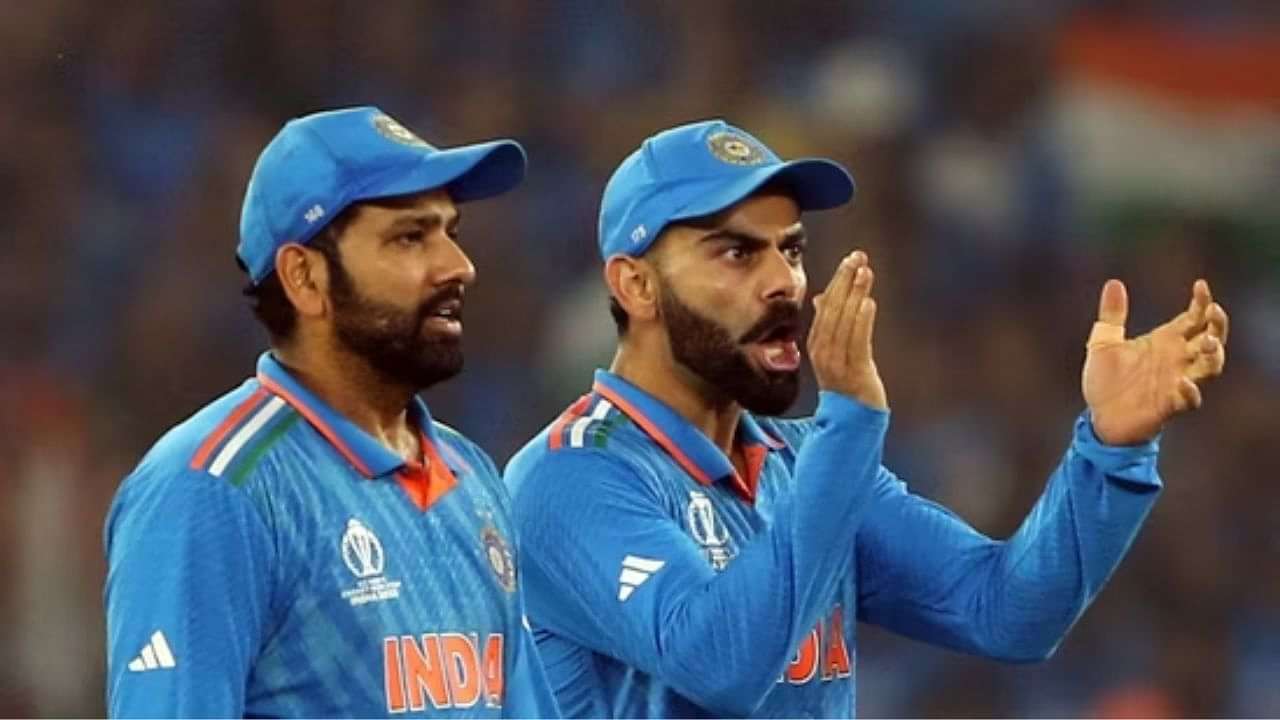 Following England and Australia, India comprised the third-oldest squad in the recently concluded ICC Cricket World Cup 2023. With their players' average age in excess of 31, it is pretty digestible as to why fans are desperate to know whether Virat Kohli And Rohit Sharma, former Indian captain and captain respectively, will be playing ICC Cricket World Cup 2027 or not.
Such inquiries might not have happened had India not opted to take refuge in experimentation before ending up on the losing side during the final match against Australia in Ahmedabad last night. Sharma, 36, around 18 months elder to Kohli, is more in discussions with respect to the possibility of him participating in his fourth World Cup.
Kohli, meanwhile, has already represented India in four ODI World Cups. With his maiden ICC tournament coming in South Africa over 16 years ago, it will be interesting to see if Sharma will be able to sustain for four more years at the highest level or not.
Can Virat Kohli And Rohit Sharma Play 2027 World Cup?
If truth be told, the chances of both Virat Kohli And Rohit Sharma playing in the 14th edition of the World Cup are few and far between. Assuming for a moment that their skill and performance remains up to the mark till then, their bodies at the respective age of 39 and 40 will be a gargantuan source of concern.
With neither of the two providing any clarity on their respective international futures at this point in time, one believes that fans will be able to see a better picture with respect to two prominent Indian cricketers around ICC Champions Trophy 2025. Slated to be played in Pakistan in the month of February, Kohli and Sharma will be 36 and 37 respectively at the time.
A chief reason why Virat Kohli And Rohit Sharma might not be able to board the plane to South Africa four years down the line is the amount of cricket modern-day cricketers have to play. Master Blaster Sachin Tendulkar, for instance, had participated in ICC Cricket World Cup 2011 when he was months short of turning 38.
Having said that, it is worth mentioning that he used to miss a lot of series due to injury concerns or workload management. It is worth mentioning that he had played only four out of the 27 ODIs which India played in the year leading up to that World Cup.
Assuming Kohli and Sharma are eyeing another World Cup, it would be imperative for them to give up on at least one (even two in Sharma's case) of the three formats on a permanent basis. Sharma, in particular, will have to work insanely well on his fitness if he is to continue playing international cricket till the end of 2027.
Who Is The Oldest Cricket To Play In A World Cup?
Having played each one of his five ODIs during ICC Cricket World Cup 1996, former Netherlands batter Nolan Clarke is the oldest cricketer to have ever player a World Cup match. Readers must note that his age was 47 years and 257 days at the time of facing South Africa in Rawalpindi.
Former South Africa and Zimbabwe spinner John Traicos, who had played only 33 matches across formats during the course of a 23-year old career, aged 44 years and 306 days at the time of playing against England in Albury during ICC Cricket World Cup 1992.
Similarly, there have been many others who have partook in a World Cup after turning 40. Having said that, either those players didn't play international cricket continuously for decades or belonged to Associate Nations. As far as contemporary A-list cricketers are concerned, one will seldom come across someone who is willing to put in the hard yards needed for ODI cricket at such an age when there are several less demanding but more lucrative options available in the market.
---