George Bailey stance: Michael Atherton and Nasser Hussain compare former Australian captain's stance to Fawad Alam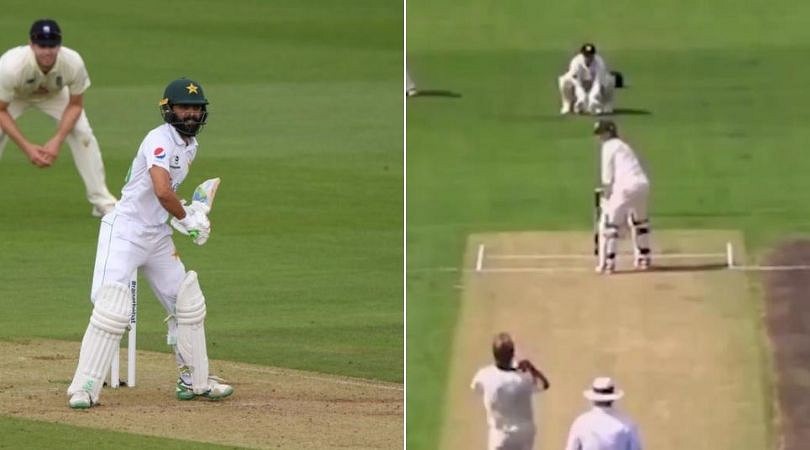 George Bailey stance: The former Australian captain's stance was being discussed after watching Pakistan's Fawad Alam bat.
Veteran Pakistan batsman Fawad Alam's unusual batting stance has fetched him plentiful eyeballs upon his Test comeback after 11 years. Pakistan's domestic stalwart adopting a complete overhaul in his batting stance has once again brought on the table conversations of batsmen with similar stances.
While one remembers many such batsmen with peculiar batting stances, former West Indies batsman Shivnarine Chanderpaul remains the most successful one in Test cricket till date.
Alam, who is currently batting on 5* (28) in a situation where Pakistan have been reduced to 41/4 whilst chasing a first-inning score of 583, will have to be part of something quintessentially magical for his team to save the match in cloudy conditions against an in-form English bowling lineup.
While only time will tell how well Alam does individually, he will surely entertain the viewers whom he has left astonished with his stance since the previous Test match for whatever time he remains in the middle.
George Bailey stance
Meanwhile, Alam's stance reminded former England captains and current commentators in Michael Atherton and Nasser Hussain of former Australia captain George Bailey.
Having retired from all forms of cricket to become an Australian national selector, Bailey had led Australia in 57 out of his 120 white-ball matches. While the right-hand batsman supported a textbook-like stance for most part of his career, the last few years nearly saw him not watching the bowler in his run-up.
A video from last season of the Sheffield Shield witnesses Bailey almost showing his back to the bowler during a Tasmania vs Victoria match in Hobart.
"How do you end up coming to cricket with a stance like that?"

With Fawad at the crease, talk has turned to unusual batting stances. What do you make of this one from George Bailey?

📺 Watch 👉 https://t.co/3V5xD5O02D
📱 Blog 👉 https://t.co/oUB1mQaiJm pic.twitter.com/ODypnF9AOU

— Sky Sports Cricket (@SkyCricket) August 23, 2020
For more cricket-related news, click here.
---