"Guys are refreshed": Tim Southee excited to play three Tests in 21 days on England tour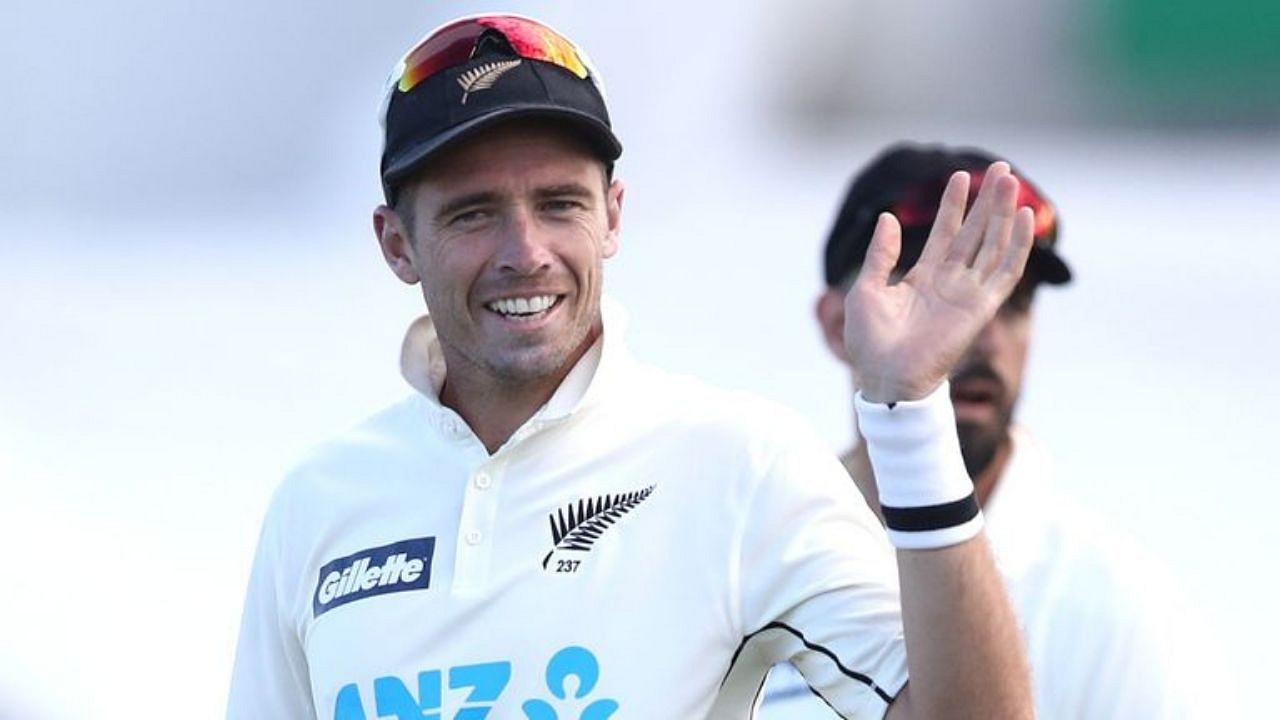 Tim Southee: The senior Kiwi fast bowler is unperturbed by his team's tight schedule of playing in three Tests in as many weeks next month.
New Zealand fast bowler Tim Southee has iterated the views of his teammate Neil Wagner when it comes to treating their upcoming two-match Test series against England as a warm-up before the final match of the inaugural ICC World Test Championship.
Much like Wagner, Southee also refrained from taking England lightly especially in their own conditions. The senior player made it a point to differentiate between two different competitions against England and India.
ALSO WATCH: Tim Southee jokes with fan on dismissing Virat Kohli in WTC Final
"Nah, I think anytime you get a chance to play a Test match for New Zealand, it's an amazing opportunity and it's something that you treasure, so I don't think you would treat them as warm-ups. It's a two-match Test series against England and so our focus is first and foremost on those two matches against England.
"For us, it is great to have those matches in the lead-in to the final that follows on afterwards. It's great preparation for the final but in saying that, for us it's a two-match Test series that we're really looking forward to, and the quality English opposition in these conditions," Southee told the reporters after their first training session in England.
Tim Southee excited to play three Tests in 21 days on England tour
Slated to begin from June 2, the first Test against England at the Lord's will witness New Zealand taking the field after a couple of months. In the age of workload management primarily for pacers, Southee remained unperturbed about the fact that they will be playing three Test matches in 21 days next month.
"It's exciting to play three Test matches in a short space of time. It is something that the team doesn't get to do that often. We've come off a bit of a break, which has been nice, and [we have] been able to get some conditioning into our bodies, the guys that have come from the IPL and are going to be playing some cricket.
ALSO READ: Will India continue to rotate bowlers on England tour?
"So, the guys are refreshed in some sort of way, using the next couple of weeks to get ourselves prepared and ready to play three Test matches. They are in quick succession but we have had a chance to prepare physically leading into this with some strength and conditioning stuff. Now, it's just getting our loads to a point over the coming weeks so that we can rock on to those three Test matches," Southee said.
In 13 Tests against England, Southee has picked 50 wickets at an average and strike rate of 32.76 and 67.6 respectively. Having picked 20 wickets in five Tests at 34.30 and 63.1 respectively, Southee would be hoping to improve his record in English conditions.
---
Share this article