World Test Championship 2021-23 points system: How is WTC 2023 points system different from WTC 2021?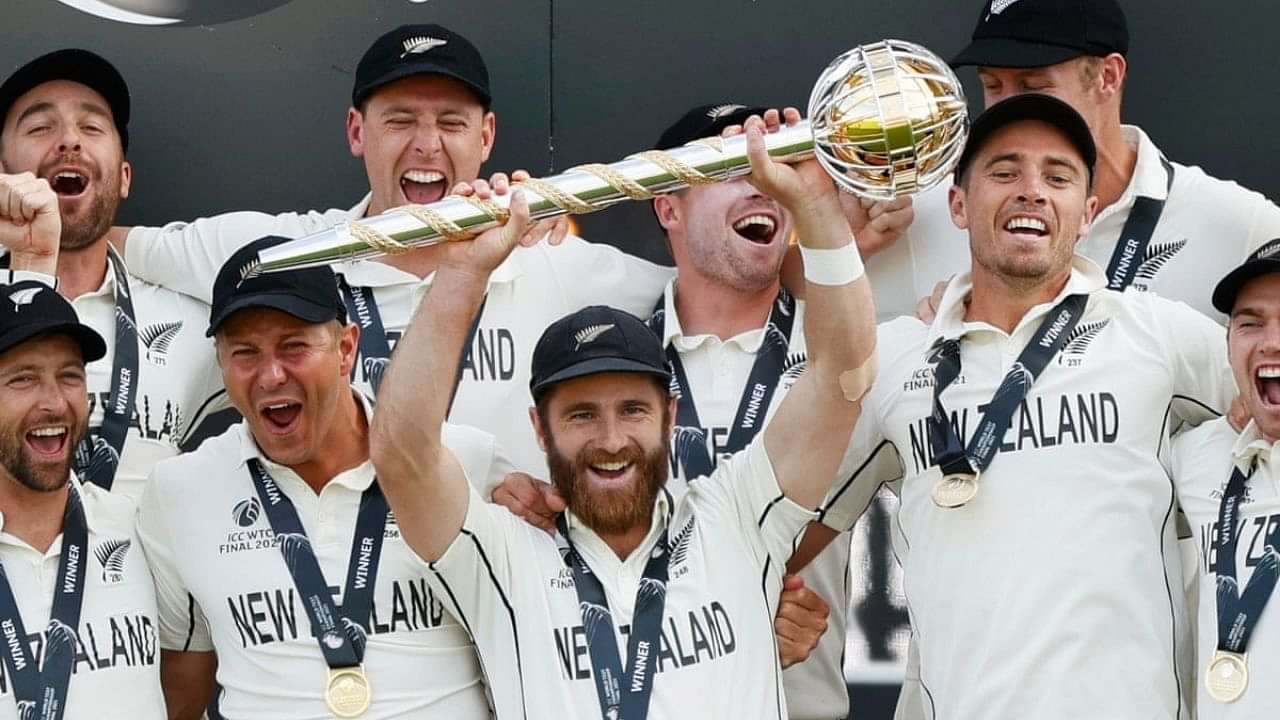 World Test Championship 2021-23 points system: International Cricket Council has confirmed the points system of WTC 2021-23.
The ICC (International Cricket Council) has both confirmed the schedule and points system of the second edition of World Test Championship scheduled to kick-start with the England vs India five-match Test series next month.
Considering the loopholes in the format and points system of the inaugural Test Championship, the global body has made a few changes to prevent severe criticism coming its way like last season.
It is worth mentioning that the nine teams taking part in the tournament will play three home and away series each. Having said that, the number of matches during the tournament will vary from team to team. While England will play the most 22 Tests in WTC 2021-23, Bangladesh will play the least 12.
Loading embed tweet https://twitter.com/StarSportsIndia/status/1415306271016701962?ref_src=twsrc%5Etfw
ICC World Test Championship 2021-23 points system
In the inaugural edition, each series was played for the same number of points (120) irrespective of the number of matches in a series. As a result, a match in a two-match series gave the winning team 60 points. The same was in stark contrast to a match of a five-match series which provided the winning team with 24 points.
Addressing the concern, ICC has tinkered with the points system altogether. From now on, each match of a series (irrespective of number of matches) will be played for 12 points (winning team). In case of a tie or a draw, both the teams will be awarded six or four points respectively.
To ensure that all teams operate on an equal playing field, positions on the points table will depend on percentage of points won. Readers must note that ICC had implemented the percentage model midway through the inaugural edition to adjust to the huge difference between number of matches played by teams especially after the COVID-19 outbreak.
"We received feedback that the previous points system needed to be simplified. The Cricket Committee took this into consideration when proposing a new, standardized points system for each match. It maintained the principle of ensuring that all matches in a WTC series count towards a team's standing, while accommodating series varying in length between two Tests and five Tests.
"During the pandemic we had to change to ranking teams on the points table using the percentage of available points won by each team, since all series could not be completed. This helped us determine the finalists and we were able to complete the championship within the scheduled time frame. This method also allowed us to compare the relative performance of teams at any time, regardless of how many matches they had played," ICC's acting chief executive Geoff Allardice said in a statement.
---