"Did he bandage it all?": $600 Million Worth Magic Johnson's NBA Career Came to Screeching Halt Because of HIV Fear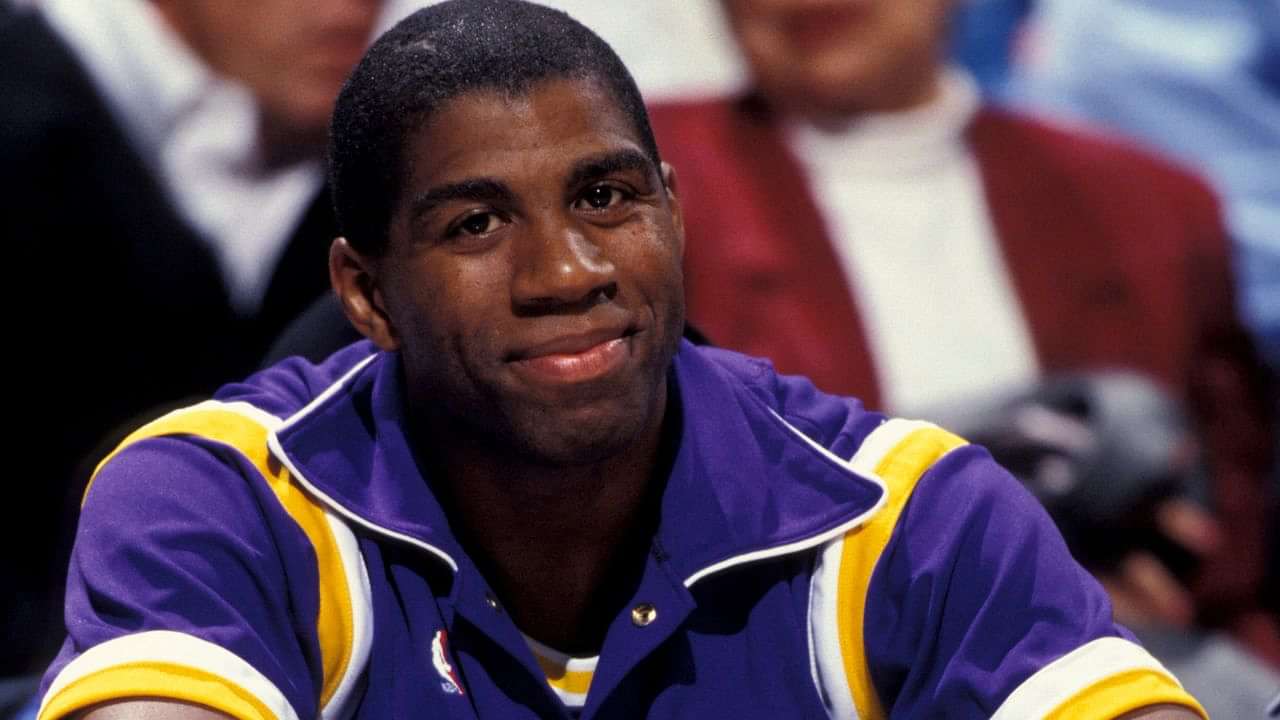 Magic Johnson might have been one of the most prolific point guards to have played in the NBA. But despite all the fame and his success as a businessman, the cruel story of his exit from the NBA tells you a lot about societal stigma. It was unfortunate, to say the least.
The news surrounding the reveal of his terminal illness, which was HIV AIDS was met with a huge amount of disdain from fans. People accused and smeared his name. One thing led to another, and people even refused to shake hands with him.
But it didn't deter Magic from playing. He was resolute in his stance. He wanted to play. Of course, things would take an ugly turn when he would suffer from a minor scratch during a pre-season game.
Also read: "Don't Have Stephen Curry to Bail You Out": ESPN Analyst Kendrick Perkins 'Hates' on Steve Kerr for Warriors' Horrible Season
A simple scratch on 6'9″ 225lbs Magic Johnson would derail his career
Magic was a big point guard. He stood 6'9″ tall and weighed 225lbs, there was no way a scratch, a small one at that, would affect him.
However, given the narrow-minded nature of people and combined with the lack of widespread information about AIDS, Magic's scratch led to a lot of panic.
He said,  "You could see the fear upon people's faces…Just saying, 'OK, is it all right? Did he bandage it all? Is it all bandaged up? Is it all right? It's not leaking?' You know, that whole thing… I just felt all the controversy, people saying different things, not people outside of the NBA, but people within the NBA. I just felt that it was gonna be like this all year,"
Johnson told UPI. And that was the moment when Magic realized he couldn't beat the taboo. He decided then and there it was not worth the emotional toll.
Also read: Dennis Rodman Was Once Accused Of $42,000 In Unpaid Taxes Despite Receiving $43,000 From The State
Magic knew, such an incident wouldn't be an isolated one
Johnson said, "And so, it wasn't worth it because I played basketball for two reasons, the love of the game and to have fun. I have fun doing it. I was seeing that the fun part wasn't gonna be there. And it wasn't worth playing, then, if I wasn't going to have fun and enjoy it… That added to it, to my decision of just saying 'it's enough, enough,'"
He retired before playing for the Lakers in the 1992 season, despite being part of the formidable Dream Team that won the Olympics that very summer.
There was, however, sunshine after the rain. Magic made a successful return to the NBA in 1995 and while it may have been only for 32 games, he played with fun. The very element that made him love the game.
Also read:  "Lebron James Made Draymond Green Submissive": NBA Fans Call Out GSW's Star for Apologizing to Kyrie Irving After Argument With Kevin Durant
---