Dying Light 2 Winter Tales Event: All quests and cosmetics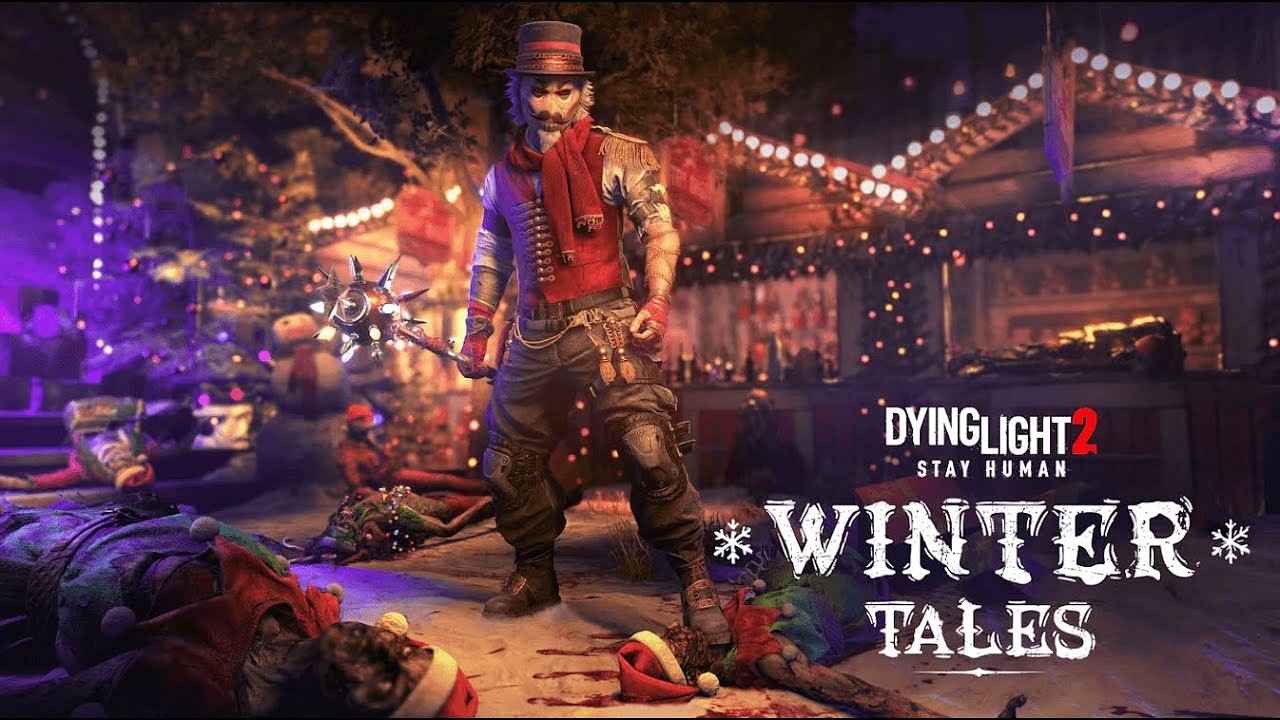 The holiday cheer has arrived in Dying Light 2. Titled, Winter Tales, the latest event in Techland's Zombie survival game comes packed with new content. From new enemies to a brand new bundle, a lot is on offer in this update. Aside from personal targets and individual rewards, the community as a whole has been tasked with an objective. Those who contribute to collecting over 6,000,000 Stolen Presents will unlock a special reward for the entire player base.
Here's everything included in the event.
Also read: Snow arrives in GTA Online this week (December 22): Full weekly update details
What's included in the Dying Light 2 Winter Event?
Event Duration: 12/22/2022 – 01/05/2023
BAKA THE UNFORTUNATE
Baka returns and he knows if you've been naughty or nice. Hunt down the fiends who stole the Christmas Sweets and some presents. Retrieve them for Baka at the Bazaar in exchange for presents, masks, and other festive rewards.
How to Participate
The wicked Infected have stolen all the Christmas Sweets! Naughty Bolters got extra greedy and took away people's presents. Gather around with your friends and rejoice, for the season of new enemies and rewards is here. Remember, to participate in achieving the Global Goal, you must first sign in to TechlandGG, connect your gaming platform, and press the CLAIM button at this link.
Step 1: Kill Infected and loot them to find Christmas Sweets and Stolen Presents
Step 2: Find Baka and earn reputation points within the Winter Tales event system
Step 3: Rank up and exchange Christmas Sweets for exclusive festive items
Participation goal: Pick up 1 Stolen Present. Reward = Couple of Presents
Personal goal: Pick up 20 Stolen Presents. Reward = Nutcracker Paraglider
Global goal: Pick up 6,000,000 Stolen Presents. Reward = Bauble Mace
New Enemies
1. NAUGHTY HELPERS
Just like any other enemy, they carry around a bunch of Christmas Sweets. The streets are crowded with these stinkers like a plague of vermin at a family dinner.
2. NAUGHTY BOLTERS
They run like Rudolph during take-off because they're guilty as charged with robbing kids of sugary treats and worse! They're going to need a good scolding.
3. UNCLE SNOWS
Demolishers have been transformed into giant ice-crystalized Uncle Snows that carry enormous amounts of Christmas Sweets. Do not get into a direct snowball confrontation with them. Be smarter than that.
Dying Light 2 Winter Tales Rewards
Reach rank 2 to receive the Elf Hat or Scrooge Hat.
Reach rank 3 or 4 to receive the Reindeer Mask, Ice Crown Mask and more!
Jovial weapons
While the Nutcracker Bundle is available for $2.99, players can earn it for free by completing the Winter Tales quests.
Also read: Ninjas in Pyjamas bench es3tag from their CS:GO roster
---
Share this article