Everton fan accuses Liverpool of 'doping' their players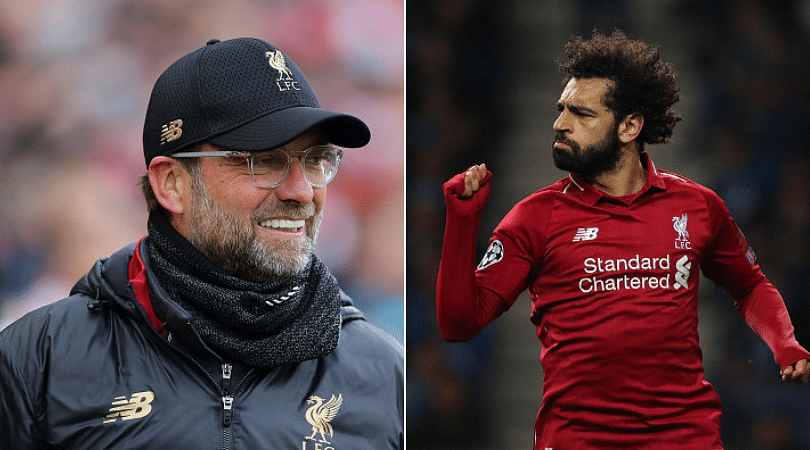 An Everton fan has accused Liverpool of doping their players. 
An Everton fan on Twitter has posted Liverpool of 'doping' their players over the last few years.
The Reds have produced scintillating football since the arrival of Jurgen Klopp in October 2015. Not only the German has improved the current lot, but the signings have not been top-notch; starting from Sadio Mane to Xherdan Shaqiri.
Jurgen Klopp has surely changed the mood around Anfield by changing the supporters from 'doubters to believers'. In the meantime, the Merseyside giants have gone onto reach two Champions League final, before going on to clinch the prestigious European trophy in Madrid this May. Additionally, the Reds also mustered 97 points last time, the third-best tally in a long league campaign.
But, one Everton fan is not convinced it's done in the right way. He accused their arch-rivals of doping their players, which has dramatically enhanced their output.
On an online Everton forum with the thread titled 'Thank god for Man City,' one Toffees supporter has claimed that Liverpool may be giving their players steroids.
They begin: "The steds [steroids] thing is something I've thought for a while, wouldn't surprise me in the slightest if a doping scandal comes out about them in a few years."
The above-mentioned players including Luis Suarez, Sadio Mane, Sadio Mane, and Mohamed Salah have peaked in Anfield. They have become one of the best players in the world during their reign with Liverpool.
Luis Suarez is currently with Barcelona, but he was unplayable during his last season with the club. He is the second most leading scorer in the Premier League history.
Sadio Mane was far from consistent in Southampton. The Senegal International has gradually improved to become an integral player of this world-class side.
Mohamed Salah had a torrid time with Chelsea, before leaving to Fiorentina on loan. He realised his potential to the fullest in Roma, the place where he gathered attention from the whole world. Indisputably, he is ranked with the European's elites for his immense contribution since signing for the club in 2017.
Virgil Van Dijk has gone on to become the world's best centre-back after taking over the backline in January 2018. He is the main reason for Liverpool's CL success, while Divock Origi has scored some important goals, including the one in the Champions League final.
Despite playing at the highest level, Toffee claims that Jurgen Klopp's side did not suffer injury blows to these players. That is mainly because of the fitness levels set by the former Borussia Dortmund manager.
Bitterness is fine in football, but this has gone to another extent.
---
Share this article