Dominic-Calvert Lewin Injury: Everton Striker Ruled Out Of Contest Against Tottenham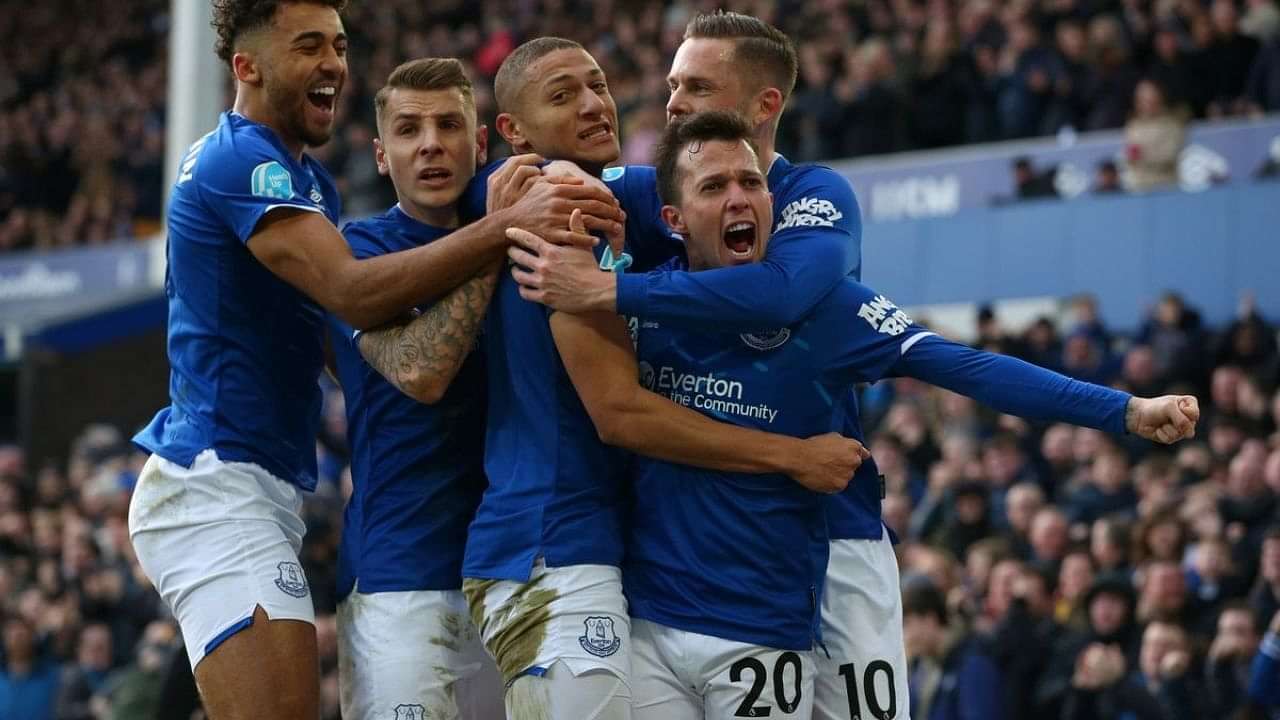 The club's top scorer will not be available for the Friday showdown
For an Everton side which has now failed to win its last four matches on the spin in the Premier League, things are not looking as hunky dory as they did a month back. From a position of potentially launching a bid for an Europa League spot to now clutching onto straws to hang onto a top 10 finish, the side's demise has made for sore viewing.
To add to the club's woes, Dominic Calvert-Lewin is now set to spend an extended spell on the sidelines. Injured last week as he missed his team's 0-0 draw against Brighton, the Everton striker will also be ruled out for the club's all important affair with Tottenham on Friday.
Dominic Ruled Out Of Tottenham Affair
The news was broken by manager Carlo Ancelotti who talked about Dominic's abductor problem. The club will also be devoid of the services of Gbamin, Bernard and Yerry Mina who are all on the injury.
"To have these kind of injuries all at the same time, it is more difficult. The squad is better and I think we can compete against Tottenham," Ancelotti said.
"Of course, the absence of Dominic, it is important, but I think in front we have options, and we were able to play without Dominic some games and do well."
Ancelotti said of Gbamin: "The plan for him is to be back at the start of the new season. The news is that he doesn't need surgery but he has to stay out at least eight weeks and so this season will be finished for him."
Ancelotti added: "I have to say he is a strong guy. He has a strong character. He was able to manage the injuries he had last season. And he will be stronger after these unlucky situations."
Ancelotti also talked about his side's rut at the moment: "We have to be able to manage, to continue to fight, because the fight for a European position is there and we have to fight until the last game.
"We have absolutely to get a result against Tottenham, and then we have important games against teams that are fighting there: Arsenal, Aston Villa, West Ham. It is open for everyone, but difficult for everyone.
"I think it is vital, but I think all the eight games we have to play are vital."
He added: "I think to judge our season we have to wait until the end – it could be fantastic season if we are able to reach Europe, it could be a good season if we are not able to do this."
Asked about talk of there being pressure on Tottenham counterpart Jose Mourinho, his fellow former Chelsea and Real Madrid boss, Ancelotti said: "Every manager has tried to do his best. This was a special season.
"I'm not able to judge Mourinho's job. In my opinion it always was a fantastic job where he was.
"But I think the pressure on managers is absolutely normal. Every manager has to manage the pressure."
Also Read: Silva Interested In New Chelsea Deal
---