Wednesday was a big day for Indian sport as India and Australia came together to form an India – Australia sports partnership which will benefit both nations over the next few years in various aspects of sports.
This partnership is aimed at advancing the co-operation between the two nations in several fields namely athlete and coach training and development, sport science, sport governance and integrity, and grassroots participation.
This is a huge step towards the development of sporting ties between the two countries as both nations will be looking to be at the forefront of sporting activities in the world over the next few years.
The event was attended by many notable personalities such as the Sports minister Vijay Goel, the Australian Prime minister Malcolm Turnbull and cricketing legend Sachin Tendulkar.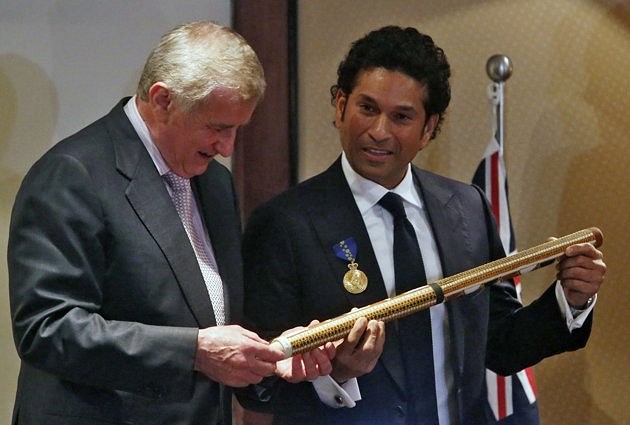 Goel said, "We have a lot to learn and share with Australia in the field of sports. The India-Australia Sports Partnership would facilitate exchange of athletes, coaches, technical officials, sports scientists between the two countries."
"India has started taking sports as a very important component of public health management as well as education. We have launched a major grassroots programme – Khelo India for developing a sporting culture at grass-roots level. We are planning to introduce sports as a compulsory subject in schools," he said.
A National Sports Talent Identification and Development Portal would be launched shortly, he said.
The Australian Prime minister was in the country for a few days said that India is a hugely important in the field of sport. He was wrapping up his visit to India when he attended this function which he considered to be extremely important.
Turnbull said, under the new partnership, Victoria University and the University of Canberra would work with India in order to create a new establishment of a National Sports University which will be quite similar to the Australian Institute of Sport.
"My trip has been all about deepening more engaged collaboration between Australia and India in the fields of economics, sports, health, science and education," he said.
The India – Australia sports partnership is a huge step towards the future of Indian sport as we can slowly see a greater impact of sports in country. The younger generation is far more welcoming to the idea of making a career in sports which is why we can expect to see India at the forefront of world sports in the years to come.