F1 get new tyre bidder, to rival Pirelli for 2020 contract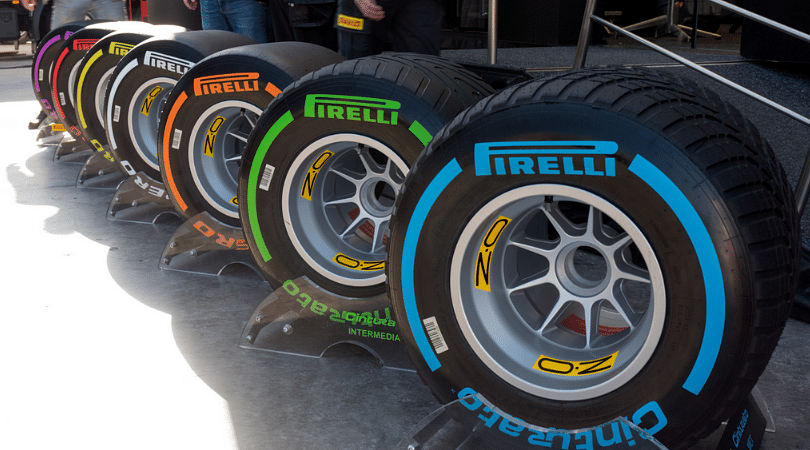 Pirelli has been F1's sole tyre supplier since 2011, but it might lose out on a new contract with another tyre supplier ready to bid for the 2020 contract.
According to a report in Racefans, Hankook has been notified by the FIA that its bid to become F1's tyre supplier has been accepted as its tyres meet the required safety standards.
Hankook confirmed as Pirelli's rival for 2020 F1 tyre contract | 2020 F1 season https://t.co/qoeTspZhie

— Fritz-Dieter Rencken (@RacingLines) September 21, 2018
Hankook confirmed as Pirelli's rival for 2020 F1 tyre contract | 2020 F1 season The FIA has approved applications from two manufacturers, Pirelli and Hankook, who are bidding to become the official Formula 1 tyre supplier from 2020. https://t.co/9h3XRIFNHC

— MansellFan (@mansellfan5) September 21, 2018
The commercial part of the deal will be taken care of by Liberty Media.
"I can confirm that we are in commercial discussions with the two prospective tyre suppliers." a F1 spokesperson told Racefans.
Hankook hasn't been an F1 tyre supplier in the past, but does have a lot of experience in motorsport. It is currently the sole supplier of tyres for the DTM and FIA European Formula Three championship.
The contract is going to be a 4 year one and only of the two prospective bidders(Hankook and Pirelli) will get the opportunity to supply tyres. F1 has done away with multiple tyre suppliers and thus the two manufacturers won't co-exist.
Apart from all the technical changes, the tyre manufacturers also need to take care of the size change that will kick in from 2021. While the 13 inch tyre will be in place for the 2020 season, F1 will shift to an 18 inch tyre from the 2021 season.
Pirelli boss, Mario Isola had earlier this year confirmed FIA and Liberty's plans to shift to a 18 inch tyre and abolish tyre blankets as well.
Today's #F1Testing wraps up with 129 laps completed by @Charles_Leclerc with @ScuderiaFerrari at @PaulRicardTrack. #Fit4F1 pic.twitter.com/FyAfRciDvi

— Pirelli Motorsport (@pirellisport) September 20, 2018
"18 inches, no blankets, there is a lot." he said.
"It is complicated because there are a lot of details in terms of not only degradation
"Degradation is the most visible, [there is a lot of] interest in the degradation.
"But there is a lot about working range there is a lot about peak of performance or stiffness characteristics of the tyres. There are a lot of details that are in the target letter." he added.
A high degradation rubber has been requested by the FIA and Liberty Media so as to make the races more strategic. A lot of the races these days are just single stop races, owing to the low degradation of the Pirelli tyres.
Higher degradation tyres will help bring more excitement into the sport, with 2 and 3 pit stop strategies making a return.
Some fans want the Pirelli tyres to be done away with so that F1 can become interesting again.
Pleaaaaaaase win so we can get rid of these horrible Pirelli tyres that cannot be properly raced…

— Sander Adams (@sanderadams) September 21, 2018
But why make it exclusive? Surely the best option is to revive competition and have #Pirelli AND #Hankook supply #F1 https://t.co/gH96aDv5bB

— Jeroen Demmendaal (@mrdemmendaal) September 21, 2018
---