Aero Rakes F1: What Are Those Nets Installed Behind F1 Cars During Testing?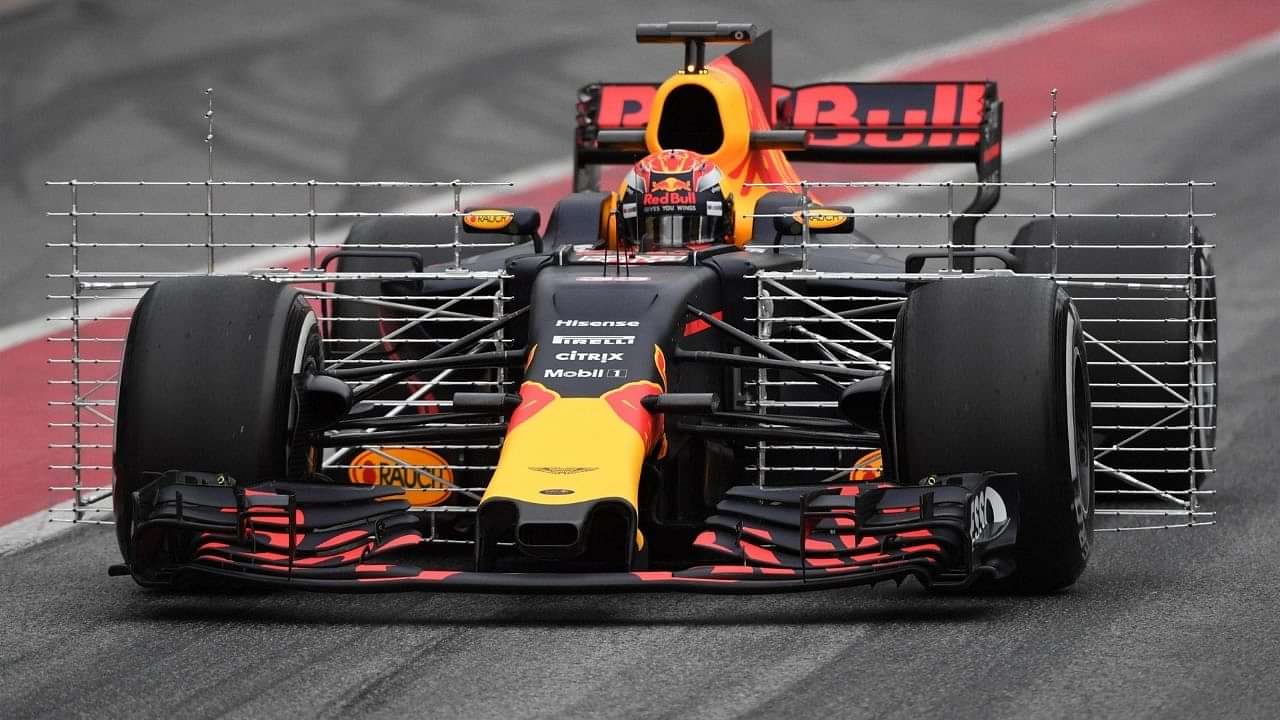 Formula 1 is one of the most advanced sports technologically. The separation between every team is determined through a fraction of a second; collecting data and its analysis is essential. Thus, it must make massive technological investments to keep track of everything.
Amidst all this, something seems peculiar as a broad scaffolding-like structure with sensors made with steel embedded in the car. That equipment is called Aero Rakes. They are not there during the rest of the season but only three days of the testing.
It has been learnt that it serves an essential purpose even if it appears briefly throughout the year. According to Rob Smedley's explanation on F1's website, an aerodynamic rake is a series of 'pitot tubes', sensors designed to measure off-body flow structures.
With this, the team working on the car can obtain a picture of what is happening at different flow structures and vortex structures, allowing the aerodynamics team to optimise and improve the upstream flow structure generation by using the data.
Also read: Fernando Alonso Copies Ja Morant's Griddy at Bahrain Pre-Season Testing
Works at a huge spectrum
Data from aero rakes are now easy to process, but the issues it points out vary immensely. Some problems, like a lack of downforce generation, can be fixed easily and in real time.
However, some intricate problems are complex and not easy to spot. Hence, at this moment, the car goes into the garage and falls under the jurisdiction of the aerodynamics team to solve.
Overall, Aero Rakes are becoming more important every year amidst the imposition of new aerodynamics regulations. And the importance air-flow in F1 holds, these rakes are getting bigger in size every year.
Loading embed tweet https://twitter.com/ESPNF1/status/1628659478764613633?ref_src=twsrc%5Etfw
At times they aren't even present
For a new F1 fan, rakes are strange, and they have hardly seen it during the initial introduction to the sport. But what is exciting is that rakes come in all sizes and are sometimes installed where they aren't even visible.
Sometimes, they are on the rear, whereas sometimes, they can be seen stuck on the front wing. And there are moments when teams install them on the car's floor to study the airflow beneath.
The results can also be long-lasting for the teams as they can stick with a particular type of setup, whichever suits their car. This was apparent during the 2021 season when championship rivals Mercedes, and Red Bull used two different downforce policies to win the title.
While Mercedes went with the lower setup, Red Bull took the higher route. So, this is how the aero rake turns out to be a vital piece of equipment ahead of the season.
Also read: Lewis Hamilton Avoids $50,000 Fine While Spying on Max Verstappen's New Challenger as F1 Pre-season Testing Kicks Off
---