Alpine F1 Team Principal: Who has replaced Cyril Abiteboul as team boss of the Renault F1 team?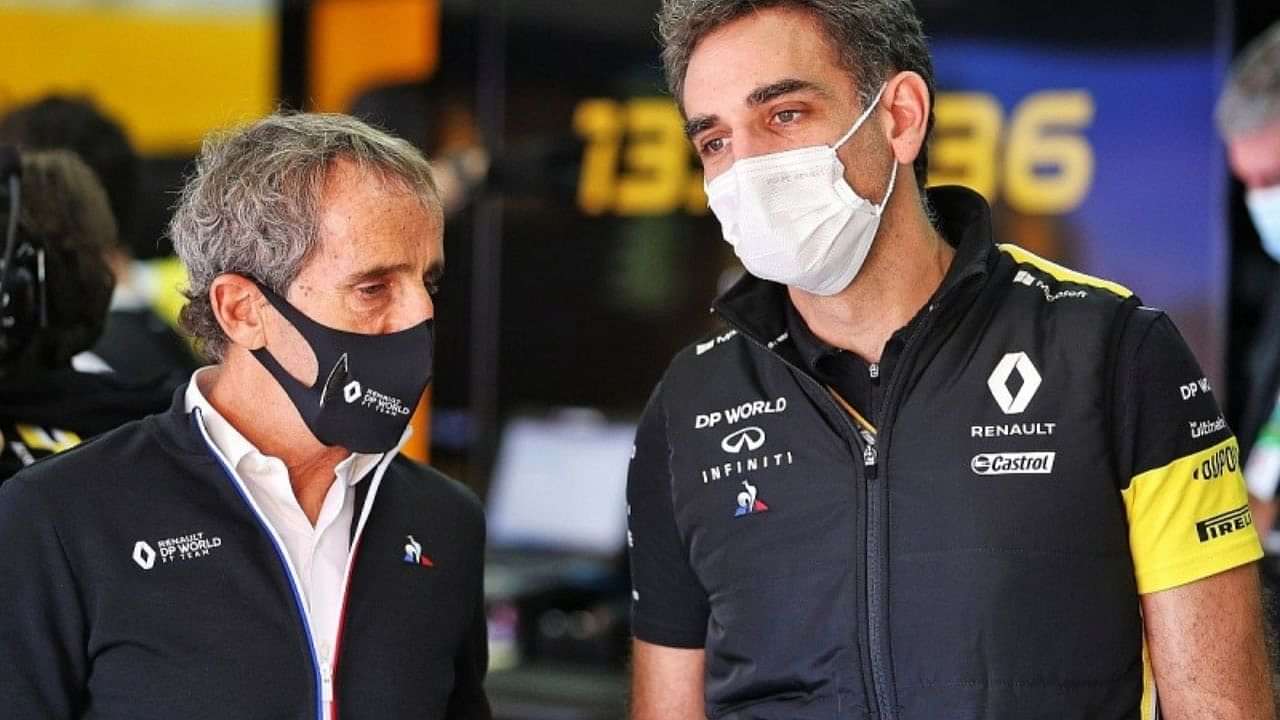 Alpine F1 Team Principal: Who has replaced Cyril Abiteboul as team boss of the Renault F1 team?
After Cyril Abiteboul was dismissed as the team principal of the Renault F1 team, there was widespread speculation as to what his next move would be. Well, it was recently announced he has joined Mecachrome, a French engineering company, their claim to fame in F1 being assembling the Renault engines.
Abiteboul has joined the company in an advisory role. His key role will be to provide advice to Mecachrome regarding their motorsport activities.
Loading embed tweet https://twitter.com/adamcooperF1/status/1373953632048152577?ref_src=twsrc%5Etfw
Who is the team principal of the Renault/Alpine F1 team?
Renault is still present in Formula 1, but as an engine provider to its rebranded team Alpine. Renault boss Luca De Meo decided to have not one, but ZERO team principal from this season onwards. Alpine CEO Laurent de Rossi explained the reasoning, also naming the 'successors' to Abiteboul.
"Marcin (Budkowski) will be in charge of the development of the chassis and the powertrain, so he'll coordinate the whole development of the car. Davide (Brivio) will be the racing director.
"So the two of them will work in tandem to extract the best out of the car, that has been designed to put us into the best position in the future. The rest of the team are keeping their existing line structures: to Marcin in Enstone or to myself in Viry."
Budkowski was an engineer during the heydays of the Michael Schumacher-starred Ferrari team. The Pole then went on to work for McLaren, the FIA, and, finally at Renault, which is now Alpine.
Brivio is the former boss of the Yamaha and Suzuki MotoGP teams. He famously convinced Valentino Rossi to jump ship from Honda and move to Yamaha, making him arguably the greatest MotoGP rider ever.
Read more What happened to Renault F1 team? And why did they change its name to Alpine?
---