"And the rest, as they say, is history" – The incredible, unbelievable tale of how the legendary Michael Schumacher make his debut in Formula 1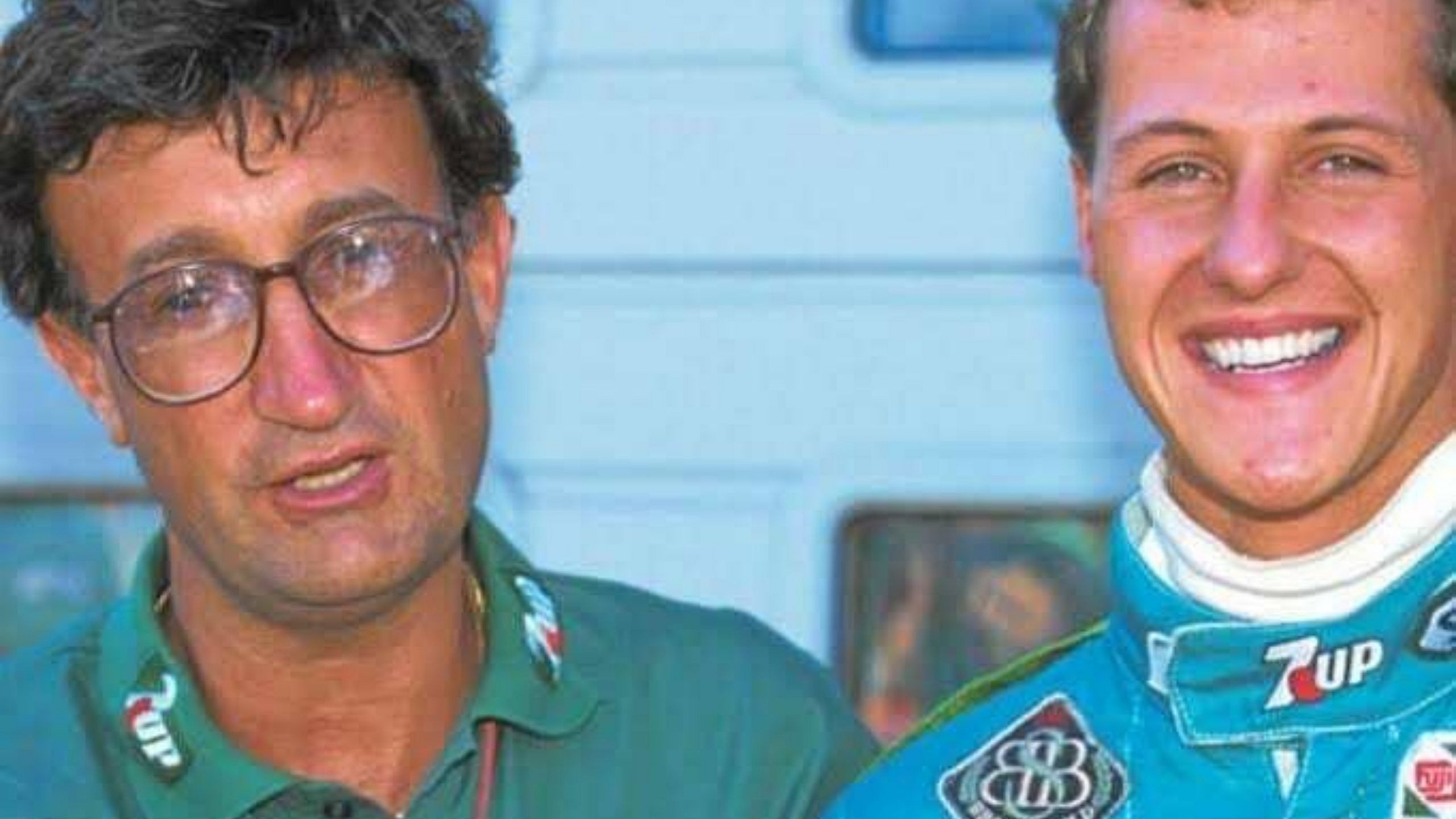 "And the rest, as they say, is history" – Michael Schumacher made his debut in Formula 1 with sheer luck but showed enough quality to get two teams to fight it out in court for his elusive signature.
Michael Schumacher, arguably the Greatest of All Time Formula 1 driver, won a record-equaling seven world titles during his racing days. But things could have been different had a fellow driver not been arrested for assault. Yes, you read that right.
Bertrand Gachot was on the way for a sponsorship meeting with 7Up when his car met with an accident. This resulted in the taxi driver and him getting into a brawl. Gachot, clearly flustered, sprayed gas on the face of the driver, all in 'self-defense'. Naturally, he was put behind bars assault and possession of a prohibited weapon.
Despite this, Eddie Jordan chose him as their driver for the Jordan team, who made a decent start to the season. But the court order sentencing him to half a year in jail changed everything for him, and for Michael Schumacher.
Eddie required an immediate replacement for the Belgian GP – Gachot's home race – and turned to Micheal Schumacher. And the rest, as they say, is history.
An unexpected debut and the first race.
The Brave Heart of the Rookie

25/08/1991 Spa#KeepFightingMichael#KeepFighting pic.twitter.com/Bl7Vt2jYg5

— Michael Schumacher (@_MSchumacher) August 25, 2020
Michael Schumacher had a terrible debut in Formula 1
Schumacher might have ended his career with 91 race wins and 7 drivers' championships, but his debut was as disappointing as it gets. He qualified P7 for the race, but on race day, couldn't get past the opening lap due to clutch issues.
Jordan was very impressed with the young German, though, and signed a provisional contract with him. The problem for Jordan was, another team was lurking behind to poach him – Benetton-Ford.
The bigger problem for Jordan turned out to be the fact that they did not agree on a final contract with Schumacher. This ensued a legal battle in court between the teams, which was ultimately won by Benetton-Ford.
Michael Schumacher ended his debut season in the 14th position, with a meager total of 4 points. Who would have thought this young gentleman will take the motorsports world by storm?
Also read: "For me, he is the all-time best"- Mick Schumacher on Lewis Hamilton vs Michael Schumacher GOAT debate
---
Share this article