Ayrton Senna was called 'Harry' by his mechanics for this particular reason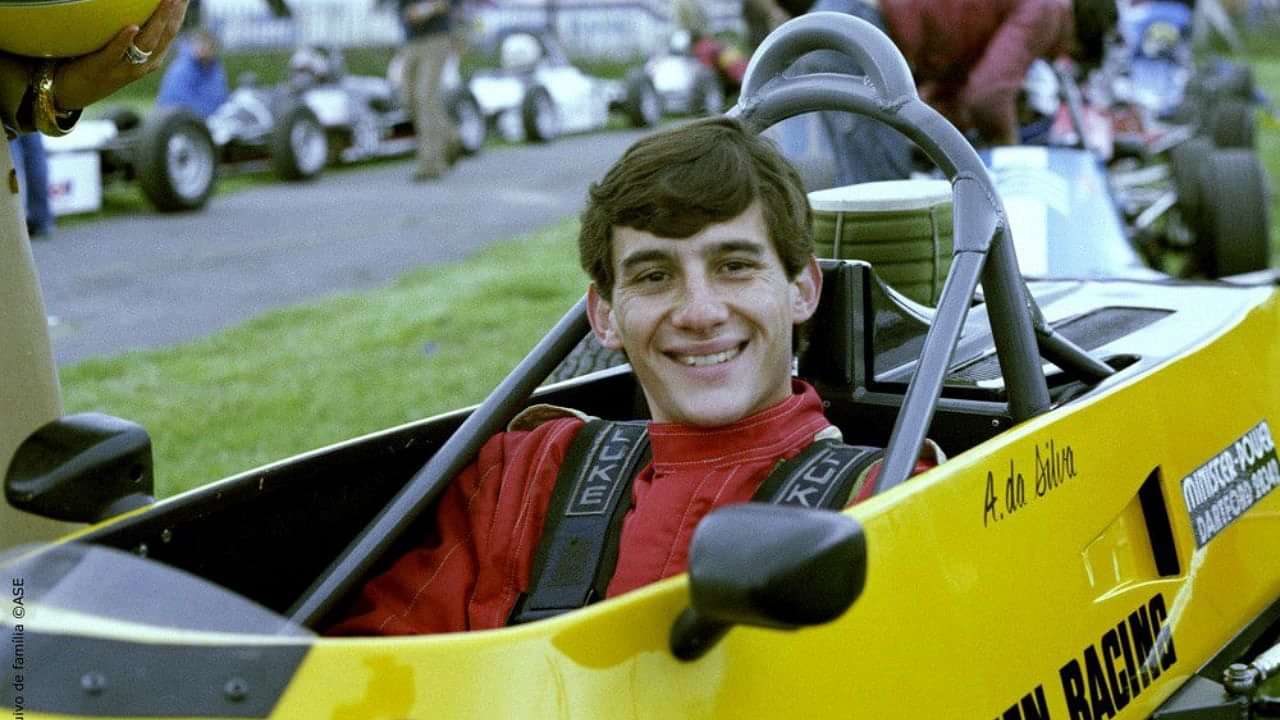 Brazillian legend Ayrton Senna moved to Europe in 1981 to chase his dream of driving in F1. But before he made his debut in the pinnacle of motorsport, he was locking horns with his first fiercest rival, Rick Morris in Formula Ford.
Speaking to Motorsport.com, Morris revealed that back in the early 1980s when Senna had just moved to Europe, they used to call him 'Harry'.
This was because the legendary mechanic of the Van Diemen team, Paddy, used to call him Harry as they could not pronounce Senna's name.
At the time, Morris was driving for the Royale Racing team and his primary goal was to beat Diemen's new Brazilian star – Senna.
Loading embed tweet https://twitter.com/F1_AyrtonSenna/status/1536986345767321600?ref_src=twsrc%5Etfw
Also Read: Family of Ayrton Senna once tried to talk him out of his future $200 million racing career
Ayrton Senna didn't like getting beaten by a part-timer such as Morris
While Senna had already dedicated his life to motorsport, his rival Morris was not a professional racer.
After fierce rivalry between the two[with several crashes], it was Senna who came out on top in 1981. Despite that, the young Brazilian's rivalry with the Briton had left a bad taste in Senna's mouth.
Morris was a family man, he was well into his 20s and had a day job. He was competing in the Formula Ford 1600 part-time. Due to this, Senna didn't like being challenged to his extreme by a part-timer.
During the Brands Hatch round before the Formula Ford Festival, Morris had defeated Senna and the latter was left extremely pissed by it.
The Briton revealed that he had a photo of Senna getting frustrated which the Brazillian later signed for him. Morris recalled that while signing the photo, Senna said, "I really f***ing hated that!"
Rick Morris recalls his friendship with Senna
After the 1981 season, Senna moved to race in Formula Ford 2000 and since the duo were not racing against each other their relationship changed.
This friendship came through their mutual friend Mauricio Gugelmin. The trio spent a lot of time together during 1982 and whenever Senna was not driving in FF2000 he would visit the FF1600 races with Gugelmin.
Morris recalled that the Brazillian was making his mark at the time and was being presented with gifts. Senna even entertained Morris' toddler, Stevie, by taking him on his shoulders and enjoying the racing in the paddock in 1982.
Morris revealed that he still has those photos. When asked if it was obvious at that stage that Senna was going to be as good as he became later in the decade, Morris replied yes, but there were plenty of kids coming to the races at the time.
"Senna was obviously the best among them but I didn't realise that he was going to become the legend that he was," Morris said.
Also Read: 5 drivers who had as worse luck as Fernando Alonso in 2022 season
---