David Croft Believes Red Bull's 2023 Dominance Has Rendered F1's Budget Cap And Wind Tunnel Restrictions Useless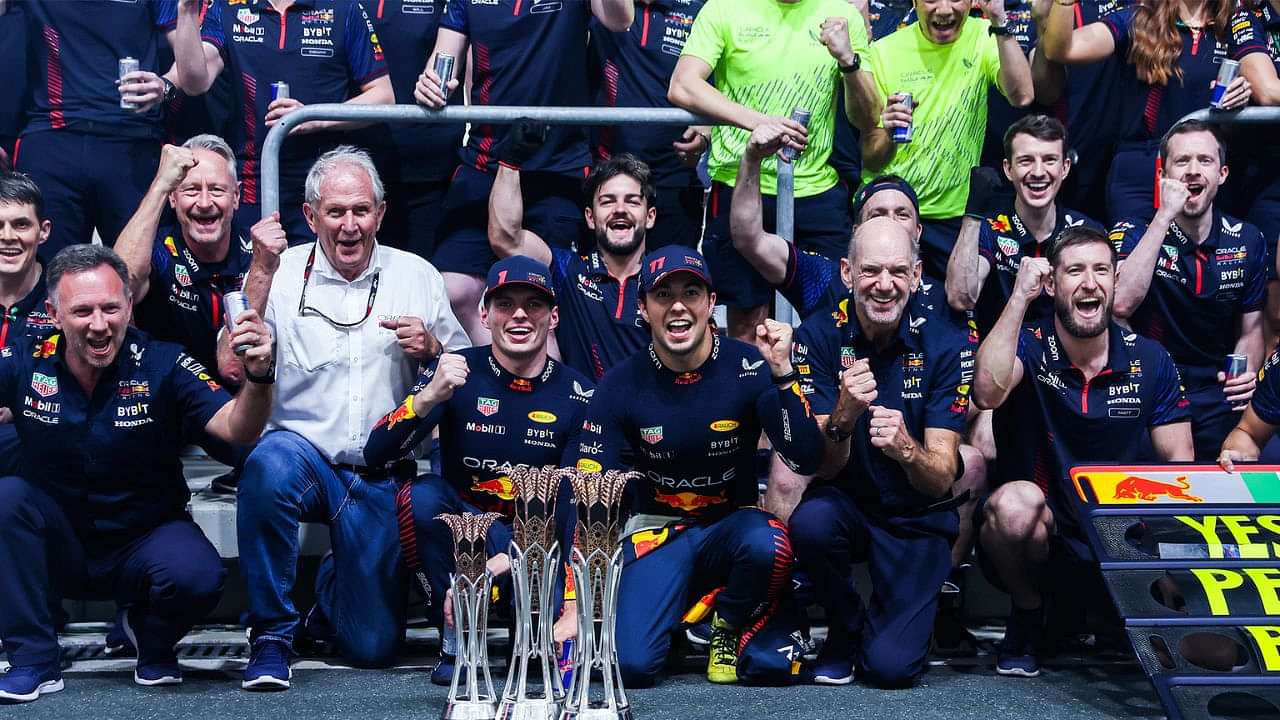 David Croft sees the sport's spirit of competition as being threatened by Red Bull's escalating dominance. This comes after Lewis Hamilton called the RB19 one of the fastest cars he has ever faced in his career in the sport.
He was joined by Charles Leclerc who believes Red Bull is on another planet in terms of pace and performance. And Crofty agrees with the strength Red Bull holds this season.
So far Max Verstappen and Sergio Perez have secured 1-2 finishes in both races along with pole positions. And unless other teams manage to step up their development, the trend is likely to continue for the rest of the season.
Loading embed tweet https://twitter.com/FastestPitStop/status/1638218264340832256?ref_src=twsrc%5Etfw
But the team's dominance also defeats the purpose of F1 to improve racing. It also shows that teams can become extremely powerful even with the current regulations restricting them.
Nobody is ready to challenge Red Bull
Ahead of the Saudi Arabian GP, Croft enquired with other teams about their plans to stop Max Verstappen. But despite starting at the back, the 2x World Champion made it to P2 within 25 laps. There was absolutely no resistance from the rest of the gird which worries the F1 commentator.
Croft said, "When I was talking to people in the paddock, nobody was telling me they are going to fight Max if he comes up behind them. Because everyone is saying 'Red Bull is not our race.'"
Loading embed tweet https://twitter.com/f1statsguru/status/1638468763254419456?ref_src=twsrc%5Etfw
He added, "We are not going to make it easy for him. But we are not going to ruin our own race by holding him back. And that's what worries me."
Red Bull even asked Perez and Verstappen to ease off from pushing too hard towards the end of the race. And still, no car was able to match the duo's lap times.
David Croft worried by Red Bull's dominance
Croft stated that the whole point behind the 2021 regulation changes was to reduce the gap between the best teams with the deepest pockets and resources and backmarkers. It was meant to improve racing and close the gap. But Red Bull's form in 2022 and 2023 has proven otherwise.
He said, "The whole point of a cost cap and wind tunnel and CFD was to close up the gap in competition. So there won't be a car, like Verstappen was against Hamilton, with a massive advantage."
The commentator compared Verstappen vs Hamilton battle in the 2023 Saudi Arabian GP with an F1 vs F2 car. The Mercedes W14 was not even close to the RB19 as the latter whizzed past with ease.
Loading embed tweet https://twitter.com/ESPNF1/status/1637513054811312130?ref_src=twsrc%5Etfw
The scary bit is that Red Bull has achieved all the dominance with a cost cap in place. The team have  10% less wind tunnel testing and CFD time after a minor breach in the 2021 Budget cap.
Yet the team have managed to build a car that seems capable of winning all 23 races this season. However, the effects of the penalty will be understood as the season proceeds.
---